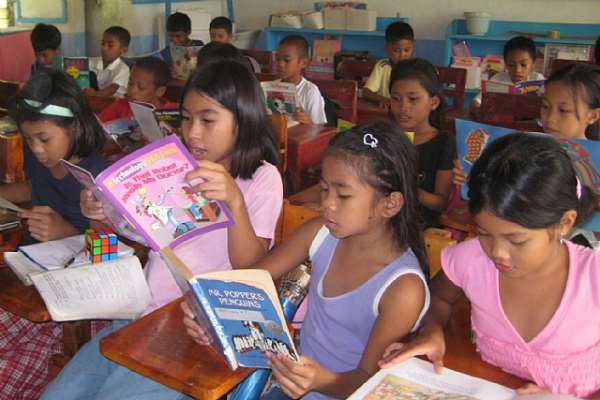 A standard printed book for the study of a subject especially used in formal educational schools has assisted students substantially during and after where each and everyone finds him/herself. The issue of whether or not parents should buy textbooks for their children has generated serous public debate in recent times.
Some people are of the view that government should not be saddled with the problem of buying textbooks for school children. They still argue that with the increasing trend in the population of children in the country nowadays, it would be just too expensive for government to assume that responsibility. It is further contended that resources that would be channeled into the provision of textbooks could be used to expand educational facilities in the country.
However, there are several reasons why I think that parents should not buy textbooks for their school children.
First and foremost, looking at the level of poverty in this country, it would be unfair for one to suggest that parents should buy textbooks for their school children.If government should insist that parents should buy textbooks for their school children then it would connote that majority of Ghanaian children would be denied textbooks for no fault of theirs since majority of parents are pauper(poor). How could the new educational reform be successful if only a few school children can get textbooks to study.
Similarly, there is serious unemployment on our hands at this point in time. Most people find it difficult to afford a two square meal a day as a result of their inability to get decent job to do.How could we expect people who depend on menial jobs for survival get money to purchase textbooks for their wards for academic purpose.Ironically, these are people who form majority of Ghanaian today. It is obvious that expecting these people to buy textbooks for their children is to suggest that their children should not be educated at all.
Furthermore, a cursory look at the number of schools in the most areas shows that any policy that is geared towards parents buying textbooks for their children or wards would be a self-inflicted disaster.How many book shops do we have in the rural areas where greater number of our schools are established.It is no secret that every parents who can afford it find it difficult to get textbooks for their children in most rural areas in the country. So why not encourage government to supply these textbooks to all schools gratuitously.
Finally, it is indisputable fact that the illiteracy rate in the country is every high. So why do we expect illiterate parents who sometimes forget to spell their names to buy textbooks for their children most especially where some of them with due respect do not know the essence of buying textbooks.Perhaps, we want to suggest that these children who undoubtedly form majority of Ghanaian children should be excluded form the perusal of textbook.
It is in the light of the above tangible reason that I disagree with the suggestion that parents should buy textbooks for their school children.