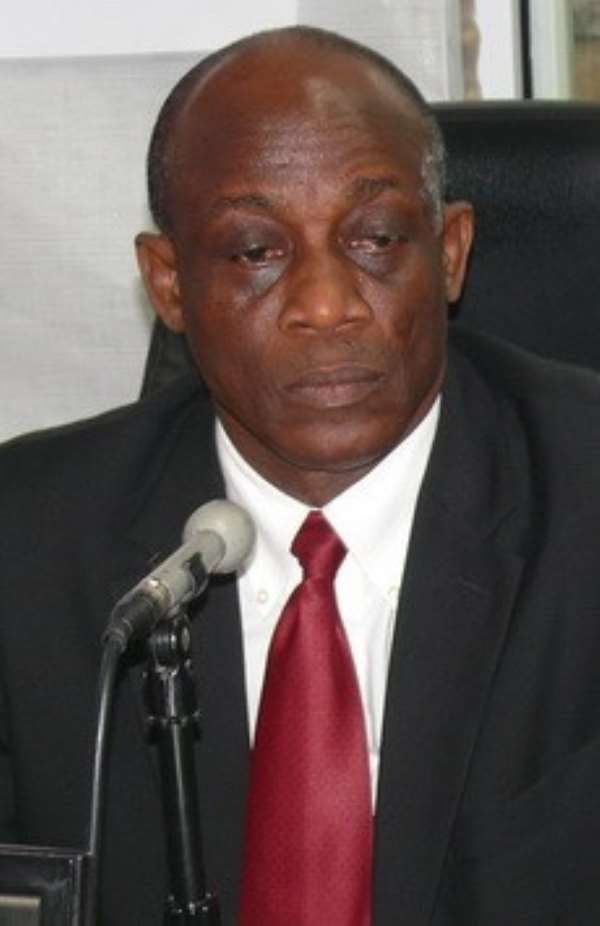 Finance Minister Seth Terkper
Government lacks the knowledge of leadership. The growth of nations depends effectively in how much you invest in other prosperous or potentially prosperous future economies. Therefore the Ministry of foreign affairs is an important arm of government that spearhead this plan, and the Minister plays a major advisory role in assisting the President in selecting his nominees to foreign offices for such august agenda.
These nominees most importantly are the ambassadors who represent Ghana in different countries. The fundamental objective of their job and the mission of their office are to harness a relationship with foreign nations with the intent to penetrate their domestic markets. In other-words, Ghana's mission affiliations is to have an unequivocal mandate to explore opportunities for investment in foreign domestic markets, and repatriate proceeds back to Ghana to finance developing projects.
But if in this democratic dispensation, government can only boast of foreign loans and handouts, then something is amiss. Meaning our foreign missions do not have such a mandate abroad therefore failed miserably in taking advantage of investment and repatriation of dividends and profits potentials that exist.
And in the absence of understanding the operational concepts of such an office, Ghana's missions or consulates abroad will remain uninformed thereby become a mission noted for organizing and participating in high powered loans and grants seminars and banquets.
Whereas, developed nations enter into diplomatic relationship with Ghana to deepen their friendship with government and better their chances of exploiting Ghana's human and local resources for their domestic economy.
Even with this singular act, glaring to all to see denote the obvious that Ghana notoriously either ignorant, bad leadership or lack of courage adamantly refused to initiate a realistic approach in appointing finance and foreign ministry employees that can help Ghana earn money and repatriate foreign dividends and returns abroad.
In other words, if Ghana must enjoy same benefits as the West then government needs to buckle-up and establish a finance and foreign ministry task-force with savvy business mandate to penetrate western domestic markets with a clear policy focus of investment and repatriation of windfall profits to Ghana. Though this persuasion is much more difficult than begging for loans and free lunch from the West. For that matter, government day in day out prefer the easy way out due to its attractive returns and subsequent remuneration attached to these loans and contracts.
It is therefore to note that Foreign national's conglomerates especially non Africans receive enormous political and investment green light and support from their home governments to invest in certain countries. These assistants in most cases go to finance foreign local research, market penetration, profit and non-profit organizations.
The Western nations pay unambiguous attention to their foreign operations, due to the fact that domestic economic growth relies heavily on successful international investments. Therefore it becomes an absolute policy focus to find a niche in engaging profusely with other nations for bigger chunk of their domestic economy.
This attitude is exactly what is missing in Ghana's finance and foreign affairs agenda. This is the time for the government of Ghana to take another look at her foreign and financial policies and bring on board stewards to effect such undertaking to solve emerging economic woes of Ghana.
Thank you
Yao Fiagbeto
Concerned Citizen from Atito living in Kwabenya-Accra
[email protected], 0545111790, 0507660310