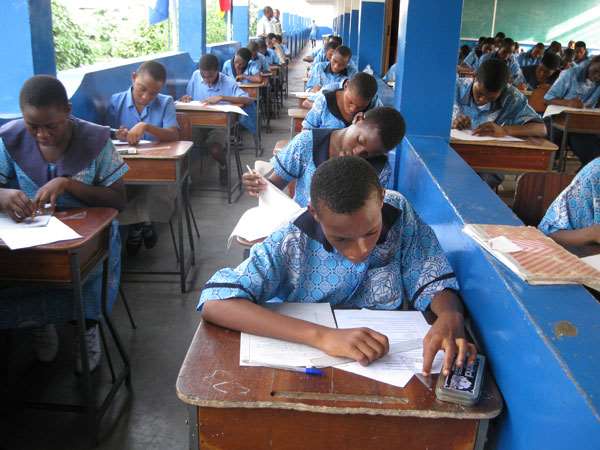 Single-sex schools which invariably boasts of girls are undoubtedly part of our educational system in this country. Those who like single sex schools argue that there is keen competition among the students in such schools, which invariably precede excellent academic results. Others also contend that students in single sex schools face problems such as teenage pregnancies, rape and defilement.

Nevertheless, the few advantages raised about single sex schools, I am of the opinion and optimistic that the advantage in attending mixed school far outweighs that of a single sex school and therefore would opt for a mixed school.
In the first place, it is a fact that students in the mixed schools are neater and more respectful than their counterparts in single sex schools. Anyone who attend a holiday or remedial classes in any party of this country where we have both schools would attest to the fact without any difficulty.
The way and manner students from mixed schools dress is so unique that their appearance usually distinguish them from their counterpart from single sex schools.
In addition, students in mixed schools hardly engage in deviant behaviours such as homosexuality, or sodomy, lesbianism, occultism to be mentioned but a few. A lot of people would concur with the fact that single sex schools are the breeding grounds for such shameful practices.

However, the most cardinal veracity in mixed schools, boys and girls learn how to stay together and do things in common as a big family. This, in no doubt, prepares them adequately for marriage life in future. In mixed schools, how to talk to the opposite sex is something that one has to learn. Boys do not shout at girls anyhow and vice-versa in mixed schools.
This unique training that is acquired in mixed schools prepares the students adequately to face the wear and tear of marriage life.
Furthermore, in mixed schools everyone is treated with kindness, humility and with courtesy. Boys often come to the defense of girls in challenging circumstances. Besides, there is keen academic competition between boys and girls and this undoubtedly leads to good results.
The boys sometimes see it as a humiliation when a girl tops their class, it also enables them to learn profound far and above the capabilities to survive in keen competition.
Ultimately, it is the schools that gain when examination results are released by the west African examination council. Sporting activities in mixed schools are more interesting than their counterparts in single sex schools. It is no secret that during sports competitions involving all schools in any part of the country the mixed schools take part in events involving both boys and girls and as a result people get the opportunity to watch both sex compete for laurels.
It is a fact that single sex schools are left out of certain games or events due to their peculiar predicament during most sports competitions.
In conclusion, I would say that in view of the advantages that I have enumerated above, I would like to appeal to the government to help maintain well, the mixed schools in Ghana, irrespective of its change of policy. New changes should not affect mixed schools in any way.
A stitch in time they say 'saves nine'.


EDWARD FRIMPONG

Korle Gonno, Accra

Tel:0243651928