Nana Oye didn't meet justices, Victoria Hammah lied - Ayariga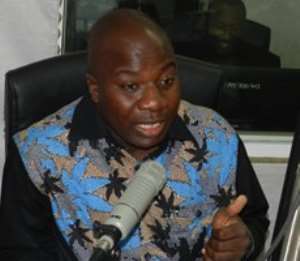 Government has denied comments by the dismissed Deputy Minister of Communications, Victoria Hammah which suggested that the Minister of Gender, Children and Social Protection, Nana Oye Lithur met with Justices of the Supreme Court before the verdict on the election petition.
"There is no iota of truth in her statement about Nana Oye Lithur meeting the justices of the Supreme Court. They never had a meeting," Information and Media Relations Minister, Mahama Ayariga stated.
Deputy Communications Minister, Victoria Hammah was relieved of her post on Friday according to a letter signed by the Minister of Information and Media Relations, Mahama Ayariga.
Although the letter did not state why she was fired, it is believed that a leaked tape on which Ms. Hammah is heard discussing internal government and party issues is the reason for her sacking.
The opposition New Patriotic Party (NPP) on Friday called on the Chief Justice to probe into the allegations by Victoria Hammah alleging that Nana Oye Lithur had a meeting with the justices before the election petition judgment.
The party's General Secretary, Kwadwo Owusu Afriyie in an interview with Citi News said the NPP was convinced that the claim by Victoria Hammah that the 2012 election petition judgement was influenced by the government was true and factual.
But speaking to Citi News the Information and Media Relations Minister, Mahama Ayariga explained that the only connection that Nana Oye Lithur had with the case was the fact that her husband Tony Lithur was the President's lawyer adding that she had nothing to do with the justices or the election petition judgment.