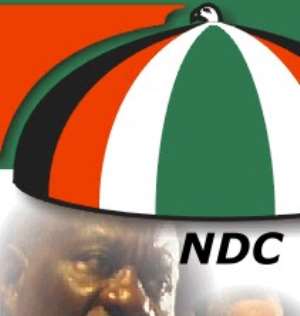 We the Executive members of NDC Switzerland wish to congratulate our fellow NDC UK for their peaceful election of officers last week.
It is our desire that all branches, both in Ghana and the Diaspora will unite to fight with a common goal of winning the next elections
in 2016. We would also like to caution all NDC communicators and the NDC fraternity to be guided by the way they comment and react
to false and negative accusations aired on some radio stations in Ghana and from the opposition, both in the country and outside.
The NDC, unlike other parties is a congress that accommodates divergent views. But these views must always be guided by the principles
on which the Party was built. This is the way forward if we want the NDC to grow, be stronger and for it to maintain its status as a Party of the masses.

NDC Switzerland
Acting Chairperson
Robert D. Myles.