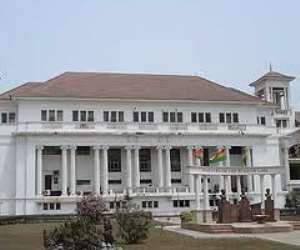 A few days ago, I received an email from a friend regarding a letter Professor Kofi Kumado of the Faculty of Law, University of Ghana sent to the Editor of the Daily Guide Newspaper on the recent judgment of the Ghana Supreme Court in the Election Petition Case. The full letter reads as follows:
Re: Legal Headache
Dear Editor, Kindly allow me to use the pages of your highly regarded newspaper to pose two questions which have been bothering me for the past two or three weeks. I hope one of your readers may have the answer. The questions arise out of the opinions of the Supreme Court Justices in the recent election petition. The first question is this; What is the value in the law of a Marriage Certificate which is signed by the couple and their witnesses but is not signed by the Registrar or the celebrating pastor? The second is-As a law teacher, how do you extract teaching materials for your students from a judgement based on just the feelings of the judge? Thank you in advance for the space.
Yours sincerely,
Kofi Kumado
To assist Professor Kumado, I would in turn want to ask some questions. Assume that the Constitution of Ghana provides that only a person with a PhD degree can be appointed The Registrar General with power to sign marriage certificates. Assume that a person presents a fake PhD certificate and is then appointed the Registrar General. He then goes on to sign thousands of marriage certificates. After twenty years, the fraud is discovered and the court declares the appointment unconstitutional.
In the meantime, couples whose marriage certificates he signed have gone on to have children. Some have inherited their deceased spouses' properties. Some have collected their deceased spouses' life insurance benefits. Some have used those marriage certificates to apply for their wives or husbands to join them abroad. There is no evidence that any of the thousands of couples affected knew that the Registrar was not qualified.
My questions to Professor Kumado and readers are these: What should happen to the thousands of couples who relied on the validity of the Registrar General's signature? Should all the marriage certificates signed by the Registrar General be declared invalid? Should the widows and widowers who inherited properties return them? Should the life insurance payments be ordered refunded to the insurance companies? And should the visas of those who immigrated based on the marriages be revoked? What is the status of a child born to the marriage?
John K. Akpalu, Esq. LLM (Harvard)