NDC Secretary bashes utility providers over their inefficiency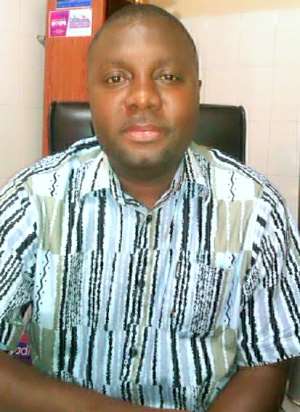 Acting Ashanti Regional NDC Secretary, Raymond Tandoh says utility providers should do more to reduce losses instead of passing on their inefficiencies to consumers at the least opportunity.
He is unhappy with the Electricity Company of Ghana's over-reliance on government for the company's survival and says the level of inefficiency at the Electricity Company of Ghana is particularly alarming.
'As stated in the World Bank Report, their system loss in 2012 was 27%. The report also said 10% reduction of this loss could earn ECG USD 85million; more than enough to wipe out the loss incurred in 2011 and 2012. Their trade receivable was more than USD 120million in their financial statement for 2011 and 2012.'
He believes the inefficiency of the utility providers is causing disaffection for the government.
The Public Utilities Regulatory Commission last Wednesday announced a 78.9 per cent increase in electricity tariff and 52 per cent in water to enable providers to recover cost.
Raymond Tandoh however believes the tariff hikes are unwarranted and did not consider the income level of Ghanaians especially since more than half of power consumers are domestic or 'lifeline' consumers.
He is hopeful the new ECG board set up by the President will help make the company more efficient and effective.
-Bernard Buachi, Ultimate Radio