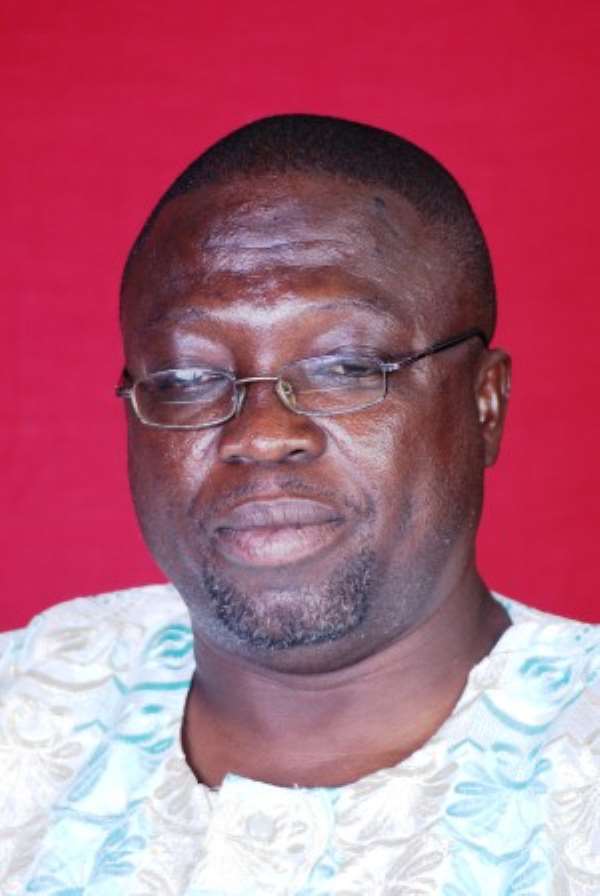 Hon. Albert Abongo, NDC MP For Bongo Constituency
Before I discuss the potential investment opportunities that exist in Bong District (BOD), lets learn a bit of history about the word 'Bongo' and how it came about. Oral tradition had it that, the word originated from a black-spotted snake that resembles a python called 'bohore' in the original dialect. It is believed that, after the great great grandfather had discovered this fertile, but rock-hilly land, he was running on the hilly land and unknowingly stepped on this snake. He expected the snake to have bit or disturbed him, but this snake rather turned friendly, lying unperturbed about the step on it. Then, he said to himself, this snake is a blessing, a sign of peace and an indication of a fruitful land. He therefore chose to name the place after this snake, 'bohore'. Hence, the eventual evolution of the 'boosi' people in the land of Bongo.
This gasp of history tells the promising nature of the land of Bongo. One of the greatest business environments is a land of PEACE and BOD is not an exception. Perhaps, there is no place in Ghana that can boost of greater peace than Bongo District, probably to the best of my knowledge. Peace is the first catalyst that lures investors into an area, and BOD has maintained such as a characteristic. Investors, both indigenes and expatriates should exploit this advantage. Fortunately too, the people of BOD are hospitably, resilient, approachable and sociable. Hardly do you experience any form of discrimination. In fact, they welcome strangers with smiles, cheers, greetings, water, and Pito (a local drink made from millet), cola, tobacco, etc
Several business opportunities exist: Daily trading is one most common lucrative business in the district. The District has several markets that run in three-day interval. So every day is a market day. Among the popular markets where one can do trading include; Bongo market, Soe, Beo, Zoko, Agamolga, Adaboya, and Feo. The proximity between this market avenues are very accessing - foot, bike or vehicles. Other markets accessible but outside the district are Bolga, Kongo and Yelwungo. In fact, Yelwungo is located in Burkina Faso but closer to the District; this presents a platform for cross-border trade. Several products and services can be traded on ranging from food stuff, animals, provisions, stationary, body wear, furniture, constructional materials, and general foods and services.
Agriculture is the main economic and livelihood activity in the District which is also very promising. Though the District is heavily influenced by climate change making farming very difficult, opportunities still exist in areas of groundnuts, beans, soybeans, pepper, vegetables, and other cereal and leguminous crops. One very big lucrative agric business is livestock raising. Frankly speaking, upper East region (UER) is one of the major suppliers of livestock such as goat, sheep, pig, cattle, fowls and guinea-fowls to the whole country and outside. Without the support of animal raising, it have been difficult for the people of UER and Bongo District for that matter to survive through out the year with those scanty crop yields. Fortunately, the climate and vegetation in the district is very suitable for rearing any type of livestock, and this requires heavy investments from resources persons.
Tourism development has a great potential in the District. The district has a hill covered with rocks and these rocks are of different shapes, sizes and lie on a variety of styles which are of great attraction. Most interesting sites are located on the tip of the hill where a smaller stone is carrying a vey big flat rock on the sky. On seeing the site, one may think that the rock will fall due to the smaller nature of the one carrying it, but it has been like that for centuries. Also, there is site where the traditionalists worship. Near this site is a flat rock with a small hole. This hole contains water which never gets dries. It is believe that when a stick is dipped into the hole containing the water; it will appear on the surface of any surface water-river, sea, dam or ocean you in turn observing it from. There are other great sites that can be told about. Unfortunately, tourists are not able to patronize these wonderful sites due to accessibility problems. This presents a vibrant venture for investors in the tourism sector. Again on tourism, the district shares with Burkina Faso, hence there is a border point at Namoo which interested people can visit to observe businesses and other issues are carried out between the two countries.
The district is covered with rock deposits indicating a venture of stone query. The rocks are very good for chippings, stone bricks, and all forms of query activities. Investors in the construction or any sector can make good use of this abundant and untapped resource.
Many other investment opportunities exist in areas of irrigation, with special reference to the Vea dam and many other dams across the district. Others sectors are banking and micro finance, private education, real estate, catering, weaving and basket making, pottery, shea butter processing, transportation, and many more.
With the right market plans and investment strategies, there is no business man or investor that will record loss or even break-even when invest in Bongo District. It does not matter the type of goods or services you provide, you stand the greater chance of making good profits. Investors may even enjoy monopoly in terms of certain goods and services, presenting and opportunity to make more profits.
Investors should not be afraid to invest in Bongo District, but rather take the advantage to enjoy monopoly. Bongo District is the right place for you to do any business, so rush to secure your place to avoid tougher completions sooner than later.
Azabre Abu Ibrahim
Citizen (Graduate in Community Dev't - UDS)
0240393109
[email protected]
10/09/2013

HON. ALBERT ABONGO, NDC MP FOR BONGO CONSTITUENCY