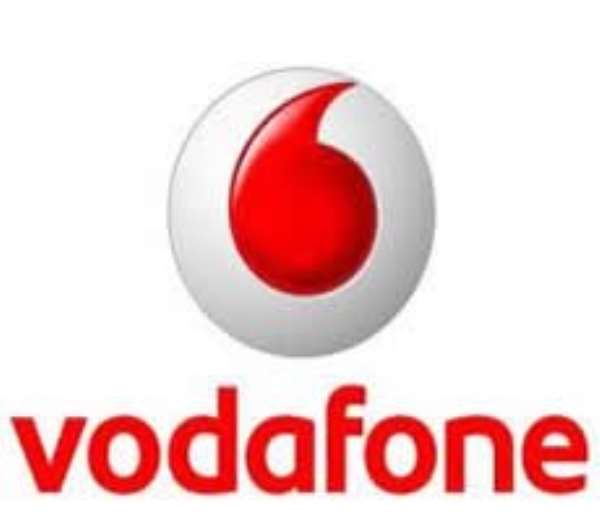 Vodafone has sold its 45% stake in Verizon Wireless to US telecoms group Verizon Communications in one of the biggest deals in corporate history.
The $130bn (£84bn) deal was announced by Vodafone after the close of trading on the London Stock Exchange.
The company will return £54bn to its shareholders, of which £22bn will go to shareholders in the UK.
Vodafone will also invest money in its business, with funds earmarked for high speed mobile phone networks.
It said that by 2017 its main five European markets would have almost complete 4G coverage.
Possibly it would be wrong to carp and wring hands that Vodafone won't be paying a penny of tax to the British taxman"
Vodafone group chairman Gerard Kleisterlee said: "The transaction will position Vodafone strongly to pursue our leadership strategy in mobile and unified communication services for consumers and enterprises, both in our developed markets and across our emerging markets businesses."
The company is also launching a £6bn investment plan called Project Spring, which will accelerate the introduction of 4G networks and increase investment in laying fibre optic cables, among other things.
The investments would allow the company to offer much faster broadband services to customers.
Project Spring will also add to Vodafone's high street stores and develop mobile payment services.
Vodafone group chief executive Vittorio Colao said: "Project Spring will strengthen and accelerate our existing Vodafone 2015 strategy, enabling us to take even greater advantage of the growing global demand for ubiquitous high-speed data."
It is the third biggest corporate transaction, behind Vodafone's 1999 deal to buy Germany's Mannesmann and AOL's purchase of Time Warner in 2000.
Despite the huge size of the deal, it will not generate tax revenue for the UK.
Vodafone shareholder Stan Grierson says he will reinvest his additional dividend
Vodafone says that as the US business is owned by a Dutch holding company, it will not be liable for tax.
However, it will pay $5bn in tax in the United States.
Although the deal will not give the UK a direct tax windfall, it could provide a boost for the UK economy in a number of ways.
Vodafone will invest some of the money in developing its business, of which a significant part is in the UK.
Shareholders will receive a payout, which they might choose to spend or invest.
They will also pay tax on the dividends they receive.
BBC Business Editor Robert Peston said: "Possibly it would be wrong to carp and wring hands that Vodafone won't be paying a penny of tax to the British taxman on the tens of billions of pounds of profit it will make from the disposal.
"Because if it had been obliged to pay very substantial tax on the sale, it would have turned down the offer from Verizon Communications - and a windfall for the British economy would have been lost."
Nevertheless, the tax affairs of big companies have been under scrutiny, particularly since it emerged that Google, Starbucks and Amazon had found legal ways to pay relatively little tax on their big operations in the UK.
Margaret Hodge, who questioned executives from those firms as chair of the Public Accounts Committee, told the BBC: "I think we want reassurance that HMRC is doing its darndest to look over this deal in huge detail to make sure that Vodafone, under the existing law, is paying all tax due."
The deal ends a long-running saga, with both Vodafone and Verizon trying to take full control of Verizon Wireless over the years, but having been unable to agree a price.
Vodafone shares rose 3.4% during the day.
Meanwhile, Bloomberg has also reported that American telecom giant AT&T is said to be gunning for the rest of Vodafone following the sale of Verizon.
AT&T is said to have waited for Verizon to be sold of before making a definite move on Vodafone, so now that Verizon is gone, AT&T is set to solidify its bid to buy Vodafone.