Police Moves To Stop Akufo-Addo Street Prayers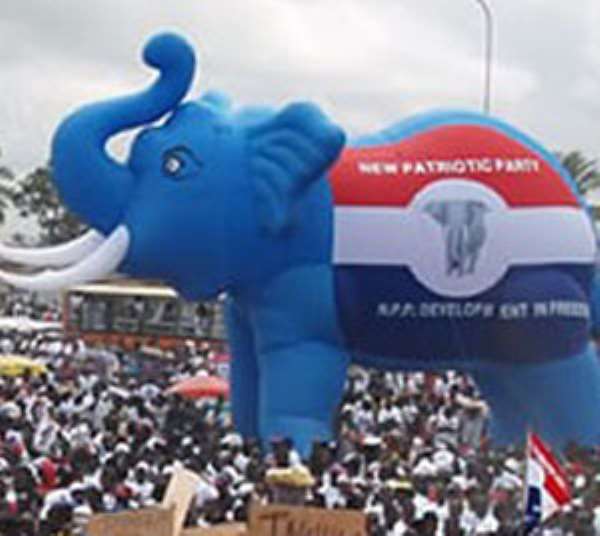 An intended street prayer by the Free Education Now Prayer Group (FENPG) in Kumasi was stopped at the eleventh hour on Monday by the police.
The religious affair was meant to thank God for protecting and supporting the petitioners during the hearing of the presidential election petition.
Hundreds of people including JHS graduates, who could not gain admission into the Senior High School (SHS) and their parents, who were clad in white, converged on the Central Post Office at Adum, around 6:00am to start the event.
There was brass band to produce melodious Christian tunes during the street walk through all the principal streets of the city.
In the course of the activity, some policemen stormed the Central Post Office to stop the religious programme, which would have lasted for about six hours.
Andy Owusu, National Coordinator, FENPG, said he was hauled to the Central Police Station where he was told by the Regional Police Commander DCOP Augustine Gyenning that they could not pray on the streets.
The FENPG official said the police capo said they were at liberty to pray in a church auditorium since their activities would create problems for other people.
Owusu noted that the commander's decision surprised him because his group duly wrote to the police for a permit to pray on the streets.
Owusu said Ayisi Boateng, a founding father of the NPP, who heard about the situation, entreated the FENPG leadership to abandon the programme for peace to prevail.
Owusu and his group, who were holding Holy Bibles and candles thanked God for supporting the petitioners at the Supreme Court for about one hour at the Central Post Office.
They also prayed to God to continue to assist the Supreme Court justices to deliver a firm and credible verdict to maintain peace in Ghana.
Other NPP stalwarts such as Agya Osei of Bantama Constituency and Asamoah Boateng, former DCE for Amansie Central also rushed to the post office.
Agya Osei and Asamoah Boateng admonished the group to stop the event for peace to prevail and thanked members of FENPG for their staunch support for the party in trying moments.
The two personalities added that certainly the dream of the FENPG group would certainly materialize urging NPP supporters to sustain prayers for the party.
Owusu, on his part, said the police's decision to stop the Kumasi street prayers would not deter the members, announcing that they would soon hit Bole in the Northern Region to hold a similar event.
The FENPG, who have members across the country, have over the past year, prayed fervently to God to help Nana Akufo-Addo emerge victorious to make education free and accessible.