Nobert Chiazor/Delta NUJ; Beware Of The Ides Of March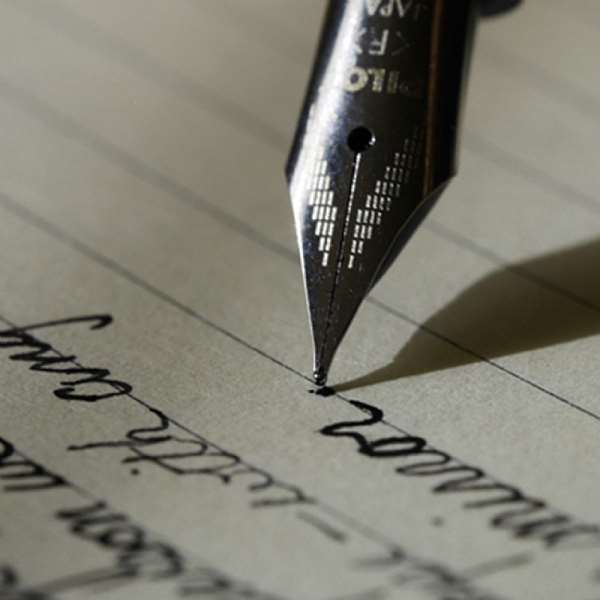 There can be no higher law in journalism than to tell the truth and to shame the devil--
Walter Lippmann
I'm writing this piece from Murtala International Airport, Ikeja, Lagos State as I wait for my flight to Abuja where I'm going on a personal mission to investigate a story. But first let me bore you with a drama that took place at the airport. As I brought out my phone to begin the typing of this work, a call came in and lo and behold, it was a call from one of my publishers in USA asking me if I had concluded investigation on a story we are working on about the Delta State government. My response to him which I will not disclose attracted sea of onlookers who turned to my direction as if I had just said a lie before the ogwugwu shrine. I pretended like they never existed and continued with my typing.
Right behind me I could hear murmuring, 'this guy must be one of those journalists from saharareporters or premiumtimes. They are always the one attacking Delta State government'. 'No' another retorted. 'He must be writing for thewillnigeria, elombah or nigerianvoice. I don't think it is premiumtimes. You know why I said it can't be premiumtimes; those guys are not interested in Delta but Akwa Ibom State.
Gosh, those guys hate Akpabio and follow him even to his bedroom, the way saharareporters and elombah knows the color of Uduaghan and Theodore Orji wife's pant' countered the other fellow. I couldn't help but laugh within me as I became the subject of discussion among the passengers who apparently forgot that they ought to have caused a scene in the airport for waiting endlessly for Arik airline that will not give reasons for the delay in flight.
When we finally boarded the plane, my mind began to wander over the various statement credited to me and then my heart began to weep. Yes, my heart bled that I could not be associated with any of the traditional media in Delta and Akwa Ibom state who are supposed to be known for holding the government responsible for their misdeed in governance. Why didn't they mention Delta Broadcasting Service or Akwa Ibom Broadcasting Corporation as my medium? You will argue that they are government owned, yet they are run by tax payers' money.
They may not be familiar with the community newspaper in these two states and while I hold no brief for any paper, I make bold to say that the Solomon Johnny led Global Concord Newspaper in Akwa Ibom has lived up to expectation, holding Governor Godswill Akpabio responsible to the people he lead, as well as Shedrach Onisha led Urhobo times Newspaper who have in her own little way scrutinised Governor Emmanuel Uduaghan policy, though it has been termed a Democratic Peoples Party(DPP) sympathizer which is not a good name for a media house. Apart from these two newspaper in the state, I can state with all amount of sincerity that majority of the published papers in these two states are nothing but mouthpiece of the government and anyone willing to pay to have his voice heard.
This is where Norbert Chiazor and the Delta State Nigerian Union of Journalists (NUJ) seem to be drifting away. After my last article on them titled 'Delta State NUJ; the shame of a profession' where I wrote on the plans by the state NUJ council to impose an unqualified candidate as the NUJ Sapele chapel chairman, I expected a rebuttal from the council that I was blabbing, rather reports made available to me has it that two other journalists whom I have never met were accused of penning the write up. At last I have been proved right. The Norbert I knew would never condescend so low to support unprofessionalism, forgery and scandal, but not anymore. How power corrupts.
Dearest Norbert, do you remember the March 2011 election that brought you into power after many years of postponement? Do you remember your promise to chase away the quacks from the profession? Maybe you forget, but we don't and will never. At the appointed time, we will remind you of how you have failed. Agreed that journalism is not a profession but a vocation where anyone can practice.
Apart from Reuben Abati and Dele Olojede who read theatre and media arts thus qualified to 'join' NUJ winning prestigious laurels and awards individually, other known journalists such as Toyosi Ogunseye, Nicholas Ibekwe, Idris Akinbajo, Peter Nkanga and Musikilu Mojeed who have won investigative awards never read theatre or mass communication, but they have all proven beyond reasonable doubt that they are readers favourite any day, but this is not the case with the Delta State NUJ practitioners.
The Sapele election which was supervised by the state vice chairman, Felix Igbekoyi is the beginning of chaos that I foresee swallowing my beloved chairman. That the NUJ chairman is the governor's boy is already an indictment to his office. While no one begrudge the governor sponsoring loyalist of Norbert to Reuters for training at the expense of the state fund, we frown at the sacrificing the union for personal gains (an investigative story for another day).
Dear chairman, until the NUJ election in Sapele is looked into and the quacks there wiped out, this is what will happen: authentic sources reveals that the most qualified candidate for the chairmanship, Shedrach Onisha who was screened out by a committee headed by a new member which is against the constitution has written a petition already to you asking you to intervene, an action which I know you will ignore, thus leading to your albatross.
Your refusal to be truthful will lead to another petition to the national body of our profession which is already enmeshed in controversy with Tukur Mamu of the Desert Herald newspaper. You will agree with me that Andrew Owobite who was sponsored by Julius Egbedi, Sapele LGA transition chairman, and gunning to use him for his chairmanship ambition with your able support is not worth the scandal and trouble that will emanate from this saga.
It beats my imagination that you will support a freelancer whose by-line does not appear in pointer newspaper regularly as well as possessing forged certificates which can be proved by my organisation alongside one of the s(elected) candidates whose academic history I know like the back of my palm. Does Egbedi who provided the money for him to pay membership fees for Sapele times magazine reporters thinks he control the few 'reporters' in Sapele to enable them write favourable stories for him?
Never! True Journalists do not forget easily, but you seem to forget the circumstances that brought you to power that had things not been put in place by your predecessor, you won't be touring the world as Delta NUJ chairman today. Yet you deny Sapele chapel the same chance to have a credible election. Your tenure draws to a close and information available to me is that you are contesting for a second time, but your ambition should not be watered by killing other chapels that will send delegates to vote for you. Trust me on this; it might just signify the beginning of your electoral defeat.
You might not know it, but the true practitioners in the state are already disenchanted with your reign as you have not delivered on your electoral promises, apart from taking few friends to London to learn what they will never practice. Mr Chairman, journalists who are worth their salt don't travel abroad on training through NUJ, but through grant and scholarship offered by national and foreign bodies, just as it was offered me to go to Dubai.
These do not translate to achievements. While your colleague in broadcast, comrade Innocent Ofuonyeadi of the Radio Television theatre and arts workers union gives the governor sleepless night for not treating his members well, you give him a pat in the back, attributing Blessing Okagbare success to him, as if Blessing was not winning awards before he became a governor.
You think I'm lying, ask my good friend, Joe Effiong, Akwa Ibom State NUJ Chairman who have performed creditably well, yet, the journalists here are pressing for a change in the person of Patrick Albert. This is the same Joe who called the bluff off Orubebe, telling him that they will not follow him to inspect NDDC projects, knowing that he has not performed well. This is the same Joe who secured a road contract to be built on the way to the press centre. This is the same Joe who made the Commissioner for Information and SSS director literary go on their knees begging when a colleague was maltreated. It is this same Joe today that has lost favour in the sight of the journalists in Uyo.
You certainly have not done 5 percent of what he has done and you think you will be returned? Bet it on this, the whole chapels are waiting on how you will honestly tell Andrew Owobite and his likes to their faces that they don't belong to the profession and shouldn't have contemplated coming out for elective positions in the first place. This is your real first test as NUJ Chairman since you were elected. I have many more words for you dear chairman, but this piece must be short as I arrange for the next available flight to Uncle Sam country, where I will be reading reactions in my box as it was during the last article.
This truth no one will tell you, but I will as a friend that wishes you well, Norbert Chiazor, beware the ides of March.
These little things matter!!!
Editor's Note:
Fejiro Oliver, a Journalist can be reached on [email protected]