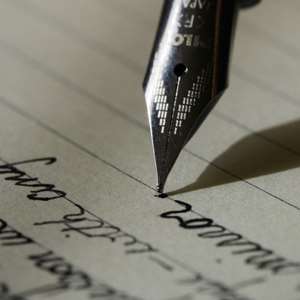 A statement issued by the Savannah Accelerated Development Authority (SADA) on the importation of maize seed from Brazil and South Africa is more annoying than explanatory.
SADA does not deny that 350 tons of maize seed has been lying in a warehouse in the Upper West region for three long years.
It also does not deny that maize seed produced locally is far cheaper than what is imported into the country from Brazil and South Africa.
SADA is absolutely silent on the fact that locally produced maize seed has a far higher yield than what is imported.
The authority simply hides behinds technicalities and official processes to create the false impression that the story as originally carried by 'The Ghanaian Times' is a complete fabrication without any foundation.
Part of the SADA statement reads 'As part of the normal procurement process, SADA advertised for bidders to apply and procure hybrid maize seeds (Seeds with high yield potential) for distribution to farmers in the Northern Savannah Ecological Zone (NSEZ) in 2012.
'This is a normal procurement process that has to be undertaken to ensure transparency of the process and to guarantee that seed specifications are met. This is a competitive process and at no point in time did Seed Producers Association of Ghana (SeedPAG) send an application to SADA or made specific enquiries from SADA to see if they could be a caveat for them to be treated separately given their situation at the time'.
This quotation from the SADA statement makes undoubtedly clear that the Authority was directly involved in the process of procuring maize seed for distribution to farmers. Indeed, the only reason it provides for not purchasing locally produced maize seed is that seedPAG did not declare its interest in the competition amongst different companies for the supply of maize seed to local famers.
Can we ask, whether SADA itself is not duty bound by its own mandate to find out the availability of maize seed locally before it jumps into any procurement processes?
The claim that SeedPAG did not express any interest in the procurement process cannot be sufficient justification for importing more expensive maize seed of inferior quality from anywhere.
SADA claims that 'at no point in time (did it give) assurances to SeedPAG to purchase maize seed produced from the group as alleged by the Upper West correspondent of the Ghanaian Times.
This claim is especially shameful and reveals that SADA is not alive to its mandate. The Authority ought to have given that assurance to the local seed producers as a means of encouraging the local production of maize seed. At the very least local production would boost agriculture and contribute to the creation of jobs in the Savannah zone. That SADA by its own admission failed to give that assurance is an indictment.
SADA again claims that it started its agricultural programmes 'only in late 2011 and not 2010' and therefore it cannot be held responsible for the marketing difficulties of maize seed producers dating back three years.
This is also very strange. SADA itself admits that in 2012 it was involved in the purchase of maize seeds and farmers were supplied with maize seed. The disgusting fact is not about when the local maize seed was produced or when SADA started its agricultural programmes. What is worrying is that in 2012 imported maize seed of a lower quality than locally produced maize seed was supplied to farmers with the involvement of SADA.
It is significant that SADA does not deny that it cost GHȻ18 if it had been bought locally.
The Insight is still insisting on a full scale enquiry into this scandal and all officials found to have been negligent in the performance of their duties should be shown the exit.