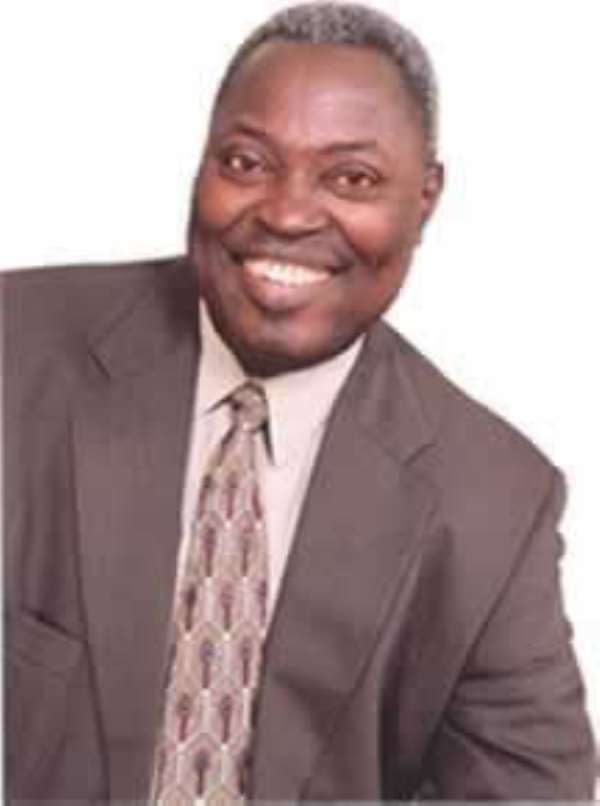 Pastor Kumuyi
Prelate of the Deeper Christian Life Ministry worldwide, Pastor William F. Kumuyi, is an international evangelist, a teacher and preacher who has taken the word of God to every continent of the world.
He remains one of the most popular Christian leaders in the world, and to a large extent, his fame as a true man of God has definitely been transferred to his ministry.
Today, without any doubt, Pastor Kumuyi, arguably has one of the strongest network of churches when it comes to faith. His flock is known for its doggedness when it comes to issues that border on true Christianity, fasting and prayer. Today, Deeper Life is one of the wave-making churches in the world and this is on account of the superior quality of its leader. Pastor Kumuyi heads one of the most thorough-bred churches in contemporary times.
It has even been suggested that if Pastor William F. Kumuyi hadn't been the cleric who moved on to be rated among the world's small circle of highly esteemed men of God, he would still have scaled the peak in any secular activity.
Those who hold this view say Kumuyi's first class degree in Mathematics at the University of Lagos, and the early mentoring he received first at home and later at Mayflower College, Ikenne, under militant educationist, Dr. Tai Solarin, would have guaranteed stellar performances in any field.
Those who have undertaken a deeper study of the success story of Kumuyi these past 72 years argue that he wouldn't have come this far without what they call, his "holy rebellion" against a host of trammels.
First, he had to abandon the Anglican Church of his father. Next he revolted against the uncompromising atheism forced upon him by Solarin at Mayflower. Pastor Kumuyi broke the last chain when he refused entreaties of the leaders of Apostolic Faith over his convictions on evangelism.
Referred then to as, "the young man who is going astray", Kumuyi stood his ground against all odds
Now, all this appears to be narrow secular interpretation, because Christian chroniclers say this revered General Superintendent of the Deeper Christian Life Ministry has only been fulfilling a destiny long mapped out by his Creator.
He himself, they argue, has been helpless in playing God's script. His ministry, an offshoot of a 15-member Bible Study group which he formed while lecturing at the University of Lagos four decades ago, now boasts of millions of members in Africa, and several hundreds of thousands across Europe and other parts of the world. Indeed, a unique ecclesiastical brand has emerged, along with a breed (followership) distinct from what society is used to.
How did Kumuyi, leaning only on his salary as a lecturer, with no affiliation to, or funding from foreign church organisations or from the established orthodox Christian groups in Nigeria, record a thumping great success even when he was teaching such "heresies" as inflexible holiness, one-man-one-wife, no-smoking, no-drinking, no telling lies among others in an age where all these were expedient baggage?
The answer is two-fold, first the God-force driving him; it's impossible for such a man to work unless he drops that control! It's akin to the contest in Acts 5: puny apostles versus mighty priests and pharisaic council.
The second reason is Pastor Kumuyi himself. He is a sacrificial leader. He works tirelessly, selflessly and with unblinking commitment to achieve goals. He is a humble leader who hasn't monetized fame nor personalized (appropriated) the popularity of Deeper Life Bible Church. He has logically, hatched a fellowship with the same virtues. They're replicating the Deeper Life success. That is the extraordinary orchestration of evangelical work God has truly made of Project Kumuyi!
Like the umbilical cord which always strikes a bond between mother and child, the phenomenal success and expansion of the Deeper Christian Life Ministry is closely linked with the personal discipline, uncompromising conviction and limitless passion Pastor Kumuyi demonstrates in his service to God. His love and zeal for holiness and evangelism underpins the impressive strides he has chalked in ministry for the past forty years.
His sermons and ministrations over the years have been punctuated with breathtaking miracles some of which have left even renowned medics nonplussed. He has encountered the high and mighty but his message remains the same – holiness. He takes no prisoners in his sermons and the Bible remains his only manual.
Pastor Kumuyi's understanding of the scripture is both astonishing and enviable. Although a former university don, he teaches and explains the Bible to the benefit of the lowest denominator within his congregation. His messages are clear, simple, and profound.
Those who can barely read, sit next to university professors at his sermons, all equally captivated by the way Scripture becomes suddenly relevant to them – that is the way God equipped Pastor Kumuyi for his service.
His colossal grasp of the scriptures has led to the submission that he "teaches the Bible as if he was there when it was written". A typical Kumuyi teaching is a beauty to behold. He brightens and deepens delivery with laborious scholarship and stylistic deployment of a vast range of figurative devices including alliteration. It is music to the ears and a balm to the spirit as the pastor is not given to fleeting hysterics and needless drama on the pulpit.
In the four decades of ministry, Pastor Kumuyi has proved himself most pious, least ostentatious, most conservative, seemingly ascetic and highly disciplined. He is the classic turn-the-other-cheek kind of prelate whose values and ultra-fundamentalist theology seem unaffected in any significant way by the dynamic phases of evangelical-cum-Pentecostal hubbub. If Kumuyi holds a political opinion, the world will never hear of it beyond his routine homilies about how righteousness exalts a nation and the need to pray more for the leaders of our nation.
He last visited Ghana in 2006 – April in Accra and October in Kumasi – for the great transformation crusade where he ministered to thousands in Kumasi and Accra under open heavens with record miracles and transformational experiences, leaving many in awe.
Unlike many Christian leaders who take the pains to physically touch millions when ministering healing and deliverance, Kumuyi's approach defies logic; he only commands sicknesses and oppressions to disappear and pronto, the power of God breaks loose, healing and delivering with careless abandon.
With a first class degree in mathematics and an alluring career in academia, Pastor Kumuyi chose preaching over professorship when in 1973 he sowed the seed of this multi-million-member ministry. Deeper Christian Life Ministry is simply a product of implicit obedience and God's matchless grace upon his servant.
He has a calm persona, he is observant and profound in his pronouncements. Despite the successes he has chalked in ministry, Pastor Kumuyi still remains a bundle of humility. He has shoved off all the trappings and regalia of status which followers would gladly give. He is a pastor of pastors, a preacher of preachers and a rare breed in every sense of the word.
There is one abiding lesson Pastor Kumuyi's life teaches Christians and their leaders, especially those at the helm of affairs in secular life, not from the pulpit, but from his life: A truly selfless leader will always breed selfless and dedicated followership.
If the leader monetizes his position and all around him are totems of opulence, the citizens will, by hook or crook seek their own totems of opulence, no matter the volumes of homilies on patriotism and rebranding we dish out on radio, TV or newspapers!
I end this piece with what Pastor Kumuyi himself said in an interview with London-based New African Magazine in 2006 about his background, how the Deeper Life Bible Church came into being, and what the future holds for the entire ministry; "there are no theatrics in our Church, because from my background, I don't like anything that is turned into a show or drama. Some pastors like the drama rather than the results. I want the results rather than the drama.
I have also looked at the ministry of Jesus Christ, and I want as much as possible to follow the life and ministry of Jesus Christ. So in the relationship and interaction with people, and the life I live, I want it to be the life of Christ. I want the Jesus type of ministry. I don't want anything fake."