February 21, 2013
|
Christian Religion
What kind of light is Lighthouse Chapel International shining?
Lighthouse and the Kenneth Hagin connection.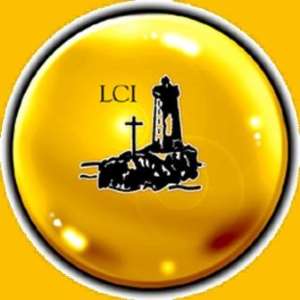 'Loyalty Herald' magazine, an in-house publication of Lighthouse, March 2012, page 22, says:
"In 1988, while still a medical student, the Lord anointed Dag Heward-Mills as he waited on the Lord in a medical student's apartment. Throughout the night he had been listening to continuous teaching by Kenneth Hagin."
"Dag Heward-Mills believes that listening to preaching and teaching is the key to receiving all that you need to be effective in ministry. He believes that you can receive the word of God and the Spirit of God by listening to hours of anointed teaching and preaching."
This statement, which appears in other Lighthouse literature, raises two obvious questions.
Firstly, wouldn't you receive the word of God by READING the word of God? The Bible, unquestionably, is anointed teaching and preaching. According to Rom 8:9, 1 Cor 12:13, Eph 1:13 and other verses, genuine believers have already received the Spirit of God, from the moment of salvation.
The second question is, was Kenneth Hagin an 'anointed teacher and preacher'? Let us examine some of his writing.
"Spiritual death means something more than separation from God. Spiritual death also means having Satan's nature. Jesus tasted death - spiritual death - for every man."
(Kenneth Hagin, "The Name of Jesus", Kenneth Hagin Ministries, 1981), page 31.
"He (Jesus) tasted spiritual death for every man. And his spirit and inner man went to hell in my place. Can't you see that? PHYSICAL DEATH WOULDN'T REMOVE YOUR SINS. He tasted death for every man. He's talking about spiritual death." (Kenneth Hagin, "How Jesus Obtained His Name", audiotape, side 1)
What kind of 'anointed teaching' is this? Does anyone receive the word of God by listening to teaching which contradicts the Bible?
Hagin's teaching plainly disagrees with the Bible, which tells us that the work of atonement was completed on the cross, John 19:30 "It is finished", that Jesus committed his spirit into the hands of the Father just before his death, Luke 23:46, that he promised the repentant thief 'today you will be with me in paradise', Luke 23:43, and that the Father did not hide his face from the Son but heard his cry, Ps 22:24.
The greatest words of love ever spoken, came from Jesus: "Father forgive them, for they know not what they do", Luke 23:34. If Jesus were taking on the nature of Satan, he would have cursed his enemies, not prayed for them.
Jesus himself, and Paul, warned of false teachers to come:
"The Spirit clearly says that in later times some will abandon the faith and follow deceiving spirits and things taught by demons. Such teachings come through hypocritical liars whose consciences have been seared as with a hot iron." 1 Tim. 4:1-2.
Who is right, Kenneth Hagin or the Bible? We can believe one or the other, but not both, as they plainly contradict each other.
The critical question is, does Dag Heward-Mills today endorse the teachings of Kenneth Hagin?
Why do Lighthouse publications still mention Hagin? Most importantly, why has the founder of Lighthouse, with over 20 years in ministry, not realized that Hagin's teaching denies essential core doctrines of Christianity?
The 'Ransom Theory' of the atonement, which Hagin promoted, is a different gospel.
Paul wrote in Gal 1:8 "But even if we or an angel from heaven should preach a gospel other than the one we preached to you, let him be eternally condemned!"
E W Kenyon (1867-1948) was the first within the church, to introduce the teaching that Jesus died spiritually and was imputed with the nature of Satan:
"When this happened, spiritual death, the nature of Satan, took possession of His Spirit.... He was to partake of Spiritual Death, the nature of the Adversary.... Jesus knew that the moment had come, and He was to be made Sin. He must partake of that dread nature of the Adversary. His body would become mortal. Satan would become His master.... He [Jesus] had been lifted up as a serpent. Serpent is Satan. Jesus knew He was going to be lifted up, united with the Adversary."
(E W Kenyon, "What Happened from the Cross to the Throne", Kenyon's Gospel Publishing Society, 1969, pages 20, 33, 44-45)
Hagin extensively plagiarized several of Kenyon's works, almost verbatim, including 'What Happened From the Cross to the Throne', 'Identification: a Romance in Redemption' and 'The Two Kinds of Faith'.
This heretical distortion of the atonement is easily refuted from many scriptures. Jesus could not have been the spotless sacrifice of Heb 9:14 if what Hagin taught was true. Neither could he have fulfilled the typology of the sin sacrifice of Leviticus 17, or that of the spotless Passover lamb.
Christians are instructed to test all teaching against scripture, 1 Thess 5:21, and to take responsibility for their own knowledge.
Here we have a clear example of the dangers of failing to do this, in allowing others to think for us. "None are more hopelessly enslaved, than those who falsely believe themselves to be free" – Goethe.