How Many Books Do You Read A Week?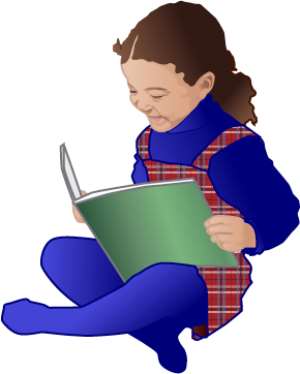 Do you agree with the American Writer; Mark Twain, when he said "The man who does not read books has no advantage over the man that cannot read them?"
Research has shown that, the reading standard in Ghana today among both the young and old is falling swiftly. That is to say, we are becoming lazy in picking a book— be it a novel or motivational book to read. We tend to be watching movies and enjoying other hobbies than reading.
The excuse we sometimes give is that, "we cannot be reading a novel to the detriment of our textbooks" but I ask: do we read our textbooks 24/7? Why can't we use our leisure to at least read other books? If you ask me, I will say the novels and motivational books are equally important as the textbooks.
In as much as I hate the saying that "If you want to hide something from a Black person, put it in a book," it is more annoying that, we ourselves are not doing much to defeat this degrading attack on the intelligence of the African and shame whoever said this.
If we want to be men and women of lofty thoughts and elevated opinions, then we must be caught reading every day, everywhere. In the light of this, an American Poet and Essayist, Ralph Waldo Emerson once said, "If we encounter a man of rare intellect, we should ask him what books he reads."
It is believed that, when we cultivate the habit of creative reading, it gives us a great art of creative thinking and creative writing as well.
I believe this is not the first time you are hearing that, reading makes you learn new words, which in the long run actually improves and enriches your written and oral English.
Francois Fenelon, a French author said, "If all the riches of the Indies or the crowns of all the kingdoms of Europe were laid at my feet in exchange of my love for reading, I will spurn them all." This should go a long way to tell us that, reading must not only be loved and made a habit but also cherished and treasured.
Have you heard that reading prevents amnesia at old age? Have you also heard that there is a great correlation between habitual reading and academic excellence?
According to W. Fusselman, "Today a reader, tomorrow a leader" and Arthur Schopenhauer, a German Philosopher also said "Reading is equivalent to thinking with someone else's head instead of with one's own head"
I couldn't agree more on these philosophies these great men are putting out to buttress the significance of reading.
If the sayings that, "A reading nation is a leading nation" and "Writers are the engineers of the human soul" are anything to go by, then we cannot downplay the importance of the culture of reading and writing to the national development of this country.
My dear colleagues, anytime we want to entertain ourselves, I will advise we grab a book and start reading because it is not only the "cheapest" form of entertainment but it also gives us a lasting pleasure.
Let us also be self-disciplined enough not to quit reading a book midway but try our best to finish reading, anytime we pick one to read.
My brothers and sisters, I hope you will tell a friend to tell a friend and keep telling more friends not to only make reading their leisure pursuit but also give it the necessary significance, seriousness and precedence it deserves.
Always remember what Atwood H. Townsend said;
"No matter how busy you may think you are, you must find time to read or surrender yourself to self-chosen ignorance."
Thank You!

(This is part of the author's voluntary campaign/project on "Promoting The Habit and Culture of Reading in Ghana")
N/B: Sylvanus Bedzrah is a young award-winning Ghanaian writer and this article is from his current novel entitled "THE BLOODY INGRATE;" a Ghana Education Service approved supplementary reader for all schools in the country.