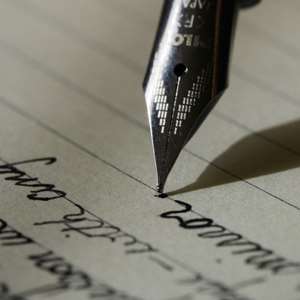 Thank God, we made it. A year has rolled by and a new one begins. The ideal way to begin our new column in the New Year 2013 is to go to the beginning of us. We read from the Book of Life, the Holy Bible that, in time past and space, the only and constant One that existed was the Great Alone. He is the Alpha, the beginning of it all, in His Triune Personality of God the Father, the Son and the Holy Spirit. We say God Almighty is Love and thus could not have been One Entity but in His expression of His Divine love in His Three Distinct Personality. The Triune operates in perfect harmony, with no jealousy or struggling but exist in Divine Love for His beauty. This is what religionists do not understand. We are not saying that God Almighty is Three but His Divine Love is expressed in three distinct Personalities yet bounded together in One harmonious personality (Gen1:1-2; Exodus 6:3; Mathew 3:16-17; Mathew 28:19).
This was a distant time in the street of the past when only He existed, but because He is God of Love, He decided to build himself a family. The first sets of creatures He created were the archangels, the morning stars and the other angels in various sizes, shapes and degrees of powers (Job 38: 7; I Corinthians 15: 40-44). The original master plan of the Wisest God Almighty comprised the three heavens and the earth but the addition of another domain: hell, which is underneath below the earth was later added, but it was not on the original master plan. God Almighty sits in His majesty in the third heaven (II Corinthians 12:2), while three archangels were created: Gabriel who goes to and from the presence of His Holiness between the third, second and first heavens in descending order (Daniel 8:16; Luke 1: 19); Michael, who lives in the second heaven but summons to the heavenly Tabernacle when needed (Daniel 12: 1; Rev. 12:7); and Lucifer (Isaiah 14, Rev 12), who crisscrossed the heavens because of his role as the Heaven Choirmaster (Ezekiel 28: 14).
Each of the three archangels had under them groups of lesser angels and gazillions of living stars, who the Bible collectively refers to as "the sons of God" (Job 38:7). Lucifer and the angels under him were in charge of supplying food to the court of His Majesty in the third heaven. The food of God Almighty is praise and worship, which Lucifer was made a superintendent over, according to the plan of God Almighty in His Majesty (Ezekiel 28: 12 & 13b; Isaiah 14: 11). We do not know how long this state of eternal bliss existed in the heavens but the earth had not been created during this period. Actually, the earth was simply described as formless, empty and void (Genesis 1: 2a). The creatures known today as "Man"-the generic word for humanity-that is; you and I had not come into the picture at all. We were to come unto the picture much, much later.
REBELLION IN THE HEAVENS: Lucifer, like the other two archangels; Gabriel and Michael-was exceptionally brilliant and wise. This was expected since His creator too is the wisest. Created with 10 elements by God Almighty (Ezekiel 28:13), Lucifer went to and fro between all the three heavens. He was obedient and submissive to God Almighty, but at a certain time which we were not told, this once-submissive and obedient archangel decided to rebel against His Maker (Ezekiel 28: 15). The Holy Bible told us the reasons why Lucifer rebelled against God Almighty. Lucifer was very proud because of his beauty and he wanted to be worshipped like his Maker (Ezekiel 28:17). He thought He had known all the things in heaven and there was no one, not even God Almighty, his Maker could be more powerful than him (Ezekiel 28: 14). Lucifer said the position he occupied in heaven was too small for his wisdom, beauty and power; he wanted to be like his Maker and so he went for the Throne of God Almighty (Isaiah 14: 13 & 14).
The rebellion of Lucifer at this epochal moment in the heavens had nothing to do with humanity. Human beings had not even been created so any religion or movement that says Lucifer was punished, because he refused to bow down to Adam at creation when God Almighty asked him to do so was not saying the truth. It defies revealed knowledge and wisdom of God, because there is no creature that must be worshipped except the Creator and He is Jehovah God Almighty. How could God tell Lucifer to worship Adam when God condemned all forms of idolatry? This latter account was spurned by Lucifer to evoke human sympathy. The truth of what happened according to the Truth of God Almighty, which is the Holy Bible, is that Lucifer was full of pride and arrogance. The angels under his command also went with him; not all of them though; some supported his rebellion while some jumped ship. Many have asked; If God Almighty knows everything, which He does; why did He create Lucifer knowing fully well Lucifer would rebel against Him? God Almighty is Love and three of the attributes of love is revealed in I Corinthians 13: 5 "Love thinks no evil," I Corinthians 13:7 'Love bears all things," and "believes all things." These three attributes of Godly Love precluded Him above all things to second-guess Lucifer and His creatures. Today, this part of God's Personality subsists and this is why there is nothing like destiny in the Holy Bible.
According to one of the laws of the heavens (Job 38:33) all the angels had (and still have) free will (Job 36: 5). Second, God Almighty as the Sovereign Lord of all creation fears no one and His power is beyond limit that He will not and has never coerced His creature to submit to Him. Third, if God Almighty is Love and He is; and all things belong to Him (Job 41: 11); then it stands to reason that any of His creatures who fights and rebels against Him is courting overwhelming disaster and will automatically become totally and eternally lost (Isaiah 45:9). Fourthly, since all creatures depend on God Almighty for all things, because He created everything, including Lucifer and the other rebellious angels that followed Lucifer, the Sovereignty of God Almighty necessitated complete obedience from all His creatures. Fifthly, since God Almighty is the Only Creator and the rest are His creatures; never will the Great Alone be beholden to any of His creatures, period. Sixthly, since Lucifer and his fellow rebellious angels rose against their Maker, they must be punished. If God Almighty didn't punish Lucifer and his rebellious hordes, lawlessness will fester in heavens and God Almighty may lose control but He cannot lose control to His creatures. Seventhly and lastly, the rebellion by Lucifer and his renegade angels must be used as an example by God Almighty to send a powerful message to other angels planning or contemplating any form of future rebellion to have a rethink.
Consequently, God Almighty had to drive Lucifer and his cantankerously renegade spirits out of heaven but Lucifer didn't take kindly to the punishment. In fact, Lucifer and his peevish rebels told God Almighty to bring it on. They fought their Maker and there was a fierce war in heavens (Revelation 12:7). Lucifer was strong to attract one third of the angels in heavens to his side leaving God Almighty with the remaining angels. The Holy Bible didn't reveal the number of the angels but they must be in their billions. Since God Almighty is the Creator, He gave instructions to another archangel; Michael to mobilize an army of angels in the heavens to fight Lucifer and his rebels. It was a Titanic war but at last, Lucifer and his angels were not strong enough to defeat Michael and the loyal angels. Michael eventually prevailed. Lucifer was beaten mercilessly and rendered powerless; all his angels were wounded and pummeled to a pop (Isaiah 14: 15; Ezekiel 28:18b). Lucifer and his angels were flushed out of heaven, completely routed and there was no place for them anymore (Revelation 12: 8). Falling from heavens after an intense war, Lucifer and his rebels were cursed by their Maker and they lost their heavenly abode. Henceforth, it was announced in the heavens; no longer shall Lucifer, known as "son of the morning," be known by that name any more. His name henceforth shall be Satan or "the opposing one," while his co-rebels-the angels- shall now be called, "fallen angels" and "demonic spirits" (Ephesians 6: 12).
As elementary knowledge and common sense dictate, when there is a war and a victorious camp and a defeated camp; Victor-Vanquished emerge, it is the former that draws up the post-war relationship. In this context, Michael and his angels, acting on the instruction of God Almighty demanded for and were granted the right to dictate the fate of Lucifer-now-turned Satan and his once-loyal but-now-turned-rebellious angels. An armistice was out of the question; Lucifer and his angels lost the war in the heavens, period. There was no need for post-war negotiations. Ask Hitler, Mussolini and Tojo the horrendous stench and humiliation of war defeat aftermath of World War II! Or ask most recently Saddam Hussein and his Ba'ath Party loyalists in Iraq or the Taliban of Afghanistan. Following Satan and his hordes' banishment from their positions in heavens, God Almighty decided to add another level of existence beneath the heavens known as the "earth." In the aftermath of post-war victory-the event could not be referred to as conflict, because it was unprovoked and the hitherto angelic rebels didn't make demands or called attention to any perceived injustice(s) in the heavens-so God Almighty decided to inflict the highest punishment on Satan and his rebels.
God Almighty now shifted the post-heavenly war punishment into another arena far away from the heavens and that arena is known as the "earth" and this is where the human race -you and I came in.
Next week, we will look at the next arena of this warfare and why God Almighty decided to bring us-you and I-into this cosmic conflict.
Reader's Reactions and Fans Letters: As I have explained in previous discourses, this column will be very conversational as much as possible. We want all our readers to be part of the issues of life so write to us. Support and encourage us through your comments, make an observation, offer a rebuttal but please gather with us rather than scatter with us through your comments. Email: [email protected] or visit my Facebook page to leave a message. http://www.facebook.com/moshood.fayemiwo?ref=tn_tnmn
Below are some of our reader's reactions and fans letters. Enjoy.
Dear Dr Fayemiwo, I read one of your articles published few weeks ago titled: "What exactly does it mean to be a born-again Christian? I wanted to make a comment about the article but couldn't---Mr. Angel Petuk Ekpedeme, 25 Kayode Street, Ogba, Ikeja-Lagos, Nigeria
Mr. Ekpedeme, sure, you can comment on any of my articles. Email me: [email protected] As I have indicated, please be decorous in your comment and where and when you disagree with me; use the Holy Bible as point of reference. Brevity too will also be appreciated. I look forward to your comment.
===================.
Hi Moshood, I really enjoyed your articles. Keep me posted from January 2013. Enjoy the gift of The Heavenly Father as the year runs to a close, and I wish you and your loved ones Merry Xmas and a more fruitful 2013, Regards. --- Mac-Cyprian David, the Madrid New in Town Meet-up, Madrid, Spain.
Thanks, David.
=================.
Sir, I read some of your articles and was impacted. The one you wrote before the last US elections was amazing. I got a clearer picture of why Obama would win that (2012 presidential) election. The last one about titled; "The Purpose of Life: Why are we here?" is awesome. As a born-again Christian, I am glad you are one writer that has carve his niche as a prolific and distinguished writing style among other writers, especially how you convey the message of the Gospel. Please Sir, tag me in your essays when they are published. Thanks for your friendship. --- Mr. Emeka Anyadike, Studied at Nnamdi Azikiwe University, Awka, Anambra State, Eastern Nigeria. Lives in Lagos, Western Nigeria
Thanks Mr. Anyadike for your compliments. I am happy you are a regenerated soul. Please, let your faith and new life continue till the coming of our Lord and Savior, Jesus Christ. Your name and email contact have been added to our column's list and you will receive our weekly write-up directly. Remain blessed in the Lord.
=====================.
Moshood, your article titled: "Reclaiming the soul and spirit of America" was impressive as usual."--- Prince Andi Ez-the First, Director of Lasting Impressions at Seed Sowers Tithing Ministries Inc., Phoenix, Arizona, USA.
Thanks, my friend.
======================.
Wow. I really like your article; "Reclaiming the Soul and Spirit of America," nice one. Thanks so much. Wishing you more wisdom, knowledge and understanding, Cheer! ---Ms. Laide Naphew Adekunle, MD/CEO, Mohat Aesthetics Nig. Ltd, 16 Lagger Street, Alimosho, Lagos, Western Nigeria
Thank you very much, Ms. Adekunle.
=========================.
Reaction to the article: "Reclaiming the Soul and Spirit of America" and the shooting at Sandy Hook Elementary School, Newtown, Connecticut, USA. What is needed is aid for troubled people. The (US) government should invest in helping families with troubled individuals. That is the way forward. ---Ms. Taiwo Omotosho, Edinburgh, UK.
Dear Ms. Omotosho, Yes, I agree with you that one of the ways to curtail this senseless act of gun violence in Americans' schools is for the government to help families treat people with mental disorders but I also fervently believe we must instill the fear of God and respect for sanctity of human life into our kids and students. I don't know how we can begin to do that unless we introduce moral instructions into our school curriculum. I don't know why our government and leaders are opposed to anything God in America. What do we have to lose if we teach moral instructions to our kids? That was the main argument of my article.
====================.
Reaction to the article: "Reclaiming the Soul and Spirit of America" and the shooting at Sandy Hook Elementary School, Newtown, Connecticut, USA: "Nothing but the absolute truth! May the Good Lord have mercy! ----Mr. Kayode Stephen Adaramoye Esq., Principal Partner, Kayode Adaramoye and Associates, 29|31 Obafemi Awolowo Way, Ikeja, Lagos.
Yes, Mr. Adaramoye, we need the Mercy of the Lord in America but all over the world as well. Violence and senseless shootings are all over the place around the world and we have to return to God Almighty. He is our only saving grace.
=======================.
Reaction to the article: "Reclaiming the Soul and Spirit of America" and the shooting at Sandy Hook Elementary School, Newtown, Connecticut, USA: "Nice one, my brother"--- Grand Politico, United States Navy, USA
Thanks Ogeeee, I understand why you don't want to volunteer your personal information. Appreciate. Be careful over there, we are praying for you guys. Remain blessed in the Lord.
=======================.
Dear Moshood, I read your article: "The Purpose of Life: Why Are We Here?" of Sunday December 23, 2012 in Nigeria-World. We blessed the Lord for you and your life. I bless Him for we are uniquely made and specially created in Owo, Ondo State Nigeria and we are indeed designed for good work. Keep up the god work and the Lord is your strength….Mrs. Grace Abebi Aruwajoye-Adeniseun, Caterer, Petroleum of Nigeria Limited, and Pastor, Voice of His Word Ministry, Ikoyi Lagos, Nigeria.
My dear Pastor Grace, yes we are uniquely made as sons and daughters of Owo but I wasn't specially created in Owo but was only born in Owo but specially created by God Almighty to take His Good News to the entire world. Thanks you so much for your comments and say me hello to the children.
THIS POSTSCRIPT WAS POSTED LAST WEEK AND IS BEING REPRODUCED THIS WEEK: I wish to digress a little about an event that just took place in Nigeria, my native country of birth. As most people know, I was a publisher/editor in Nigeria in the 1990s and there were a lot of news stories that my magazine, Razor published during those military years, but one stood out. The story was why then army chief, Gen. Ibrahim Badamasi Babngida staged a coup against the then military head of state, Gen Muhammadu Buharu on Saturday August 27, 1985. It is on record that Razor was and still is the only newspaper/magazine in Nigeria up to date that published the "real" story of that military coup. We reported that Gen. Babangida and the then director of military intelligence; Brigadier Aliyu Gusua was running a drug cartel in the Nigerian Army with the wife of Gen Babangida, the late Mrs. Maryam Babangida and intelligence sources reached Gen Buhari, through the then director of the then Nigerian Security Organization (NSO)-now known as SSS-the late Ambassador Lawan Rafindadi. Gen Buhari, then head of state and the late Gen Tunde Idiagbon, who was the chief of staff supreme headquarters-deputy head of state-decided to retire then Brigadier Aliyu Gusua and Babangida. The memo that Buhari as head of state took to the army command for the retirements of both Aliyu Gusua and Babangida was leaked to top Nigerian journalists, among who was the late Mr. Dele Giwa, the founding editor-in-chief of Newswatch magazine.
The involvement of Gen Ibrahim Babangida, his late wife, Maryam and Aliyu Gusua and some civilian business men in the trafficking of cocaine and heroin was the main reason Babangida staged the coup of August 27, 1985 and was the reason Mr. Dele Giwa was killed by a parcel bomb on October 19, 1986 because he was planning to publish the story in Newswatch magazine, which was to be anchored by Mr. Kayode Soyinka, the then magazine's London Correspondent. When my magazine, Razor carried the story in September 1993-the only publication in Nigerian history to date-there were denials by some, but 28 (20 years and not 28 years as published last week) years after, I am happy that the truth has finally come out and my publication has been vindicated. The man at the center of it all, Gen Muhammadu Buhari, who was overthrown by Babangida, just granted an interview to the editors of The Sun newspapers in Nigeria on the anniversary of his 70th birthday. He confirmed blow-by-blow the Razor report and mentioned the name of Aliyu Gusua, who later became National Security Adviser to Obasanjo (1993-2006) and President Goodluck Jonathan (2010). But Buhari made an assertion in that block-buster interview, which to me was a challenge to the Nigerian media, especially the so-called mainstream newspapers whose editors tout themselves as the "best" in Nigeria.
Buhari said, the players are still alive: Babangida, Aliyu Gusua, Domkat Bali, etc. and the editors of The Sun newspapers and by extension, Nigerian newspaper editors should go and interview them. That was the same challenge I issued to Nigerian newspaper editors in 2010 during an interview in New York, because, this is part of Nigerian history and Nigerian striplings who weren't born or not old enough during the killing of Dele Giwa deserve to know the truth. Thank God Almighty that Gen Muhammadu Buhari is alive at 70 to scratch the surface and bring the history of Nigeria alive for today. But more importantly, both Gen Babangida and his Man Friday; Aliyu Gusua, are also alive. If they are real men of honor that they claim to be, and their often-touted claims of serving their fatherland with dignity and professional excellence are credible, they should react to that interview by Buhari in The Sun of both Saturday and Sunday December 22 and 23, 2012.
Babangida and Aliyu-Gusua should either deny or confirm what Razor published 28 (20 years and not 28 as published last week)years ago and has just been confirmed by the then military head of state and their former boss; Gen Muhammadu Buhari this week in an interview to wit:-That both men were involved in cocaine and heroin drug cartel in Nigeria; That both men were about to be retired by the Nigerian Armed Forces on account of their criminal actions as army officers; That the retirement of Aliyu-Gusua was to be announced first, and followed by that of Ibrahim Babangida in October 1985; That both Babangida and Aliyu-Gusua staged the August 1985 coup to stem their retirement; That the memo referred to Buhari in his interview was given to all top Nigerian newspaper and magazine editors but none could publish the story and Dele Giwa was killed, because he was about to publish the story; and finally, Razor eventually published it in September 1993 and ever since, every newspaper house in Nigeria has kept silent because of their fear of and for Babangida and Aliyu-Gusua.
These are germane issues on Nigerian national discourse, not only as a nation and Nigerians as a people but fundamentally on how much majority of Nigerians know about those who govern them.
See the link on the interview former Head of State and Military President of Nigeria, Gen Muhammadu Buhari, (1984-1985) granted The Sun newspaper on December 23, 2012 marking Buhari's 70th birthday. http://sunnewsonline.com/new/national/the-sun-exclusive-buhari-bares-it-all/
Dr Fayemiwo is author, publisher and CEO, Alternative Lifestyle Communication, DBA is an adjunct lecturer in African History & Media Studies at the City Colleges of Chicago in Illinois, USA.
Beginning January, 2013, Dr Fayemiwo will maintain a permanent column here known as "The Christian Walk" which will inspire our readers about the Christian faith. Please look forward to cornucopia of issues bordering on salvation and the journey to eternal life.