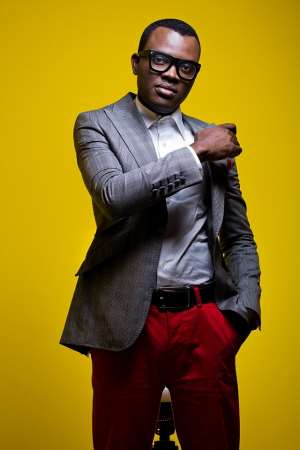 Jon Germain
Ghanaian Pop/R&B star, Jon Germain will on Thursday the 10th of January 2012 drop his newest single ''In Her Arms' from the album 'Enigma' on the 'Drive Time' on Joy 99.7 FM hosted by Bola Ray and an exclusive interview would be done on Saturday.
The song which talks about finding utmost love in his lover's arms where comfort is keen, is Jon Germain's newest single from his album 'Enigma'.
The first single off 'Enigma' titled 'Tell Me' was ranked 8th in the world by Atlantic Magazine which is a credible source of news and entertainment in the USA.
His debut album was also endorsed by Chris Martin the band leader of ColdPlay. Artists featuring on 'Enigma' are SupaFly, Charlie Corrie, Damien Alexander, Ouala, Lighter, award winning singer and songwriter Tania Tome of Mozambique and others.
Jon Germain so far has 'This is who I am' his maiden album to his credit. The 7-track album features J Town and Jayso and It has tracks like In my head (his first single), Can't explain, Quiver, among others.
The world of music would be appalled by 'Enigma' because this album is a typical 'sky rocketeer' for Jon's career as a musician due to very good production, songwriting and brilliant vocal performance.
Jon Germain is signed to the record label I-Contact and managed by NaturesClue Entertainment.