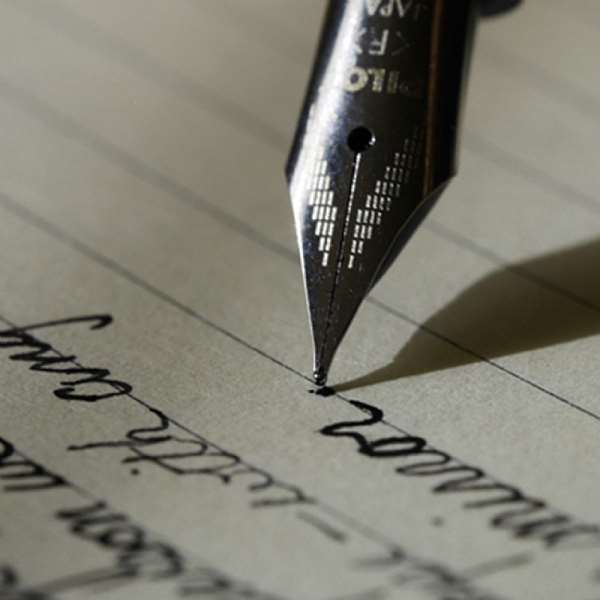 Criminal justice service delivery in our country in my assessment cannot easily be said to adequately respond to the needs of both the victims of criminal behaviour, and the community in general, given its failure to impact on their future improvement as priority
My assessment is borne by the undeniable truth that our criminal justice system focuses rather exclusively on the processing and punishing of offenders, given our ongoing legal machinery lacks the professional capacity to embrace both the victims of crime and the community as partners in justice delivery, as offenders are rarely confronted or challenged with the consequences of their antisocial and criminal behaviour
Without doubt, Ghana's legal system is an inheritance of the British legal system, so also is our criminal procedure code being a realistic reflection of the British criminal justice act
Interestingly, the British criminal justice act has continuously undergone reforms , reviews and indeed amendments to reflect not only the exigencies of modern times but equally to meet with the challenges of modern criminology , the aspirations of the citizenry and the entire community and to bring real justice delivery to the centre stage of the British criminal justice system, given the acknowledgement that their society is dynamic and not static
In both legislative and practical professional terms, the British criminal justice system provides for community sentencing as a credible option to custodial sentencing, which incorporates a variety of community sentences, community service, restorative justice-which incorporates the interest and rights of victims and has a developed and transparent sentencing guidelines for the courts, a legislative framework which has been a result of their continuous proactive and realistic penal reform strategies
Conversely, Ghana's criminal procedure code has to date remained static, reflecting a systemic failure and indifference to the inadequate features and character of it's criminal justice system and justice delivery, in which we have only two options available to the sentencing courts, being financial penalty (fines) and custody
The criminal justice system lacks a clear and distinct sentencing guidelines to assist the courts, making sentencing rather contentious and lacks uniformity, for example two offenders committing same and similar minor offences , appearing at the same court and sometimes at different courts experience disparity in sentencing outcomes and in most cases custody, which are already overcrowded
Significantly, it will appear that the challenges of our criminal justice system has been mainly to judge events in the past, leading to the conviction and punishment of offenders
A phenomenon which at best can be described as an unsatisfactory way to respond to the needs of individuals and the society in coping with the rather damaging and horrific experience of crime , and the inadequacy to help reduce any chances of it's happening again
Regardless of whatever outcomes, most victims feel cheated or re-victimised as too many offenders are not confronted with the responsibility for their criminality
It is against this background that l perceive our criminal procedure code as anachronistic, superfluous, outmoded and not fit for purpose in today's 21st century
The UN has a minimum standard rules for non custodial sentencing and (PRI) Penal Reform International an international nongovernmental organisation which promotes , assists and supports penal reform globally has also set up a new agenda for penal reform since 1999, with emphasis on alternative to custodial sentencing
The approaches of these institutions underscore the need for Ghana to wake up from the slumber and inaction to give a serious thought to reforming it's penal legislation to reflect the changing needs of it's dynamic and changing society, in conformity with international standards as well as meeting the statutory obligations of ensuring public safety , public protection, promoting victim awareness , victim empathy and of course offender rehabilitation and reintegration back into community life
In my continued advocacy for the urgent needed rethink of our penal policy and of course our criminal justice system, any professional strategy should and must also give due consideration to a restorative justice paradigm alongside the other features already mentioned above
A British criminologist Roger Graef , a visiting fellow at the Mannheim Centre for Criminology, LSE observes that' Restorative justice is an idea whose time has come –again and again, tracing it's origin in ancient roots as the bedrock of tribal justice for several millennia
The crux of his position is that restorative justice is not a new idea, explaining how it formed the basis of Anglo-Saxon law before the Normans arrived in England and demonstrates how the concept was part of many earlier legal traditions, including Roman law
Furthermore, Graef noted how the Aboriginal and Native American justice is based on restoration and reparation by which justice between people is inextricably linked to the religious and everyday life of the people whose life it affects
The evidence of pre-colonial justice systems in Africa and Asia testify to this assertion, where our chiefs, clan and family heads mediated most successfully between warring families, community members and intra-community disputants within the scope of restorative justice
It is this unique understanding of restorative justice that positions it as an apt mechanism of seeking to redress the harm done to each of these parties, and directly to empower each to make decisions about reparation and future behaviour rather than having such decisions imposed by courts of professionals
Thus the philosophy of restorative justice works with people in their communities, in the aftermath of crime as the restorative justice paradigm recognises that crime can have profound effects on individuals, on their families and communities, on the offender themselves and on their families
Undoubtedly, the philosophy of restorative justice embraces a wide range of human attributes such as ; healing, compassion, forgiveness and mercy- as well as mediation and reconciliation, and sanctions when appropriate
Research evidence is indicative of mediation addressing victims' need for:
1. Reassurance that the offence will not happen to them again
2. An explanation as to why they were chosen-many victims are haunted by the sense that they are in some way to blame
3. Putting a face to the crime and asking questions of the offender
4. An opportunity to explain how the crime has affected them
5. An apology and some form of reparation, if appropriate
Marshall and Merry in their work 'Crime and Accountability, London, HMSO, 1990, suggest that 'while mediation can help both parties, victims' interests should take priority.
A strong conviction is expressed that mediation helps parties to a constructive, revealing and influential experience that relieves the pain of victimisation on one side, while it assists self-realisation and behavioural reform on the other, thus both sides of the divide benefits from the process
Suggestively, restorative justice has the capacity to deal successfully with the often blurred distinction between offenders and victims.
Graef suggests that with children in a fight at the playground, for example, it is not always clear who is the offender and who the victim and believes that under such circumstances, a criminal prosecution is not the best way forward
Noting that to err is human, and that we can all be violent and yet vulnerable and remorseful, callous at one moment and insensitive, but then become aware of and regret the damage we have caused, mediation can best address these ambiguities much more successfully in promoting a closure
A classical situation where restorative justice may be helpful, although with calculated safeguards, is in the rather complex situations around domestic violence and child abuse
Often these are not reported because the criminal justice process may be perceived as daunting and making things no better
The collective shame and general experience of bringing such cases to court is so damaging to the victims and the rest of the family that most such abuse is suffered in silence
The reality is that even if they are successful at gaining a conviction, the family is left torn apart, and the victim are often left feeling more guilt than the perpetrator or the offender, sensitive issues which can best be adequately addressed via restorative justice process
JUDICIAL APPREHENSION:
Paradoxically, mediation is somewhat seen by many justice professionals as a soft option for offenders. However, some criminologists think, often offenders find the process much harder than a court appearance, as they dread the real prospects of having to come face to face with their victims and be directly confronted with their antisocial behaviour
For one thing, the mediation process encourages offenders to :
1. Own the responsibility for their deviant behaviour or crime
2. Become more aware of the effect of their crime on thir victim (s)
3. Reassess their future behaviour in the light of this knowledge
4. Apologise and or offer appropriate reparation ( direct/indirectly)
Despite many offenders finding meeting their victims a daunting and challenging experience, research evidence suggests that their attitudes after mediation has always indicated positive outcomes
Besides, reparation and compensation that has been agreed through the mediation process has a much more significant chance of being completed as offenders are more likely to have an insight and develop the understanding of why it is needed
Clearly, many exponents of the restorative justice and mediation process, have come to the conclusion that suggests that these processes should not be judged as a deterrent to future offending, but rather as a more civilised and positive response to the harm caused by criminality, as the offer of mediation improves the impression of the justice system for those caught up in it

INTERNATIONAL PRACTICE:
The New Zealand example:
Research evidence suggests New Zealand as the first jurisdiction to incorporate restorative justice into law in 1989 , and together with Canada has to date taken different approaches to restorative justice from both the US and Britain, by rediscovering ancient practices and using them in their criminal justice systems
New Zealand's Children, Young Persons and Families Act, provides for an intermediate stage between arrest and sentence for serious cases for a Family Group Conferencing , a procedure based on the principles of restorative justice, developed from the ideas for helping families with a young person in danger of going into institutional care and then extended to deal with juvenile offending
Guided by a trained practitioner as the facilitator, a Family Group Conferencing explores those criminogenic factors that may have led to the offending behaviour, and the effects it may have impacted on the victim
With focus on repairing the damage and preventing further risks of reoffending, the Conference seeks to produce a 'SMART' plan ( simple ,measurable ,attainable, realistic and timed ) that targets measures to be undertaken to make good the harm caused and assist the offender to develop a positive and constructive lifestyle
A variation of this conferencing has been developed by Australia and both forms have become integral legislative practice features of the US and British criminal justice systems and some other democratic jurisdictions
The British and European Approaches:
The British Crime and Disorder Act 1998 provides the framework for restorative justice practices and procedures within it's criminal justice delivery system
Reparation Orders have become options for the courts as they offer the opportunity for young offenders to undertake reparative work to the benefit of their victims, or if victims do not want to be involved, to the benefit of the community
There has been a clear surge of interest in restorative justice throughout Europe, with several more counties developing restorative justice legislation incorporating victim/offender mediation alongside their criminal justice systems, much to a greater satisfaction with the process by both the victims and the offenders
Roger Graef sums up the restorative justice debate in this manner, ''Restorative Justice is an idea whose time has come. It means restoring the balance disturbed by crime, and making good the harm caused by those concerned.
It involves victim and offender and unlike the traditional criminal justice system, it includes friends, families and communities. It gives space for victims to explore issues they cannot raise in court, and for offenders to take greater responsibility for their actions- helping to ensure the harm does not happen again
Restorative Justice is not just about face to face mediation. It can encompass other kinds of making good, from reparation and community service to community mediation of local conflicts
Restorative Justice has been embedded in New Zealand for over several decades and has since spread across Canada and Australia as well as becoming an integral feature of the British civil and criminal justice legislation since the late nineties (Ghana's criminal procedure code takes it's origin from the British legal system )
Whilst policy and practice examples exist in some other European and African jurisdictions who value and appreciate democratic governance and appreciate justice as an aspect of fundamental human rights , this sea of change should no longer present an unattainable goal and a luxury to Ghana's criminal justice system and indeed. It's penal policy in this 21st century.
The witer who is the operations director of Omro, an offender management and rehabilitation consultant is also a penal reform advocate. Can be contacted via [email protected]