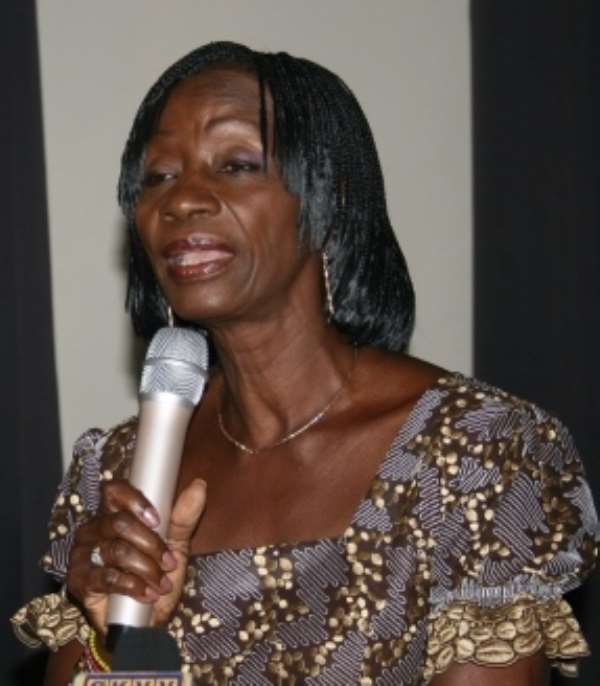 Kumasi, July 29, GNA - The Minister for Environment, Science and Technology, Ms Sherry Ayittey, has appealed to the Metropolitan, Municipal and District Assemblies to strictly enforce the sanitation by-laws to ensure a clean environment.
She said the practice of people discharging liquid waste into the Sea, indiscriminate dumping of plastic wastes and building in waterways are all issues to be tackled seriously.
Ms Ayittey said this when addressing a high level meeting on climate change, environment and disaster in Ghana for Regional Ministers, Metropolitan, Municipal and District Chief Executives, Coordinating Directors, representatives of the Environmental Protection Agency (EPA) and the UNDP from Ashanti and Brong Ahafo Regions at the Golden Tulip Hotel in Kumasi.
The meeting provided the opportunity for the key partners and stakeholders among others, to share ideas on the long-term planning strategies that are aimed at preventing or minimizing the negative impact of climate change and disasters.
She said there is the need for them and all other stakeholders to sit up and address the challenges that climate change poses to us as people.
The nation faces enormous future threats if stakeholders sit down unconcerned adding that "the threat that climate change poses to food security has direct consequences on social cohesion of our country".
She said the effect of climate change and disaster are likely to increase the existing social and spatial distribution of risk as the poor and rural communities would be the worst affected.
Ms Ayittey said there was the need for them to work collectively to strengthen the adaptive capacities of the constituents, communities and the nation.
She said one way of achieving this was to mainstream climate change issues into the development planning and budgeting processes.
The Ashanti Regional Minister, Dr Kwaku Agyeman-Mensah, said social and economic implications of natural disasters as a result of climate change are felt all over the world and it is therefore imperative that such issues are not allowed to fall solely in the domain of the environment but also on other sectors that seemingly are not environmental in nature.
He said the meeting demonstrates government's determination to stem the tide of degradation of the environment which invariably leads to climate change.
The Regional Minister not only asked them to be well informed in some of the contemporary skills in the fight against climate change but also join hands with the development partners to reduce the incidence of the negative factors.
GNA