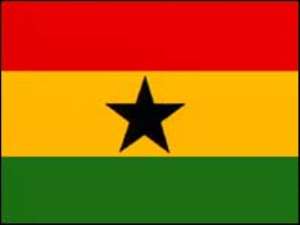 After the World War II, the world was confronted with seeking justice of crime against humanity, including annihilation of the Jews, came to be known as the Holocaust. The International Military Tribunal was set up right after the fall of Nazi regime. This led to the prosecution of Julius Streicher, the publisher of anti-Semitic German weekly Der Stürmer. Streicher was convicted with crimes against humanity with incitement to mass murder. From there on, incitement to murder and extermination was considered a form of persecution on political and racial grounds, punishable as a crime against humanity.
What is crime?
The United Nations General Assembly in 1948 adopted the "Convention on the Prevention and Punishment of the Crime of Genocide" and declares that "direct and public incitement to commit genocide" is a crime. Incitement to genocide must also be proven to be "direct," meaning that both the speaker and the listener understand the speech to be a call to action. Lawyers therefore don't necessary have to prove if the crime to have been committed. Ideologically "incitement" means encouraging or persuading another to commit an offense by way of communication, such as employing broadcasts, publications, drawings, images, or speeches. It is universal under international law if the utterance to a number of individuals in a public place or to members of a population at large by such means as the mass media. It is intent of the speaker that matters, not the effectiveness of the speech in causing criminal action. This distinction helps to make the law preventative, rather than reactive.
Recent genocidal actions!!!!
The recent genocide in Rwanda where Hutu majority used machetes, guns and other weapons to kill 800,000 Tutsi minorities came through Hassan Ngeze's "Kangura" tabloid who described Tutsi as inyenzi (cockroaches). Ferdinand Nahimana and Jean-Bosco Barayagwiza, owners of a radio station called Radio Télévision Libre des Milles Collines direct and indirect incited murder. In handing down the verdict against Ngeze, Nahimana, and Barayagwiza, it was declared that: "Without a firearm, machete or any physical weapon, you caused the deaths of thousands of innocent civilians." The judges further noted: "This case raises important principles concerning the role of the media, which have not been addressed at the level of international criminal justice since Nuremberg. The power of the media to create and destroy fundamental human values comes with great responsibility. Those who control the media are accountable for its consequences."
"ALL-DIE-BE-DIE" by Ghana's NPP Flag bearer,.
It will be recall that in early 2011, Nana Addo Danquah Akufo-Addo in his vow to be the next Ghana's president on 7 December 2012 vehemently infamously declared that the election is "All-Die-Be-Die". Addressing party executives in Koforidua, the capital of Eastern Region of Ghana declared that NPP will not be intimidated by the ruling party, NDC, of which his predecessor failed to fight boot for boot. Nana Akufo-Addo provocatively repeated his call "All-Die-Be-Die" incitement the next day.
'All die be die' is a statement that translates to 'every death is death', implying that each person is going to die and that the cause of death does not matter much. The phrase was used by a sixteen year old sex worker who, when asked why she was in commercial sex in spite of the spread of HIV, said that she needed to survive and that she could die from anything, including AIDS (see 'All die be die': Obstacles to change in the face of HIV infection in Ghana: Kofi Awusabo-Asare, Albert M. Abane, Delali M. Badasu and John K. Anarfi).
The NPP defends that Nana Akufo-Addo's "All die be die" is enshrined in Ghana's national anthem: "...bold to defend forever the cause of freedom and the cause of right". Their argument was that NPP supporters were intimidated and harassed in by-elections where the national police stood unconcerned instead of preventing such acts.
On BBC Hardtalk on 6 March 2012 watched by millions of people across the world, Nana Akufo-Addo defended his "All-Die-Be-Die" mantra as usual rhetorical political speech rather than inflammatory. Even though his incitement has been condemned by the Ghanaian clergy and across the world, Nana Akufo-Addo takes his defence of the mantra to Wa, the capital of Upper West Region and in Ashanti-Mampong where he roamed this provocative message down the throats of the clergy.
In his earlier ethnocentric statement he said "Yen Akanfo" (meaning "we the Akans" ) referring mostly to ethnic groups: Asante, Akuapem, Akyem, Fante, Kwahu, Wassa and Brong, which make up about 52% of Ghana's population. This ethnic cleansing incitement brings the country to her kneels as to what the "Akanfo" have done for Ghana. After all, the man, Dr Kwame Nkrumah, who fought for Ghana's independence is non-Akan from Nzema. Similarly, the father of Nana Akufo-Addo, Edward Akuffo-Addo, erstwhile ceremonial president of Ghana (1969-1972) was born and bred in Dodowa, in Krobo district and had his education in Accra, capital of Ghana, all non-Akan area. Interestingly, Nana Akufo-Addo was also born and bred in Accra, the Ga region and cannot even speak the Akan language properly. Despite Nana Akufo-Addo tribalistic utterance, he went further to choose his running mate from Wale Wale tribe in the Northern Region, a typical non-Akan tribe.
I Declare War: Extermination of Gas and Ewes!!!
Like the conviction of journalists and politicians for their incitement of extermination of Tutsi and also sentencing the Prime Minister Jean Kambanda to life imprisonment, the criminal tribunal concluded that although they did not partake in genocidal acts, their incendiary speeches were precedence to Nazi propaganda publications. This can be equated to recent Kennedy Agyapong, a member of parliament for Assin North in Central Region radio incitement to exterminate the Gas and Ewes in Ashanti Region with machete. Kennedy Agyapong's infamous provocative statement on his own radio station, Oman FM, was his expression of grief when NPP supporters in Odododiodoo constituency in Greater Accra Region, according him were subjected to beatings and harassment by NDC supporters while the state police stood idle. Kennedy Agyapong has since been charged with treason and genocide but he is a free man boasting of government's inactive to prosecute him.
The NPP has since defended Kennedy Agyapong's war declaration albeit numerous condemnation by the clergy and all concerned citizens as warmongering. The NPP presidential aspirant on tour in the Volta Region where the Ewes come from was silence on Kennedy Agyapong's war declaration. He rather told the chiefs and elders of the Ewe tribe that his comment on that will prejudice the case which is pending at the court. Silence is not a moral option when Ghanaian people are threatened with genocide, especially when Sub-Sahara Africa has is susceptible to civil wars since independence from 1960s.
Incitement to genocide in international law
Crime of incitement remains firmly in place on the international legal stage according to US Holocaust Memorial Museum. In 1998, an incitement provision was included in Article 25(3)(e) of the Rome Statute of the International Criminal Court (in conjunction with Article 6—Genocide). And on November 28, 2008, after seven years of negotiations, the European Union adopted a Framework Decision on combating racism and xenophobia. The document's principal contribution is the EU-wide prohibition of public incitement and hatred against persons of a different race, color, religion, or national or ethnic origin, punishable by a prison sentence of one to three years. This document also prohibits public approval, denial, or gross trivialization of international crimes, notably genocide, and is an outgrowth of pre-existing European laws prohibiting Holocaust denial.
The Genocide Convention's Article III (c) has recently been invoked in the spirit of genocide prevention. On October 26, 2005, Iranian president Mahmoud Ahmadinejad at the "World Without Zionism" conference in Tehran, called for the State of Israel to be "wiped off the map." Ahmadinejad has continued to make public speeches either directly or indirectly calling for Israel's destruction. In 2006, Israel has proposed to charge Ahmadinejad with direct and public incitement to genocide before the International Criminal Court. In a similar mode, a parliamentarian and former Canadian Minister of Justice has also argued that the Iranian president is guilty of state-sanctioned incitement to genocide, incitement that is both "direct and public" as defined in the Genocide Convention. Additionally, in June 2007, the US House of Representatives passed a resolution calling upon the United Nations Security Council to charge Ahmadinejad with violating the Genocide Convention by his repeated calls for Israel to be annihilated. Government officials in the United Kingdom and Australia have adopted similar stances to that of the Americans.
Conclusion
The UN Genocide Convention outlaws not only acts of genocide but "incitement" to genocide, an egregious offense whether or not genocide has yet occurred. The convention's goal, of course, is to prevent genocide before it takes place. Tragically, warnings of impending atrocities in Rwanda were ignored by the international community. As a result, 800,000 innocent civilians were slaughtered in a genocide that could have been prevented.
Those who incite genocide, and those who defend them, often invoke the freedom of speech. But no free-speech law condones threats of mass murder. The Nuremberg tribunal convicted and executed Nazi newspaper publisher Julius Streicher for inciting the murder of Jews, even though he didn't commit murders directly. Not long ago the former Liberian president, Charles Taylor, was sentenced to 50 years imprisonment for inciting civil war in neighbouring country, Sierra Leone. Even though he did not directly instructed the genocide of more than 500,000 innocent people, the ICC declared that he aided and abetted the killings. At the moment the world is looking for Joseph Kony for crime against humanity.
The question remains, should the world fold its arms until civil war erupt in Ghana before pointing fingers? Ghana has been a role model for Africa in her peacefulness and hospitability. Should such a country and her good people suffer because of the greediness of Nana Akufo-Addo, whose anxiety is to be the president by hook or crooks? If civil war erupts in Ghana, it is rather the same poor people he wants to rule who will be left to suffer the consequences. The reason is, Nana Akufo-Addo, Kennedy Agyapong and the likes will be the very first family who will run away and leave their supporters behind.
By Lewis Kwame Addo
Amsterdam