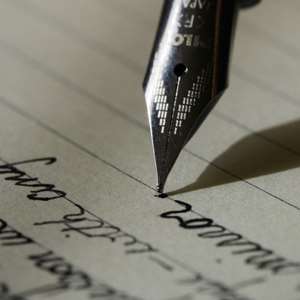 "Good name is better than riches" so the good old book, the Bible, says. Subsequently, I am obliged to rush out this article to help set the record straight.

I published an article on Ghanaweb on Tuesday 23rd August 2011 captioned, "Kumawuman Citizens are reminded of their Duties" In this, said article, I appealed for funds from the Kumawuman citizens in the Diaspora. The fund was meant for hiring the services of lawyers to take on Kumawuhemaa and her Krontrihene for abusing their positions, thus, enriching themselves illegally. These mentioned persons are very unreasonably disposing of the lands and other properties belonging to Kumawuman at rapidity contrary to the norms and traditions of Kumawuman.

I published a follow-up write-up on Thursday 15th September 2011 titled, "Kumawuman remembers her heroes and heroines" In paragraph three of the said article; I mentioned those that had contributed towards the appeal for funds made on 23rd August 2011. I mentioned Elizabeth Forson and Supper but withheld the name of the woman in Canada on her request. I made known how much each paid or pledged to pay.


The woman in Canada who does not want her name mentioned for obvious reasons, actually ended up not honouring her pledge of GHC50. She made me understand that she was going to ask her sister in Ghana to pay on her behalf since she had money with the sister. In the end, she informed me of her inability to pay any money as initially promised although I had already published her name as one of the contributors.

There had been rumours that only came to my attention today, Saturday 10th March 2012 that the woman in Canada did pay towards the appeal. The rumours go further to allege that the person to whom the money was given failed to take it to the committee set up to oversee that Kumawuhemaa and Kontrihene are legally stopped in their evil tracks. Did the person receiving the GHC50 squander the money on drinks? The rumours do allege but in fact, the money was never paid. I advise my readers to take the rumours with a pinch of salt. I will have mentioned the name of the woman were she not that close to Kumawuhemaa.

Some people who for personal reasons refused to participate in that glorious appeal are probably those barking louder. What an outrageously malicious slander that is. The named two persons and I are those that contributed towards the appeal out of the thousands of Kumawuman citizens in the Diaspora.

The fight to liberate Kumawuman from the corruption and usurpation of power by the Kumawuhemaa continues unabated.
John Fosu