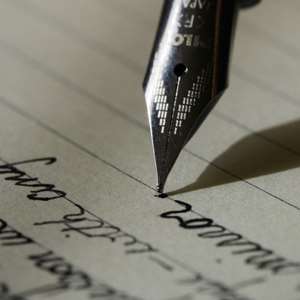 Every passing day comes along with their peculiar blessings and problems. Mysteriously, Kumawuman has most of these days coming very problematical. One may then ask, "Why is Kumawuman that jinxed?" The answer, in my estimation, is not farfetched. I am going to be very brief with this article; just pulling the points by hitting the nail squarely in the head rather than on the side of the drum.

Whoever is able to solve the following enigma will one day be recognised by Kumawuman and probably have Kumawuman citizenship bestowed upon him or her. It is a true ongoing issue that baffles many including John Fosu, the outspoken critic of the absurdities in perpetration by the Kumawuhemaa and her lieutenant, the Kumawu Kontrihene.

Kumawuhemaa has concluded all necessary arrangements to sell a vast portion of the Kumawu Afram Plains lands to a South African Company called African Plantation for Sustainable Development Ghana Limited – Accra. Nana Akuoko Sarpong, the chief of Agogo, is on record to selling the same piece of land earmarked for sale to the mentioned South African company to another company called Ben Kufuor Company Ltd. Do you detect a type of Nigerian but completely a Ghanaian version of "419" fraud taking place here?


In an attempt to ensure a bit of sanity, which though is a complete charlatanry, Asantehene has stepped in, ordered the surveying of the land, and decided to share it among Kumawu, Kwamang and Agogo. Asantehene is of the view to negotiating with the three chiefs or the representatives of the three townships to accept amicable settlement where each traditional area accepts a portion of the land and do whatever they want with it.

The question all reasonable Kumawuman citizens are asking is why is Kumawumahemaa that greedy to cause every Dick, Tom, and Harry to exploit Kumawuman adversely? They see the vacuum created by the demise of Barimah Asumadu Sakyi II as a window of opportunity to avail themselves of to plundering Kumawuman.

To guide you to solving the enigma, remember that Kumawuhemaa once decided to sell same land, 450,000 hectares to a foreign company over two years ago. Asantehene also planned to sell Kumawuman lands in the Afram Plains to some Zimbabwean White farmers about three years ago. Kwamanghene has been selling not only lands that belong to Kumawuman but also felling timber or lumbering thousands of acres and pocketing the accruing money.

Why does Asantehene want to preside over the sharing of the land but not bothering about ensuring he speeds up the process of installing a new Kumawuhene? Why has Asantehene failed for all these years to ask Kumawuhemaa to respond to the oath so invoked on her?
With the clues given above, a serious person will be able to solve the enigma. The enigma is "why are people scrambling for Kumawuman lands and how can they be faulted?"

Someone has just phoned to inform me of the death of a citizen of Kumawu resident near Vicenza in Italy. I understand she was one Mary Tanoah, the younger sister of one Auntie Yaa Saah, the wife of one Op. Adusei, the former NPP Chairman for the Kumawu District or Kumawu Constituency. Loved ones and sympathisers will bury her remains on Saturday 10 March 2012 in Italy. I am flying to Switzerland to drink from the overflowing fountain of wisdom of my history mentor. I should have made a stopover, attend the funeral and then continue with my journey but I will not for obvious reasons. I want whomever the woman is to be buried in peace without my presence disturbing her funeral, as many may want to catch a glimpse of John Fosu, the defender of the defenceless. I pray Kumawuman citizens in Italy and elsewhere attend her funeral in their numbers. She completed Kumawu Presbyterian elementary school in 1975 I have been informed. May her soul rest in perfect peace. May she report to the departed souls how Kumawuhemaa and Kumawu Kontrihene have hijacked Kumawuman for all the bad reasons?

John Fosu