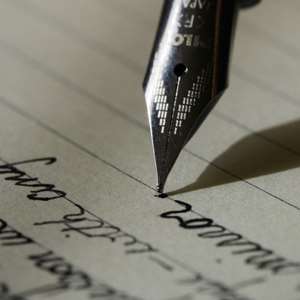 By Ikechukwu Enyiagu, [email protected]

"It's all about unity – unifying the world!" From every corner you can always hear men speak in defense of football. Whether you call it football or soccer, it's the same thing with the same mission – driven by the same spirit. When you come into a crowd of soccer-lovers, you would be deafened by their passion, will-power, and selflessness as they joyfully sacrifice to the "god of soccer." Many in the world see it as a unifying agent - a tool for global peace. Governments have even created budgetary allocations for it in the hope of unifying the youths and creating peace. From Africa to USA, from Europe to Asia, and from Australia to Middle East, the story is the same: soccer is the game that unites. And so, the youths are encouraged by parents, spiritual and political leaders to get in line. Not in religious, school, nor in family life have men been injected with the spirit and passion which drives soccer-lovers. It creates a passion which even the Spirit of true joy does not give. This spirit is the very one which drives pagans into orgy-filled sacrifices; it's the same spirit which led King Solomon away by the hand of the woman of Sheba. But supposing that we consider the truth of the spirit behind soccer, shall we reconsider where our attentions should be paramount? Knowledge sets a man free, except that man who enslaves others: he will never know. One thing is sure: everything driven by passion is driven by a spirit; so, what is the spirit behind soccer?
There is a family of three boys: each of them is an ardent fan to each of the three soccer clubs respectively. While one supports Manchester United, the second one takes oath in the name of Chelsea, while the third pledges his life to Arsenal. Some simply have more than one club to bet on since their individual clubs do not play at every match. Soccer, the so-called "agent of unity" has started: it is Man-U versus Chelsea. And a bet is set between two of the brothers: the club that wins will determine who repossesses the other's car. Eventually a club wins. But the fan who stands to lose refuses the verdict claiming the referee's partiality as a cause for "his defeat." Then issued a heated argument and, in the process, the one who lost, in the passion of losing, stabbed his brother to death with a bottle of gin from which they had, hitherto, been sipping in anticipation. In one other incident of the passion released on football-lovers by the spirit of soccer, a man in Nigeria must beat the power traffic so as to watch a match to its final scores. Knowing how the foundation of Nigeria has been laid and chocked with corruption, electricity became the epileptic messenger of extortion: you would be forced to pay monthly for what you did not use. As a result, citizens in different cities of the federation learnt how to play along: if power goes off in the line which extends electricity to them, they would simply slip through the chaos of every-day Nigeria and climb an electric pole to transfer connection to another line. Nigeria, it should be noted, runs electricity on naked cables – even through streets and markets. As this man's club was playing but losing, he was impatient to know the outcome. But, zzzp! The power went off. So, in his effort to beat time and get connected to his television, he forgot that man's body is an excellent conductor of electricity which, when connected, becomes a dark wire of deaths. He was instantly electrocuted. It's usually said that religious is the opium of the people, then opium, the religion of the people; while religion has been made to keep people asleep and while people sleep on others when the name of God is mentioned, soccer keeps others through vigils and wakefulness. In Ojo, Lagos, Nigeria, a priest is known to be an ardent fan of Man-U, while the chaplain is an Arsenal fan. The spirit of soccer, not the spirit of the church, it was learnt, has made them enemies in one alter. Unbelievably, it got to a state where alter-boys who are in opposing teams do not attract the mercies of the "man of God." Pastors shift church meetings to times when they will not conflict with the times set by FIFA for any match even when everyone knows that Football times are not steady. Such is the creeping and crippling schemes of the Antichrist even to the church. But the gate of hell shall not prevail over the true church.
In many parts of the world, we have heard of the "good works" of the spirit of soccer. While he claims to have come to bring peace, what he has actually come for is to tear the world apart into small, opposing, and uncontrollable units…before he presents his agenda of peace for the world. He has come to kill, steal and destroy. He will use anything to divide before presenting his "peace plan:" he will use religion, race, class and gender to position himself. He is the Antichrist. His aim is not to unite for good but to make slaves of people whom God died for. He is that very man who rejected God's authority, but now is desperately seeking to maintain rule over nations. And he already has willing hands amongst country, economic, education and religious leaders. Many marriages have fallen to his whims and the youths are next in line; but he will not have the final say because God has set time for his judgment. What we have seen in Egypt's football is a little to what he intends to do because, when animosity grows in soccer, you will find several enemies who share common blood – tearing each other apart. It should not be forgotten that, while men (and women – these days) are busy grappling with each other's throat, the very people who reap the benefits of this "chaotic unity" are the modern-day slave masters. In the olden days, in the days of the Roman Empire, it was a game of kill or be killed. Today soccer promises more crowds and much fun – "for peaceful purposes." However, men should ask themselves: where is my passion for soccer coming from, why do I feel alive when soccer is mentioned than when I am with my family or even in the house of God, and why do I have to hate my brother simply because we support opposing teams? The answer is simply this: the spirit of the Antichrist is gradually forming his government. He claims to bring peace but, when men are cut off by his tricks, war is all that is left to see.
It is important for the people of the world to set their priorities right. It's time to ask ourselves the ultimate question: in all these, what do we truly want? I will answer that for us all: Peace is the eternal food of man's soul. Where there is peace, there is joy and happiness. Jesus has brought the peace which surpasses all understanding; He gave man the peace which the world and satan cannot give. What is required of all is to, with a repentant heart and in a resigned way, call on Him as the legitimate and only one who has redeemed mankind from death and hell, for salvation. What is required of us is to acknowledge Him as the Lord and Savior of the universe, and to willingly, consciously and committedly invite Him to come into our hearts and lives to dwell for eternity. That is where true peace is and He is the only true God of unity. He has sent His Spirit to the world to reconcile those who believe back to God. That is the spirit the world needs today – not the demon of soccer: the Holy Ghost. Today, make your choice; but be sure that every knee must bow and every tongue must confess that Jesus Christ is the Lord to the glory of God the father. Amen.