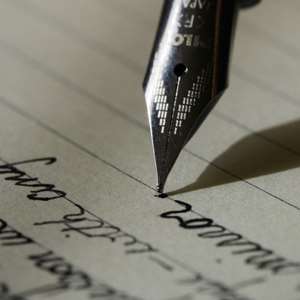 Kumawuhemaa became a cynosure and an object of laughter during the 7th day funeral celebrations of the death of Mr Kofi Dadzie, a Kumawu Ankaase royal. Kofi yielded up the ghost immediately Ronnie, another Ankaase royal, intentionally or otherwise, crashed his car into a group of people outside a pub among whom was Mr Dadzie, on Thursday, 3rd November 2011. Mr Dadzie's younger sibling, Nana Akua, alleges that Kumawuhemaa is spiritually culpable for the sufferings and the death of her beloved brother.
She was more determined than never before to deal Kumawuhemaa a bitter lesson, she, Kumawuhemaa, will never forget for the rest of her tortuous life on earth. She let descend an avalanche of insults on her without ceasing. She would neither take a breath, nor swallow saliva but continuously spewed out insults at Kumawuhemaa. From observers' point of view, as Nana Akua's tongue was wagging in the mouth churning out insults, her finger was also wagging at the nose of Kumawuhemaa. That was how bad the situation was.
I am only interested in the fact that Kumawuhemaa upon all her bravado froze out completely. She quickly jumped into her car and drove off to Accra after some Good Samaritans had intervened to save her from looming physical assault at the hands of Nana Akua. I am baffled at the sight of Kumawuhemaa (alias Lady Tyson) cringing and whining for help like a trapped sow when Nana Akua was having a go at her. So does Kumawuhemaa fear those that can insult far worse than she does? Is she not the one who is fond of insulting and accosting even men and those far older than she is? Truly, every Frenchman has their Waterloo. Therefore, Kumawuhemaa after all is afraid of something or someone. I thought she was invincible but now I am convinced of her vulnerability for the fact of her running away from Kumawu like a frightened dog with its tail tucked in-between its legs.
It is very true as contained in the lyrics of one of Nana Ampadu's songs entitled "Obiara wo nnia otumi no" The fowl swallows the corn and the hawk catches the fowl. The hunter kills the hawk and the snake kills the hunter. The stick kills the snake and fire consumes the stick. The rain quenches fire and the Sun evaporates the rain. Similarly, the tiny crab can kill the mighty elephant. No wonder that upon all the bad-mouthing Kumawuhemaa is noted for; a younger Ankaase family member has chased her out of Kumawu simply by the words coming out of her mouth. Truly, "Kumawuhemaa wo nnia otumi no na Nana Akua na etumi no"
Kumawuhemaa once beat up her ex-husband in Canada. The husband could stand neither the velocity nor the ferocity of her punches so he escaped into the streets bare-footed though it was a biting winter evening. The police took him home, and then ordered Kumawuhemaa out of the house. She also beat up one Kwame Adu black-and-blue in Kumawu palace, tearing up his T-shirt in front of many observers. She earned the name Lady Tyson when she beat and subdued Kwame Adu who had refused her request to play music at the 7th day funeral celebrations for the late Barimah Asumadu Sakyi II, the paramount chief of Kumawuman.
After escaping to her safe Haven, Accra, the information reaching Kumawu indicates that the queen is bad-mouthing Nana Akua. As Ghanaians normally say about women or girls who are aggressive and unforgiving, "she may be a witch", so is Kumawuhemaa alleging about the woman who has compelled her to flee Kumawu. Nana Akua is never a witch but the pain at the loss of her brother has given her that extra energy to have a go at Kumawuhemaa, the suspect of her brother's death.
If Nana Akua could single-handedly by her actions chase Kumawuhemaa out of Kumawu, what are the entire people of Kumawuman doing? The queen by her selfishness, myopic actions caused Kumawuman irreparable damages – social, financial and ecological.
Kumawuhemaa has been saying from the comfort of her Accra mansion that she will not attend Kofi Dadzie's funeral because of Nana Akua. She goes on to say Nana Akua is secretly employed by some people to engage her in public fight so as to get her dethroned accused of fighting in public. Did she not beat up Kwame Adu in public and later pacified him with some of his late husband, Mr. Adomako's cloths? Professional or amateur boxing is for public view and entertaining. Lady Tyson before the big fight has thrown in the towel. It will have been a fight between a professional boxer Lady Tyson and a grieving amateur boxer. For the fact that Nana Akua has been able to cause Kumawuhemaa to flee, I will nominate her for the title, " Lady Thousand" to fill the vacuum created by the death of Kofi Sarpong, the renowned "Thousand"
Will Asantehene, Otumfuo Osei Tutu II, now step in to save his girlfriend, Kumawuhemaa, from imminent whacking by her own family member? He should, for the sake of friendship or co-habitation which is not all about having sexual intercourse but also scratching each other's back as and when the need arise. As he is cunningly helping her to cling to the Kumawu Kodua Stool, so does Kumawuman expect him to intervene to save her from the pugilistic hands of Nana Akua. Will Asantehene do it without incurring the wrath of the already fuming Nana Akua?
More grease to the elbows of Nana Akua. I extend my condolences to her and the entire bereaved family. I share your pain at this difficulty and sorrowful moment in your lives. Nobody can fill the vacuum created in your hearts by the death of your beloved brother, husband and family member, Mr. Kofi Dadzie. That much I know. May his soul rest in peace.
John Fosu