Akyena Brentuo: STX deal will happen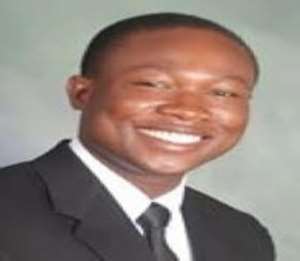 A member of the Communications team of the ruling National Democratic Congress (NDC) Benjamin Akyena Brentuo has assured Ghanaians of government's commitment to ensure that the STX housing project comes into fruition.
He said the fact that the STX housing project has delayed does not invalidate the original plan by government to provide affordable houses for Ghanaians.
The STX housing project was approved by Parliament last year despite objections raised by the opposition New Patriotic Party (NPP) about the inconsistencies in the agreement.
A total of 200,000 housing units is to be constructed over a five year period with an initial construction of 30, 000 housing units for the country's security services.
However, the controversial STX deal seems to be in a limbo since the major partners, STX Engineering and Construction Ltd. led by Mr B.K. Asamoah and their foreign counterparts, STX Korea suspect each other of foul play.
The Korean partners have broken away from the local company, STX Engineering and Construction to form a new company STX E&C Ghana Ltd casting doubts in the minds of Ghanaians on whether the government can fulfill its promise.
Akyena Brentuo on Asempa FM's Ekosii Sen programme Monday, allayed the fears of most Ghanaians especially members of the NDC who think the STX deal could become an albatross around the neck of the Mills-led administration.
He said the Mills-led government is very mindful of the success it would chalk if they are able to execute this social intervention project to provide affordable housing to Ghanaians especially for the security agencies hence would ensure its completion.
The NDC communications team member said as a social democratic party, the Mills-led government find it very disheartening that such an initiative is nearing collapse.
He took a swipe at the NPP for being saboteurs who are working rigorously to ensure that the STX deal is abrogated.
Akyena Brentuo stated that NPP with the habit of vindictiveness are happy just because the STX housing project has stalled.
But, Kofi Dokyi Apeatu-Ampaw, NPP panelist on the programme challenged Akyena Brentuo to provide substantial evidence which suggested that the opposition party was against the STX deal.
According to Kofi 1234 as he is popularly called, all that the NPP sought to do was to ensure that the government did due diligence before the deal is signed.
He reiterated NPP's position of being in support of government plans to improve the housing deficit in the country and to provide decent accommodation to the security services.
Meanwhile, the Parliamentary select Committee on Works and Housing is scheduled to meet on Tuesday August 23, to discuss the crisis over the project and to propose ways of curtailing ownership squabbles over the deal.

Story by Adwoa Gyasiwaa/Myjoyonline.com/Ghana