NDC MP: Abrogate STX deal now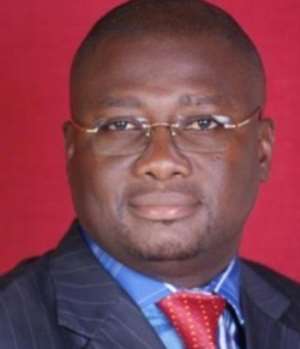 A senior member of the ruling National Democracy Congress (NDC) has broken ranks with his party over the Mills administration's handling of the conflict-ridden STX Housing deal.
Fearing the Mills government could end up being badly embarrassed by the growing boardroom crisis at STX Engineering and Construction Limited Ghana, Adenta Member of Parliament, Kojo Adu Asare, has called for the immediate abrogation of the $1.5 billion deal.
According to the Hon. Asare, he was speaking for a large, silent majority of NDC members who feared the STX deal could become the ruling party's Achilles's heel, especially in the run up to the 2012 presidential and parliamentary elections.
This is the first time a senior member of the ruling party has publicly called for the STX deal to be abrogated, echoing similar calls by the opposition NPP.
The controversial deal was passed by Parliament last year, despite a storm of opposition outrage and warnings the STX partners were out to take Ghana for a ride.
Early this year, President John Mills cut the sod for work to begin work on the construction of the 30,000 Housing units promised by the Koreans.
More than a year after Parliament passed the agreement, not a single cement block has been laid in the ground.
Instead, the partners have been fighting a crippling boardroom battle, that many analysts fear could derail the $1.5 billion project.
Adenta MP, Hon Adu Asare, told Citi News Reporter Richard Sky that the time has come for President John Mills to entirely abrogate the deal and save his government and Ghanaians further embarrassment.
Citi News gathers that the Parliamentary select Committee on Works and Housing is scheduled to meet on Tuesday August 23, to discuss the crisis over the project and to propose ways of curtailing ownership squabbles over the deal.
Source: Citifmonline