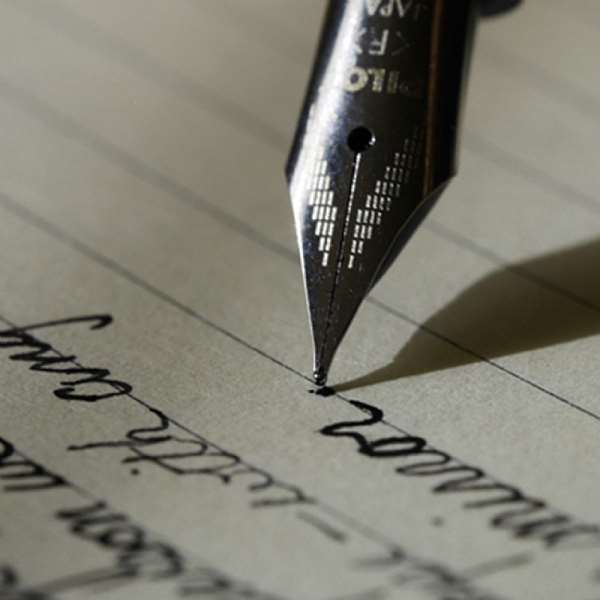 INTRODUCTION.
Undoubtedly, the eighteenth century marked the beginning of the response to then criminology theories, resulting into the concept of imprisonment as a form of punishment for offenders or those who fall foul of the law.
Significantly, the main rationale of imprisonment was to make prisoners repay their debt to society and offer them the space and opportunity to reflect on their misdeeds or anti-social behaviour.
Protecting the public:
It is within this context that it can be said that the legitimate purpose of prison is to reform and rehabilitate those who have committed an offence and who are considered to pose significant dangerous harm and risk to society, to assist them to lead a law abiding and self supporting life upon release.
The problem with imprisonment:
in Ghana however, our current criminal justice policy focuses much more on punitive or retributive or punishment fits the crime, rather than on a rehabilitative approach, which has the potential to assist and promote the reintegration of the offender back into community life.
Ghana's current penal policy is detrimental to the future well-being of these individuals who commit crime(s), their families and the entire community.
There are several reasons why greater use of imprisonment is not a desirable direction in which our policy and practice should continue to be moving.
In societies that do not use the death penalty, imprisonment is the most punitive and coercive sanction that the state imposes on its citizens.
In democracies which value freedom and humanity, there is a strong case for using non-coercive, less formal and more positive approaches wherever possible and appropriate
Little or no community sentences and too long prison sentences have consequences which are doubly destructive of the needs of offenders and their communities
Although it may be said that prison has an important role to play in protecting the community against the most dangerous offenders and in punishing the most serious crime, research evidence indicates the many disadvantages of over using imprisonment
Prison can harm the chances of prisoners to make amends and fulfill their potentials as citizens
By definition, prison limits the opportunities for prisoners to contribute to civil society and democratic life
Most people leave prison no better equipped to fit into society than when they entered it and indeed they leave a good deal worse off
Properly designed community measures or early intervention are the most cost effective route to prevention than imprisonment
Furthermore, imprisonment may cause major problems for the prison service in accommodating prisoners in a decent and dignified way  
Overcrowding can be seen as the cancer of the prison system as in Ghana , and can lead to inevitable diminution of the regimes and activities, if any are available or should be available to prisoners in the prison establishments.
It would be in theory possible to build enough prison places to cope with rising demand, although no country has succeeded in doing so.
Thus at fiscal level, prison is expensive and at moral level, rising prison population can also represent 'injustice' for those prisoners to whom prison is not strictly necessary.
The frightening overcrowding or over population of our prisons and its characteristic implications are a growing and frightening concern for most well meaning citizens of this country, irrespective of their political partisanship.
The overcrowding of our prison constitutes a significant challenging problem that confronts our justice system, a phenomenon which clearly undermines the United Nations Standards Minimum Rules for the treatment of prisoners, a phenomenon which presents as the result or the direct negative effect of our criminal justice policy which over uses imprisonment and pre-trial detention.
A new dawn:
It is in response to this negative trend that the offender management and rehabilitation organization (OMRO), a registered Ghanaian non-governmental organization, with the aim of '' promoting a safer community'', was formed and inaugurated in October 2007, with this author an offender management and rehabilitation consultant as the Operations Director.
OMRO desires to, provide the relevant and appropriate professional practice framework within which the challenges of Ghana's criminal justice system can be adequately addressed, and bring it within the United Nations International Standards, with close collaboration and partnership working with the ministry of justice and indeed all stakeholders within our criminal justice system
The objectives of Omro:

To confront and challenge offenders with the consequences of their offending behaviour
Encourage community reparation and direct reparation towards the victims of crime, by developing and managing mediation process
Promote the care and rehabilitation of offenders
Develop and manage such intervention programmes that address the criminogenic factors culminating into criminal behaviour, undertake early intervention strategies and initiatives, prevent criminal and anti-social lifestyle, protect the public, and reduce the risks of re-offending and recidivism.
Omro
holds the belief that the ongoing frightening overcrowding of Ghana's prison estates is grossly undermining the ability of the already under-equipped prison system in meeting the basic needs of prisoners, such as health care, food and accommodation
It is our position that this phenomenon comprises the provision of appropriate and relevant rehabilitation programmes, educational/skills training and recreational activities within our prison establishment
Research evidence is indicative that for non-violent and first time offenders, the rehabilitative effects of short prison terms are minimized and significant, yet the cost of imprisonment to the Government, to prisoners themselves and their families are great.
Alternative Approach:
AT omro, we believe that the time has come for practitioners in the criminal justice system, voluntary organizations and those concerned with penal policy, to come up with a much needed alternate approach/vision, one which offers a better chance of rehabilitating offenders at much less a financial, social and ethical cost.
A central focus for such an approach must be the provision of high quality community –based programmes which can provide the police, prosecutors, courts, and the prisons with effective options for responding to the needs of offenders.
Such a scope can form a key part of a comprehensive approach to offender management and enable people in conflict with the law to make amends for the harm they have caused ,to address their personal, social , and health problems which lie behind their offending to develop the determination and skills they need to lead abiding lifestyles
Omro's professional position is that positive steps need to be taken now to develop the relevant and appropriate penal policy and practice that promote and ensures the community penalties become an integral element of our criminal justice system and that they are used as far as possible to displace prison sentences, as part of a broader and pragmatic strategy of using prison much more sparingly than has been the practice.
It is in this direction that Omro is making a clarion call for the development and establishment of an OFFENDER REPARATION UNIT, as part of a broader OFFENDER MANAGEMENT AND REHABILITATION SERVICE/TEAM ,  to be mandated to undertake the monitoring and enforcement of the community service or community pay back element of a community sentence or order that can make room for local emphasis in the delivery of community sentences, which should seek to engage with more than simply those who commit crimes.
The view is that community panels should be established to consult local people about community sentences and in particular about unpaid work by offenders, as the research evidence suggest that strong local links and local accountability are vital if community sentences are to meet the needs of people who offend and successfully prevents re-offending and provide protection to the public.
Significantly, robust properly resourced community sentences that demonstrably cut re=offending rates will best serve the interest of public protection in the long term, for if faith is placed in community sentencing, then the reduction in the prison numbers will also allow for more productive work to be done in areas such as, education, skills/training for those individuals that must be held in custody.
Clearly, the alternative of an ever rising prison population is simply unsustainable and will do nothing to make the community safer.
Omro's vision and approach is that well structured programmes will raise public protection, bringing down the rate of re-offending and repay the damage done by crime in a way which prison sentences cannot.
Community sentence and community service/community pay back.
The management of offenders on court orders or community disposals in the community traditionally has two levels of service delivery, practice and enforcement
Community sentence:
Community sentence is that element of court disposal which has focus on the supervision of the court order by a trained and  qualified probation officer ,who uses the skills, knowledge and expertise of social work theories and methods of intervention and enforcement to promote the ideals of reducing the risks of re-offending, public protection , restriction of liberty and contribute in no small measure to the rehabilitation, reintegration and resettlement of the offender back  into mainstream community.
Community service/community pay back :
This element of the court order provides the opportunity for the offender to undertake unpaid work in the community as an atonement for the harm caused the victim and indeed the community, and involves a community service officer undertaking an assessment of the suitability of the offender to undertake the order and offering professional advice to the sentencing court
The community service offer has as responsibility to provide the court with the length of the hours to be involved and the nature or type of work to be undertaken and confirm its availability.
It is an aspect of community sentence/disposal , which would normally be available to certain types of offences and for certain types of offenders, thus serious offenders who pose significant risks to public safety will not and never satisfy the criteria for a community service/community pay back.
Thus it is an order aimed at those offenders who would normally attract a short prison sentence and who pose minimum or no risk to public safety
Community service is also designed to offer offenders with the framework within which they can develop and acquire new skills and the opportunity for practical learning in real situations, which can prepare them for employment and for a formal training
Although community service can be imposed as a single disposal on its own it can also be combined with a probation order as a form of specified activity , depending on the level of seriousness of the offence following assessment by the probation officer, who advises the court accordingly.
Enforcement:
Attendance , compliance, commitment and participation is monitored by the community service officer in liaison with a placement supervisor, who feeds back progress of the offender's involvement and compliance to the court either directly or through a probation officer via a court report
Non compliance is quickly followed up with breach proceedings, which can result into the offender being returned to court for breach of the community service order  and may be allowed to continue with the order or re-sentenced on the original offence as well as the breach
The need for community service in Ghana:
Prisons are expensive to maintain for one thing, as public money is spent on feeding thousands of people, house, clothe and care for their basic health needs
Secondly, most of the people in prison are not dangerous criminals ,from whom society expects to be protected, as they are often the poor and disadvantaged who may have committed offences at lower end of the criminal scale such as petty theft, damage to property, misdemeanor
With the imprisonment of such offenders the Government incurs additional expense ,neither the victim nor society is compensated and the prison population grows more congested.
The rationale emerges that by placing such an offender in an environment where he/she can do some useful work on behalf of the community, is a more positive approach to managing the offender in a way that promotes rehabilitation and protects the public from harm caused through the offending behaviour
Research evidence is that a properly implemented and supervised community service is not a soft option by the court , given it combines punishment with changing behaviour and making amends directly to either the victim of the crime or indirectly to the community
Community service actually provides a way in which the non-violent offender can compensate the community for the wrong he/she has done by undertaking a number of hours of work for the public good, as evident by practice in the United Kingdom, Canada, Australia, USA , Niger ,Mali, Bourkina  Faso, and Zimbabwe, the latter which is heldas a show piece in Africa
The Zimbabwe experience thus provides a comprehensive example of the important role community service can play within a criminal justice system, as a credible alternative to custody
Omro believes that whereas people who commit crime within their communities would have to be punished, punishment should go beyond the retribution and punishment fits the crime philosophy.
Indeed punishment should have the capacity to prevent re-offending, protect the public and offer the scope for rehabilitation, reintegration and resettlement of the offender.
Punishment should be seen to provide the opportunity for the offender to develop such relevant and appropriate new skills that can empower him/her to live a meaningful law abiding lifestyle in the community
In this way adopting community sentence approach to criminal justice service delivery in Ghana will no doubt be a true reflection of the UN standard Minimum Rules for Non-Custodial Measures  and Penal Reform Internationals' new agenda  for criminal justice reform globally.