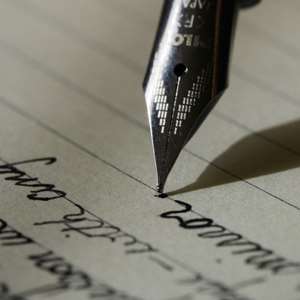 Dr. Dawari George: Truth about the House of Representatives candidate
Written by Odimegwu Onwumere
Dr. Dawari George is the immediate past Commissioner for Energy & Natural Resources, Rivers State. The Akuku-Toru and Asari-Toru LGAs delegates of the Peoples Democratic Party (PDP) made him proud in the primaries at ASALGA Secretariat on Thursday, January 6, 2011, to represent the AKULGA/ASALGA Federal Constituency in the House of Representatives, from 2011 to 2015, after the main elections. Those that know the youthful Dr. George knew that he has been wreathing in joyous mood since his people overwhelmingly supported his ambition. He had long time expressed gratitude to his people and had told his co-contestants, such as Barr. Onimim Jacks, Hon Daddy West, Chief (Barr) Tam Princewill and many others that he would individually relate with them on how to move the constituency forward. This will be after the April elections which, no doubt, he is going to win, because of his antecedents.
Critics of Dr. Dawari George and observers of Rivers State politics were not surprised when they heard that he polled 429 votes, beating his co-contestants who polled 120 votes, 18 votes respectively. However, the election reportedly, was not free from blackmail and mild threats. The DIG DEEP Campaign Organisation for Dr. George, however, preached to the stakeholders for a new dawn.
Dr. George knew his onus when he was Commissioner for Energy & Natural Resources, Rivers State. He followed the due process and re-organized the petroleum products distribution monitoring team, without dissolving the team. Notwithstanding, he did not treat any member found wanting with the kid's glove. He always stressed his zero tolerance for bribery and corruption. He made sure that the team received their arrears of allowances owed them and that adequate logistics were provided to enhance their operations.

Dr. George is a preacher of commitment to work. Anywhere he went, he urged people and the members of the public to put all misunderstandings in the past behind them and work assiduously as a team in order to achieve set goals.
It was this tenacious to work that the Rivers State government said the state possessed a huge gas reserve that would last for over 150 years. This was achieved under Dr. George. He didn't end there. He made plans and developed a master plan for the state, as a result, which will enable the government to utilize gas for both domestic and industrial activities.
His reign as Commissioner introduced a legislation that will enable intervention directly in the oil and gas sector, which will involve moving gas to private homes, offices and industrial complexes. Under him as Commissioner, the government achieved a plan of a gas-to-diesel conversion plant that will enable the state to use gas to power its vehicles.
Dr. George collaborated with foreign investors to build refinery, petrochemical and bitumen plants, to generate employments. According to him in one fora: "We have comparative advantage to open more petrochemical plants in our state, given the existence of such plants. Apart from providing jobs for the skilled and unskilled across the different strata of the economy, of course, you know that this will oil the wheel of the needed development which the current administration has hugely carried out."
No doubt, it could be the mammoth expertise of Dr. George that compelled the Federal Government for an effective emergency management blueprint for the Niger Delta. This was in view of the magnitude of oil exploration and environmental degradation in the region.
Speaking with newsmen once after the inspection of the Masters Energy Tank Farm at Port Harcourt, Dr. George had said: "There is no doubt whatsoever that Masters Energy tank farm can compete with any of its kind anywhere in the world. The size and facilities at the tank farm are so mind blowing that government does not have any choice than to support the facility to achieve its objective."
Bringing his point home, he said that the Rivers State government was interested in the tank farm and that was why he visited to inspect the facilities, to ascertain the extent of work done. A lover of progress, Dr. George told the management of Masters Energy that the Rivers State Government was very happy and proud of them and would do everything possible to encourage them and ensure that the benefits of locating such massive structure in the state are not lost.
When he was Commissioner, every Monday morning the members of the Ministry of Energy & Natural Resources, Rivers State, would gather in his office for prayers for 15 to 30 minutes, and he would be quoting copiously from the Bible. He was always punctual to work.
"There were some things I confronted and I felt were not right: People coming late to work, absenteeism and all that. The prayers have taken care of that, without issuing a query to anyone. Before we agreed to pray, we agreed that we would not come to pray, then go back to do the same thing that people who do not pray do. We will not deceive ourselves. If a commissioner leads prayers and after that he is stealing and engaging in all kinds of things, then we will be deceiving ourselves. Absenteeism, late coming and all types of sharp practices that we came and met here, on the ground, most of them have been taken care of, by our coming together to pray," he had said.
The prayers did miracles!

"There is a strong bond of unity in the ministry, because when we have such communion, it gives them an idea of how the leadership thinks. It gives everyone the idea of how the followership feels. They also lead the devotion and make contributions. With all that, the bond of unity is being strengthened by our prayers."
Dr. George is not a philanderer. Those that have seen his wife attested that he was one of the luckiest men to marry one of the most beautiful women on earth.
"If you see my wife, if you meet with her only once, you will know that any woman who sees my wife will be intimidated, because you will begin to wonder why a man will leave this woman and run after you," he expressed why he is not lascivious.
He advised married men to be very wary of some women under the guise of needing their assistance in one area or another.
"Some will even send religious text messages, if you are not careful, before you know what is happening, your female pastor friend can begin to make all kinds of advances..." he had said.
For him, he likes women as a people and not when it comes to the other way round.
"So far, I have not done it, not because I am morally strong or upright, but because I depend on God and I have covenanted with Him that He will not allow those things to be a distraction to my works. It is one key thing that confronts men in public office and I have worked in different places and seen how it has truncated the destinies of many people and I am conscious of the fact that I must not allow those negative experiences in the lives of other people we have seen, to repeat themselves in my life. God willing, I am marching on," he enthused.
Upon singing praises of his wife, Dr. George said that she was not the one who always made him to return from work so quick but his son.
"...very handsome boy, too. He is one person who can make me close from work and go home straight, instead of going to some other places, because I cherish my family and I cherish the fact that God has blessed me with such a wonderful family. I love my son. He is a very small boy, but he is my friend. It is good to have him around. If not for decency and officialdom, I will prefer to see him around me in the office, which will motivate me to work more."
However, he said that it was not the Holy Spirit first that introduced his wife to him.
"I met her in a family friend's house. She was there on the lady's birthday and served us food. Immediately I saw her, there were no two ways about it; I said this was my wife. I had not talked to her. I did not know anything about her. I did not know if she was married or engaged to somebody, but I was convinced that she was going to be my wife. We met ourselves, we introduced ourselves, there was nothing much. Very unofficial. We met severally in the house of that family friend that I got to know her through. We just became friends. Somehow, along the line, I proposed and she also said when she saw me that day, she knew I was her husband. God does not lie. The Bible says from the mouths of two or three persons, the truth shall be established. So far, we are convinced that we did not make mistakes. It took a long time before I got married. A lot of indecisions, because as someone who is a politician, a youth activist, I mix up a lot and I have so many male and female friends. You know what comes with that kind of thing. There is the confusion in determining who is the right person and who is not the right one. It got to a point when I had to reduce the contacts I had with the opposite sex, especially my female friends."
To him, he would be fulfilled if his son becomes a pastor.
"That is my first calling. If my son becomes a preacher, that will give me great fulfilment, but if God says he should be a politician, why not? Whether a pastor or a politician, you have responsibilities and roles to impart into people. I know that these things are fraught with a lot of danger. There is always the fear and apprehension if the person will be able to stand what will come with the career choice. Since I have been able to stand it by God's power, I believe God will also give him the power to stand it. Many parents mislead their children by thinking that because they went through this or that and the hazards or rigours of a particular calling that their children should not go through that. There is grace that is sufficient for everybody."
No matter that Dr. George has special interest in things of God he declines being a pastor?
"No, I am not a pastor, but I am conscious of the roles of God in the affairs of men. Everything in the physical is taken care of first in the spiritual. If you call me a pastor, you may not be totally wrong. I am a Baptist. There are different processes before you become a pastor, like going to the seminary and all that. In other denominations, you may not need to follow that. For instance, I have gone through several discipleship lessons that could be termed Bible school. I have also risen to head the young men arm of the whole country. I mean the Royal Ambassadors of Nigeria, for males between the age of 10 and above. Young men being prepared to become men. In other denominations, I must be a pastor to occupy that office. In my local church, I am also the music director/minister. I am not a trained pastor per se, but involved in the ministry."
With his activities in the church, Dr. George said that he would decline the appointment a deacon?
"I will not accept it. It will limit me. I believe that the roles I am going to play for God, will be more than the roles deacons play. I intend to go into evangelical ministry, supporting evangelism. I want an outreach programme that will take me around. Even after playing politics, I believe one day, I will go into the ministry full time."
George was born in a family of five children. His father is a Baptist clergy, and his mother is not a pastor, "but more than a pastor," he said. "She is the pastor of the family/home, while my father is the pastor of the church."
Two things his parents never took away from Dr. George and his siblings were imbibing Christian virtues in them and giving them the best education.
"The least educated person in my family has a Master's degree holder," he had said.
When Dr. George was into youth activism, he was the Chairman of the Rivers State chapter of the National Youth Council.
"...that was the height of militancy and cult activities in this state. Combining that kind of sensitive office, with the negative things that were happening around, many people wondered how I was able to survive. There was also security challenge."
Dr. George came out with the best result in secondary school (Government Comprehensive Secondary School, Borokiri, Port Harcourt). Initially at the University of Port Harcourt (UNIPORT), he wanted to read Law, but for two years, he was not reaching the cut-off, in spite of the fact that he had all his papers at a sitting in secondary school.
"I believe that God never wanted me to be a lawyer".
When he was in Class three in secondary school, something was in his spirit that he would have a Ph.D. in Political Science.
"Finally, I found myself reading Political Science, instead of Law. I have Master's in Political Science, specialising in Political Economy, which is called Development Studies and I also have my Ph.D. in Political Science, also in Political Economy/Development Studies, all at the UNIPORT. I have also been involved in some courses and seminars, to beef up my knowledge of some other areas that I am interested in and want knowledge in."
A lover of youth and youth lover, when he was screened, along with other commissioner-nominees at the Rivers State House of Assembly then, the galleries were taken over by youths. Immediately after his screening, with some nominees yet to be attended to, the youths left en masse, with the galleries becoming almost empty, indicating that they actually came to support him.
"It was an area I had interest in. I like working with young people. In the youth council, I had my first baptism of fire in public service. There, you had the good, the bad and the ugly. I went through hell in the hands of the youths. Your ability to be able to bring the different tendencies together, be able to control them and channel their energies, whether positive or negative, towards achieving the purpose of the youth organisation, you will know that, that will be the greatest challenge. I am not sure that there will be any challenge I will face in life that will be more than being the chairman of the youth council. The experiences have been able to shape me."
Positive results go with the name Dr. Dawari George. As the 2011 elections draw closer, the Asari-Toru/Akuku-Toru Federal Constituency seat in the House of Representatives should go to this amiable man. He has been tested and trusted and has been declared fit and proper by friends and his people. Rivers political observers are glaring to hear the repeat of the reportedly unprecedented event (after April) that took place Saturday, December 11, 2010, when political leaders and the masses of Asari-Toru (ASALGA) marched through the streets of Buguma chanting songs: "Dr Dawari George na our choice," "we believe wetin Dr Dawari George can do," "Go and tell them that Dawari na our choice for House of Reps."
Odimegwu Onwumere, Poet/Author, Media/Writing Consultant and Motivator, is the Founder of Poet Against Child Abuse (PACA). He writes from Oyigbo, Rivers State. For Public Speaking invitation or Donation to his Project, contact: +2348032552855. Email: [email protected]