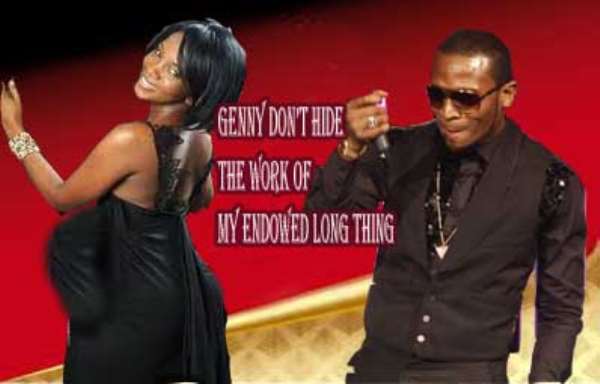 There has been a story, which has been published in one of the magazines, that Nigerian sultry actress Genevieve Nnaji is pregnant. The story goes on to say that Gennie, as she is fondly called by friends, is expecting a child by D'banj a Nigerian musician.
The story that there was an affair between Genevieve Nnaji and D'banj has been circulating for some time. But then Genevieve has also been reported to have said D'banj was not her type. So the news that she is actually expecting his baby is rather surprising.
The question that immediately comes to mind is whether all this is a publicity stunt. Problem is, this is not the kind of stunt you might expect from Gennie. She does not ned it anyway. And assuming that this is one of the sensational stories that keep on been circulated by the Press, it remains to be seen as to how Gennie will react. Tthe Press can sometimes come up with stories, just to sell the newspaper.
But then, it might just be true. And this raises another question. What next? Will they tie te knot? This would be the right direction, but wait. Would it work? Would it last? D'banj is very well known for his love of the flesh of the fairer sex. Would he be satisfied with Gennie, given his background? Snd then we have to consider another factor. African wisdon dictates that if a woman has a teenage daughter, she should not seek marriage. Reason? The daughter will take away her husband!
On the other hand, if there is no marriage, Gennie must wave goodbye to any chance of her ever getting married. After all, who would marry a woman with two children by two different fathers?