Ghanaweb.com inciting Akan-Ewe sentiments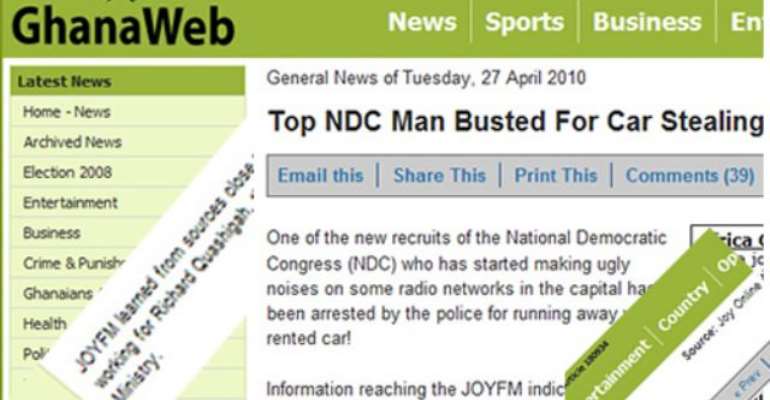 The following is a comment posted on ModernGhana.com with the words SHIT and STUPID partially blotted out.
Francis Tawiah is a sh*thead with st***d analysis of certain topics, especially political ones.
On Modernghana.com, as soon as a posting is submitted defaulted insulting words are instantly blotted out. If Modernghana.com can do this then Ghanaweb.com can do likewise. Ghanaweb.com needs to default the word Akan and Ewe, their derivatives and all other insulting words so that as soon as they are detected in a posting, they are instantly blotted out. In fact some Websites do not publish such insulting postings at all
We should be reminded that Rwanda began in the same way with the Radio, and an Internet Website can easily result in the replication of RWAND if not checked, Mr. Akoto pf Ghanaweb, please do something about this dangerous and disgraceful behavior before things get out of hand.