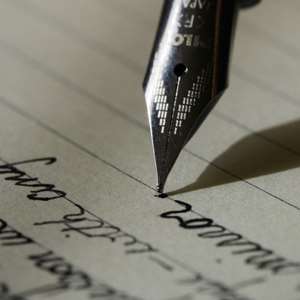 Oh Ugandans,
It's a pity that Buganda's 'EDDOBOOZI' newspaper is only written in Luganda because the paper writes extremely good stuff which deserves the attention of all Ugandans, not only Baganda. The story about MTN and Kabaka exposes the fear in the central government that an economically viable Buganda kingdom is not an option for those in the state house. Can you imagine how far Mengo would be now if it had been allowed to have shares in such a big company like the MTN, hadn't been the interference of some people in the central government!
There was also a similar story in the Observer on 24thFebruary this year that the 'Museveni,Kabaka fell out over NSSF' .Both deals expose one thing- that the central government does not want Mengo to be financially independent. It wants Mengo to look like a useless administration that cannot add any value to the pockets of an ordinary Buganda because of the limited material benefits it provides to them. The observer explicitly reported:'President Museveni's fear of a financially powerful Buganda monarch was responsible for the failed bid by a company in which Kabaka Ronald Mutebi II has interest to build 1,000 housing units near Kampala''.
This leads me to a debate I had with some Ugandans yesterday over a birthday party of one of our friend's kid. Some Ugandans (Baganda) were saying that Mengo has become useless since it cannot even turn the Lubiri into something worth to look at. They were arguing that ever since the kingdom was restored, the Mengo administration has been farming Matooke in the Lubiri instead of calling on investors to develop it. As a response, I argued that that Mengo has got those plans on a paper as already published widely in the newspapers a couple of years ago but the problem is that the central government always want to have control of what is going on at Mengo. They will never allow a big investor to put money in Lubiri or Bulange unless they have got some sort of control over that investor. And i think i have been exonerated by the two stories in the Eddoboozi and Observer newspapers.
Another gentleman at the birthday party, who happened to come from the same place in Kampala as myself, also mentioned something interesting regarding the Kasubi tombs. He said that Mengo was to blame partly for what happened at Kasubi because some people at Mengo have failed to reason like modernists. He said that when he was still working as a doctor in Uganda, he asked for permission to build rental apartments around the Kasubi tombs which would have helped to build a high security fence around the tombs. The administration was to share the profit margins with him but some guys at Mengo made the whole thing impossible and he had to give up.
I did not respond to this because I did not know what to say, which brings me to another point I want to make. If Mengo has failed to secure international investors (partly due to interference from the central government), to develop some of the land owned by the kingdom, they should not fear the local investors. Some of these people have got Buganda at heart and it pains them to see that their kingdom is mainly surviving on donations and certificates.
It should also be mentioned that the torching of Kasubi tombs has produced a lot of positive things which have left anybody who hates Buganda amazed. It has brought more Baganda together than before when one analyses the masses that flocked Kasubi for prayers last month. It has given religious leaders stamina to interfere in the tension between the central government and Buganda government because they have reaslied that this is nolonger an issue for the two alone. It has energised the opposition in Uganda such that if there was a free and fair election today in Uganda, President Museveni would be history. Most importantly, it has removed the fear among the Baganda Rich businessmen who had earlier on feared being seen publicly donating large amounts of money to the Buganda kingdom. This fear started with the closure of Greenland Bank, whose main shareholder used to be both a personal friend of the Kabaka and one of the biggest contributors to Mengo. The fear was reinforced with the closure of CBS last year such that we all thought that it will take a bull's eye to see anybody associating themselves with mengo again in public.
Buganda royalists are well aware that a state does not exist which cannot provide for itself by extracting income from the territory and populations it wishes to control. The 1995 constitution prohibits traditional chiefs from taxing or otherwise forcing contributions from their subjects. That is why Mengo has asked for rental arrears from the central government instead of donations to the reconstruction of the Kasubi tombs. Mengo realises that they need to come up with some other viable alternatives to beat the central government in this game.
The closure of CBS fm has put the kingdom two steps back due to the shortage of funds to do anything. The central government knew that Mengo will feel the radio closure and I'm sure they are still surprised that Mengo has not gone down on its knees to apologise- to allow the radio to be reopened. They have tested them by sending guys like Tamare Mirundi to demand for an unconditional apology before the CBS is opened but the response remains the same.
Therefore,If I was president of Uganda, which I'm not, then I should be worried, because it means Mengo have got something up their sleeves which the president does not know about, such that they have come to accept CBS as yesterday's business and ready to move on. The problem is that nobody in the central government knows how Mengo plans to move on. Mengo has decided to keep the government guessing and that is very dangerous.
Byebyo ebyange

Abbey Kibirige Semuwemba
United kingdom