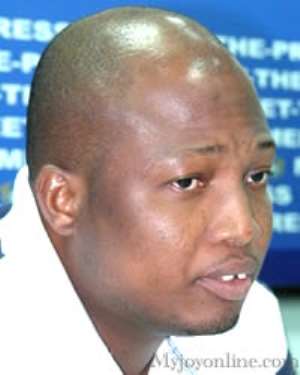 Samuel Okudzeto Ablakwa, Deputy Information Minister
The government has denied receiving any compensation money from the UK government relative to the Mabey and Johnson bribery scandal.
The chief prosecutor in the case, in which a number of Ghanaian public officials were named as haven received various sums of money in bribes in the 1990's, Mr John Hardy, is reported to have revealed that the government of Ghana received about $1.3 million as compensation for the bribery scandal.
But a Deputy Information Minister, Samuel Okudzeto Ablakwa told Joy News Friday that the government would be making a big mistake by accepting any compensation from its UK counterpart.
"Nobody has been in talks with anybody in the UK about compensation," he maintained, stressing that the focus of the president was to get to the bottom of the matter.
He said accepting any money from the UK government would be a tacit acceptance of the claims by M&J that it bribed some public officials in the country.
But this will be in stark contradiction to the position of some of the people involved who have maintained they never received any bribes and that they did nothing wrong in the case.
Mr Ablakwa challenged Mr John Hardy to provide documentary proof on when the money was paid, to whom it was paid, account details and other relevant information that will help put the matter to rest.
Story by Malik Abass Daabu/Myjoyonline.