West African court orders Nigeria to free ex-security advisor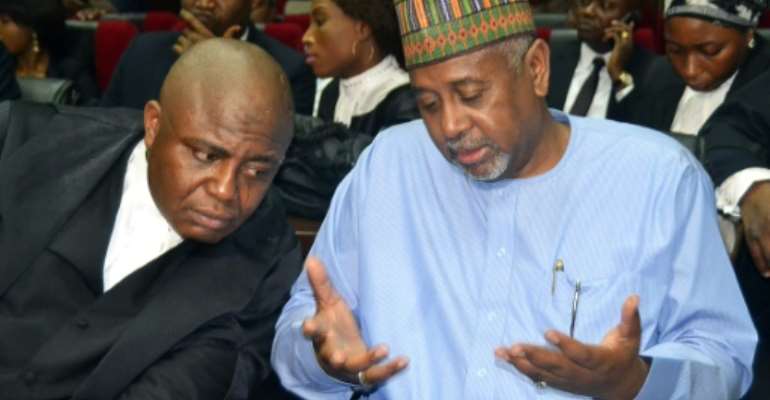 Abuja (AFP) - West Africa's regional court Tuesday ordered the immediate release of Nigeria's jailed former national security advisor Sambo Dasuki, a key figure in President Muhammadu Buhari's anti-corruption drive.
The court of the Economic Community of West African States (ECOWAS) ruled that the November 2015 detention of Dasuki, who served under former President Goodluck Jonathan, was "unlawful" and "arbitrary".
The ex official is at the centre of several corruption cases concerning the alleged misuse of $2.1 billion (1.9 billion euros) earmarked for weapons to fight Boko Haram but said to have been diverted to fund Jonathan's failed 2015 re-election 2015 campaign.
In its judgement, the three-member court held that his arrest and detention "without charge or ‎judicial order after having been granted bail by three different domestic courts ... is unlawful, arbitrary and violates international laws."
The court also held that searches of Dasuki's homes in Abuja and northern Sokoto and the forceful seizure of his property in July 2015 was a violation of his right to own property.
It ordered the government "to forthwith release the applicant" and to pay 15 million naira (43,000 euros) to Dasuki as damages for violation of his rights.
Dasuki allegedly oversaw a sprawling embezzlement scheme that saw "phantom contracts" awarded for personal gain, as under-equipped and demoralised troops fought better-armed militants.