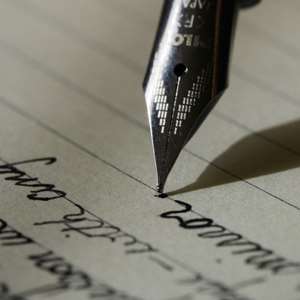 The New Year is hopefully to bring about total transformation and reformation of character for the better in most Ghanaians. We need to focus on achieving better things not only for ourselves but also, for Mother Ghana to help wipe off the tears of sorrow that constantly stream down her cheeks, falling in continuous beads like the "Bomfobirim waterfalls". That inherent component of selfishness which having been left unchecked has culminated in complete greediness in us. The ramifications of greediness into anti-development, malevolence, robbery and the ongoing acts of "Sakawa" are what cause that incessant tears trickling down the cheeks of our beloved mother, "Ama Ghana". Her unstoppable wailing can only be curtailed or completely stopped if we did the right things by behaving responsibly as decent, selfless Ghanaians with love for one another. If you love one, you will not steal from him/her. If you love one, you will not insult him/her. If you love one, you will share his concerns, sorrows and joy.

I am of the hope that this year will bring smile to the faces of the long suffering Kumawuman citizens; people who have for many years out of selfishness and greediness of certain individuals been deprived of decent basic essential developments. The ball is squarely in the court of the Asantehene, Otumfuo Osei Tutu II, bouncing repeatedly, in case it will attract his attention. This year, 2010, must be a year of action. It is a year of no return to those previous years of underestimation of Kumawuman citizens' intelligence. It is a year of no return to taxation of people's patience. It is a year of no visitation to acts of Sakawa. It is a year of forward ever, but backward never! The fortitude and endurance of Kumawuman citizens have carried them this far, safely through all those years of pain and humiliation. This year, is a year of "Last stop" to their humiliation and sufferance of acts of sakawa as inflicted upon them by their "Sakawa queen".

That "Queen Sakawa" who prior to proceeding abroad about two weeks ago to celebrate the Christmas in the Winter cold of Canada, charged her emissaries to spread some false information commensurate with her evil intentions. They as usual, went about telling people that the queen was going to enthrone one Dr. Sarfo, an Ankaase royal, as the next Kumawuman paramount chief consequent upon the blessings and the permission of the Asantehene, Otumfuo Osei Tutu II. The queen with her false Baal prophets is just ruffling the feathers; testing the waters to see how deep or narrow, hot or cold, or how rough the river is. She can talk the cheap talk as usual, but she cannot walk any cheap walk. Until she has responded to that "Asantehene's great(Ntamkese) oath" so invoked on her, she and her false agents can continue to blow that "Yaw Amankwaah's nantwie abeben" trumpet over the hills and the valleys, for as long as they want, she can never enthrone anyone of her choice. Unless she is able to convince me with facts in public, but not any offers of sexual gratifications that they are not the descendants of "Ayo", that Fulani slave girl, she can nominate but she can't install a person of her choice as the next paramount chief of Kumawuman.


It is now doing rounds in Kumawu that the queen has committed another act of sakawa. I am not interested in the act itself but how that act can help us arrest the authors of an ongoing devastative sakawa. She is alleged to have retrieved three empty bottles of specific Schnapps from where the paramount chiefs are buried - "Eban mu" to sell for a huge sum of money. That ancient schnapps bottle which bears the imprint of former three pence coin, "Simpua", all over it, sells currently at 350 million old Cedis a bottle. I have a few questions to ask. Why are these only and specific bottles in such a high demand? What use are they put to? Why are people going round in Ghana searching for them to buy? Why are they offering such a huge sum of money for an empty schnapps bottle? Will the bottle not be put to a dubious usage that can fetch the buyer ten times the amount of money paid for it? What usage can it be? Will it surely not be a sakawa? Should it ever be found out that "queen sakawa" has done as it is being alleged; she should be compelled to help us find those buying such empty bottles to discover what nefarious activities they are engaged in.

There is the slightest truth in every rumour. When I was in Ghana sometime last year, a friend approached me and told me how expensive those empty bottles are. He said if I could produce one, I could easily get 50 million old Cedis. I wondered and said, "what nonsense that is. How on earth can an empty schnapps bottle sell at that price?" He swore that one could easily get three to four times that much if one such bottle was taken to Accra. Be that as it may, what is so special about the bottle? When that friend of mine did tell me about the bottle and the price involved, I advised that they are being surely put to some "juju" use and that he should never sell any even if he had them. I naively told him I was sure anyone who had drunk from that bottle would have their descendants suffer from some harm of some sort should the buyers intend them for "sikaduro" usage.

Let us find those buying the bottles at that exorbitant price to determine what sakawa use it is being put to. Can Kumawuhemaa be of any assistance? This queen is deeply engulfed in acts of sakawa. She caused the disappearance of the "Abamo", an antique which could fetch millions of old Cedis if sold. She connived with the Kontrehene to withdraw 860 million old Cedis from the Kumawu Traditional Council's Bank Accounts barely after the passing of the late Barima Asumadu Sakyi II. She has sold "Abotanso" farmlands and pocketed the money. She has recently sold 450,000 hectares of land to some dubious Swedish Company. She keeps all the money for herself. What happiness can the sale of the bottles bring to her if she has actually done as is alleged? She is living in cumulative sorrows as people keep blaming her for the problems of Kumawuman. Does she give a hoot?

Queen Sakawa, money is never a source of happiness and it will never be. Good name is better than riches. When will Kumawuman have a paramount chief from the Barima Tweneboa Kodua's lineage, oh dilly dallying Otumfuo Osei Tutu II? Be it known to you that "the citizens of Kumawuman may be walking slowly but they will never walk backwards". They are demanding for a true, selfless royal and come what may, their wish will be. Under any circumstances they need to bite the bullet and keep smiling until the whirlwind settles to reveal them as the victors in the ongoing battle of nerves. For how long will the Asantehene deliberately subject them to this long wait of torture intended to tip the balance in favour of "Queen Sakawa?" He should learn not to underestimate what a humiliated and molested people who suddenly muster courage are capable of doing out of instinctive will to survive.
John Fosu




Development / Accra / Ghana / Africa / Modernghana.com