US President Obama notes 'systemic failure' on jet bomb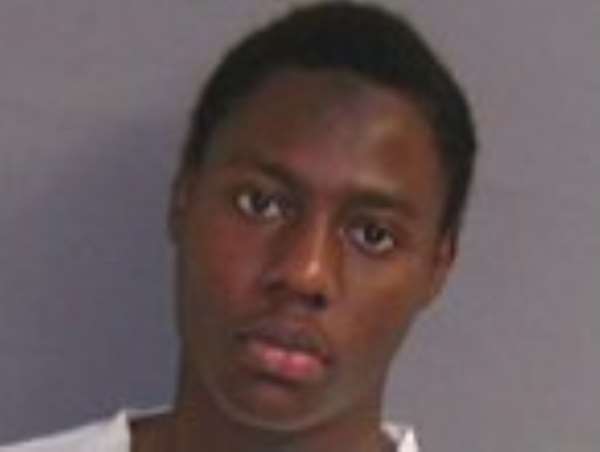 President Barack Obama has said a systemic failure allowed a known extremist with explosives to get onto a US-bound plane last week.
Mr Obama said he considered the intelligence and security failures to be "totally unacceptable".
The US needed to learn from the incident and act quickly to fix flaws in the system, he said.
A Nigerian man charged with attempting to blow up the plane as it came in to land was restrained by passengers.
Umar Farouk Abdulmutallab, 23, allegedly tried to detonate explosives in his underwear.
'Act quickly'
There were nearly 300 people aboard the plane.
A Yemen-based offshoot of al-Qaeda has claimed it planned the failed bombing, and Yemeni officials say the group could be planning more attacks.
In a blunt statement, Mr Obama said he wanted to know why a warning weeks ago from Mr Abdulmutallab's father did not lead to the accused being placed on a no-fly list.
"We need to learn from this episode and act quickly to fix flaws in the system," Mr Obama said.
"When our government has information on a known extremist and that information is not shared and acted upon as it should have been, so that this extremist boards a plane with dangerous explosives that could have cost nearly 300 lives, a systemic failure has occurred.
US FLIGHT ADVICE
Only one item of hand luggage, including items bought airside
BA and Virgin Atlantic not charging to check in extra hand luggage
Check in wrapped presents
Passengers subject to "pat-down" searches before boarding, on top of usual security checks
Customers to remain seated during final hour of flight
No access to hand luggage and a ban on leaving possessions or blankets on laps during this hour
"And I consider that totally unacceptable."
Meanwhile, unnamed officials told the New York Times that Washington had intelligence from Yemen before Friday that a branch of al-Qaeda was discussing "a Nigerian" being prepared for an attack.
The intelligence did not include a name, although officials said it would have become clear had it been linked to information about Mr Abdulmutallab, the New York Times reported.
CIA spokesman George Little said the agency had become aware of Mr Abdulmutallab in November when his father visited the US embassy to seek help in finding him.
He said the agency had ensured the Nigerian's name was added to the government's terrorist database, and was forwarded to the National Counterterrorism Center.
"This agency, like others in our government, is reviewing all data to which it had access, not just what we ourselves may have collected, to determine if more could have been done to stop Abdulmutallab," said Mr Little.

When our government has information on a known extremist and that information is not shared and acted upon, a systemic failure has occurred


President Barack Obama

Mr Obama said he had asked for initial findings from two reviews into the incident to be presented to him on Thursday, with more comprehensive reports following within weeks, he said.

One review concerns the system of watch lists aimed at identifying possibly dangerous individuals, while the other deals with how the suspect was able to take explosives on board a US-bound plane.

The remarks were the president's second public statement on the incident in two days.

Forceful tone

Mr Obama is facing increasing criticism for not having responded sooner and with more strength to the foiled bomb attack.

The BBC's Richard Lister, in Washington, says the attempted bombing is being seized upon as a political issue with Republicans trying to give the impression that Mr Obama is weak on national security.

Our correspondent says Mr Obama's tone in this latest statement was much more forceful than his earlier comments.

He adds that the president will also now face questions over what he intends to do with the 80 or so Yemeni detainees at the Guantanamo Bay camp, many of whom were accused of having links to al-Qaeda.

Earlier, Yemeni Foreign Minister Abu Bakr al-Qirbi told the BBC his country did not have enough support from Western countries to deal with al-Qaeda.

He said he thought that 200-300 al-Qaeda members were operating in Yemen.

CNN reports that, according to unnamed sources, US and Yemeni officials are looking for potential target sites directly linked to the incident for a possible retaliation strike in Yemen.

Meanwhile, Nigeria's information minister has said she is deeply worried the country's citizens could become stigmatised.

Dora Akunyili told the BBC World Service that she did not want the behaviour of one individual to make the whole world discriminate against the country.