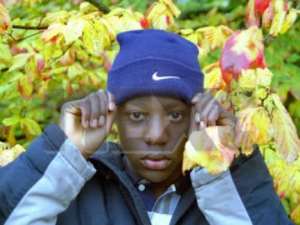 YOUNG UMAR FAROUK ABDUL MUTALLAB. Photo: Next
PASSPORT NUMBER ALSO REVEALED, ZUMUNTA ASSOCIATION USA CONDEMNS ACT
Lagos (THEWILL)- THEWILL has continued to investigate the attempted terrorist attack in the United States by a Nigerian, Umar Farouk Abdul Mutallab.
The Director General of Nigerian Civil Aviation Authority (NCAA), Dr Harold Demuren told journalists on Boxing Day that Umar bought his ticket at the airport office of KLM Airlines in Accra, Ghana without leaving any contact details then returned to Nigeria.
"The ticket information revealed that the ticket was purchased in Accra, for $2, 831, with original routing for Lagos - Amsterdam- Detroit- Amsterdam- Accra, but was later re-issued to read Lagos- Amsterdam- Detroit- Lagos at the KLM office in Lagos. The return leg of the ticket was to set at January 8, 2010 out of Detroit, Michigan."
CCTV footage and passenger travelling manifest obtained show that he personally checked in at 8.30pm WAT.
The DG said, "He personally checked in at 2035 local time. The passenger did not check in any baggage but was spotted with a shoulder bag. He went through normal screening and check in process. His passport was scanned, his US visa was scanned and the advance passenger information system returned no objection. He was allotted seat number 20B on the Lagos -Amsterdam leg and seat 19A on the Amsterdam - Detroit leg."
"The passenger possessed a Nigerian machine readable passport issued Sept 15, 2005 to expire Sept 14, 2010 with passport number A3921640. His multiple entry US visa was issued in London, UK, on June 16, 2008 and set to expire June 2010."
"The passenger presented himself to the various security personnel for screening at the airport. Thereafter, he passed through aviation security comprising of walk- through metal detector and baggage X-ray screening machine."
"He proceeded to the boarding gate where he went through secondary screening as confirmed by KLM officials. At the closure of the departure, passenger was confirmed on board, his name was on the post."
"We do not know, where the Nigerian got the substance from, but, it is too early to speculate because of on going investigations as we are working very hard to beef up security at all our airports," he concluded.
A US Congressman, Peter King had alleged that security at Nigerian airports was lax claiming that the US government had given Nigerian Airports millions of dollars in equipment to enable it improve security at the airport but the Nigerian authorities have not done enough.
Meanwhile, Zumunta, an association of Nigerian Northerners in the United States in a statement released by spokesperson, Lami Dongoyaro said," We watched with shock and horror the news of attempted terrorist act by a Nigerian on board Northwest/Delta Airline Flight #253 from Amsterdam to Detroit, on December 25, 2009. Zumunta Association strongly condemns any act of terrorism and/or violence in whatever form. Terrorism is an alien concept to Nigerians.
"We are grateful and thankful to God that no one was hurt. We applaud the courage and heroism of some of the passengers who put their lives in danger in subduing the alleged terrorist. Nigerians are peaceful, law abiding and friendly people.
"Zumunta is calling on those concerned, especially the Federal Government of Nigeria, to cooperate fully with authorities to find the cause/s and people responsible for this despicable act. Nigerians in the United States and elsewhere stand ready to do their part in ensuring the safety of lives and property at all times. We hope that this heinous act should not be used as a blanket to judge honorable and hardworking Nigerians."
Originating at thewillnigeria.com