Are our African movies educating enough?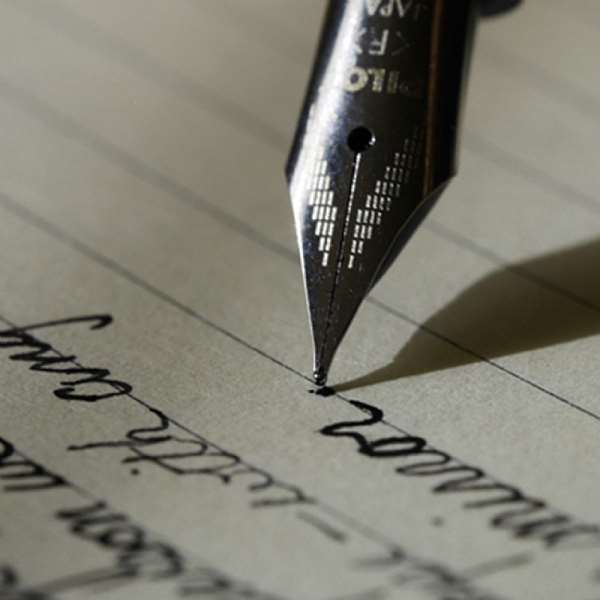 Movies are dramatized scenes of stories of events which occurred in the past or are yet to happen to inform, entertain and educate people and there is no doubt that when stories and events are dramatized, they touch the heart of the targeted persons very much.
Often times we do watch scenes of movies where a true event of a real life situation which happened in some past in one's life or in an area is told for all to have a clearer view of what actually happened so that it can go for the records.
In recent times, many are those who have resorted to watching movies which tell different stories of events, true life story experienced by someone or upcoming event to learn the dos and don'ts in order for them to stand against all odds that the events may bring.
Formerly, people read story books as well as listened to stories of events that occurred as told by witnesses or people who experienced it in order to have a feel of it and also share with others who did not know how it happened or heard it but not accurate as the those who witnessed it or experienced it did.
Various drama troupes in Ghana a couple of years ago were doing excellently well when they were picking on daily events such as starlings, armed robbery, workplace romances, drug addiction, scams, fraudulent visa activities, bad practices of love relationship and their negative effects to dramatize them to educate the public.
Osofo Dadzie troupe and others became hot drama troupes to watch on television shows every Sunday evening because of their excellent performance in dramatizing scenes of events or real life styles which lead certain people to fame or to destruction.
You may recall when lottery scams, armed robbery, rape and election rigging became the serious common practices in Ghana. These drama troupes picked scenes of the events and dramatized them to raise awareness and the consequences one would face should he get himself involved such activities.
Now to the main point, African Movies including Nigerian and Ghanaian movies which are finished products of scenes or acts of events that has occurred to educate, entertain and inform the viewer and the question is are they educating enough as they are suppose to? Your answer is as good as mine.
There is no doubt that there are series of African movies that have actually changed the lives of many people who took advantage to watch the scenes of these products because they were based on issues that were confronting their minds as to what to do to salvage the situation they were going through at the time.
Such situations including taking a decision to travel abroad through fraudulent means[stowaways}and the dire consequences, rape, stealing, false marriage, armed robbery, vote rigging as well as various degrees of scams where the rippling effects those in the drama suffered helped to change the mindset of the viewers.
In the same way, there are others in circulation which are rather promoting promiscuity, gangsterism, stealing, false marriage, scams, visa fraud and what have which needs not to be encouraged at all.
But before we can make any judgment between good movies and bad movies in circulation, we must understand that the differentiation could be made only when one watches the product I mean the movie to the end and he is able to get the total import of the story before he can make any meaning judgment.
Here lies the difficulty for one to judge whether the movie he watched was actually a movie that has brought a change in his life by picking some ideas or directives or better still a process as to how to deal with a situation to turn it round for the better.
And that is what most of our African movies lack as many of them on the market does not end well leaving the viewer asking himself so what was the import of the whole drama?
Sometimes the translations are so bad that one can easily identify petty mistakes. Should we blame the script writers for these mistakes or take it like. The story and the acts could be developed in a way that it will teach a lesson to the viewer at the end of it.
Now to give you clear examples of movies I have watched and LeAnt a lesson from as well as did not. First a movie with the title "The weeping soul"a Nigerian movie had a young girl who's parents died out of food poisoning the same day she was lucky to be taken care of by her grandmother but unfortunately, that grandmother also passed away at the time she was doing excellently well in her secondary education leaving no one to further support any more.
This brilliant girl had to drop out of school and take care of herself. Once again she was lucky as her excellent performance in school attracted the headmaster to adopt her and assist her to finish her education. On one occasion, three boys from her class ganged up and attempted to rape her and on self defense she stabbed the main perpetrator to death.
The mother of the rapist contracted serial killers to kill this girl but her wisdom and convincing words saved her life. She excel through her education through the support of another priest who adopted her and became a gem that save a company which was being mismanaged by certain staff.
She rose to fame and the president of the company had no other choice but aid his son to marry this lady. But earth broke loose when the wedding day the auntie of this man going to marry this lady happened to be the mother of the rapist she killed in her self defense and so the marriage was camcelled.
The auntie haven succeeded in forcing the man to cancel the marriage was returning to her town residence when she had a terrible accident that sent her to comma. This lady upon her rounds as dawn broadcaster visited the hospital and saw this lady and donated blood to save her life but never gave her name till she committed suicide just because the insults and condemnations rained her was too much.
The second movie was a movie titled "Mogya Apam"or to wit "Blood Covenant" where a man entered into a blood covenant with a lady he is believed to love so much but on the request of the lady have to enter into blood covenant to bind them together so that nothing can separate them no matter what happens in their life.
They went ahead by getting an assistance of a traditional priest who officiated the covenant but these two love birds could not live according to the rules and got separated somewhere along the line. The spirit of the blood covenant terrorized both of them as the man became a big disgrace to himself and his family by becoming a drunkard whiles the lady suffered from stealing making no other man to succeed in marrying her.
At long last an anointed man of God crossed their way and performed deliverance where he broke the yoke of the covenant for them to enjoy their freedom. Although it took the man of God hours before defeating the spirit of the covenant, the import of the story was clear that blood covenant can be deadly and the need for one to abstain from it especially the young ones in our institutions.
In fact haven mentioned one movie that did not have a clearer import of what good it intended to impact on the viewer does not mean that all movies are bad but even those that cannot be clearly understood, there could be follower up series to create a more better understanding and to further positively educate the masses.
Here it will be better to congratulate our African artistes and their movie groups for excellent performance in these recent times as their movies have become a hot cake in Europe and the North America. The Apostle John Pra and his team needs to be congratulated for coming out with more insightful movies to educate all.
Let us do our best to make African Movies more educating to ensure that they dictate the common good and practices of life for us all to enjoy living together as one people where ever we meet.
Credit: Stephen A.Quaye,Toronto-Canada.