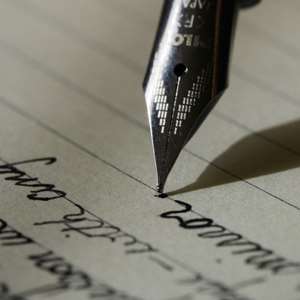 Am I hallucinating? Or is it an absolute reality what I am hearing and seeing? If I was told a woman could bait and render a man senselessly powerless, if not useless, by gratuitous sex, I would doubt it. But now I can vouch for its undisputable possibility. Could the sex lovers please help me get my head around this, as "I dey go crazy?" I am getting dizzy as the head keeps spinning around this problem of men behaving stupidly all in the name of sex.

Now let us be serious and get down to business. Kumawuhemaa is on record to have libidinal relationship with the sitting Asantehene, Otumfuo Osei Tutu II. The queen is not least ashamed of hanging around with a married man. And the man is also nonchalant about having extra marital affairs with the queen behind the back of his well-mannered, gorgeous PhD holder wife. All this has been made possible because of our adorable Ghanaian culture. Wow! How was this fact established? She has been going around announcing it with gallantry. She feels great; she feels over the moon to have no less a great personality than Otumfuo Osei Tutu II, the Mightiest of the Mighty Ashantis, as her boyfriend. That is superb! What do you think?

She has got herself entangled in a messy chieftaincy dispute resulting from an act of greediness. She and her demised brother, the late paramount chief of Kumawuman, Barimah Asumadu Sakyi II, have ruined the Kumawuman principality socially and economically. Since their enthronement and before and after the demise of Barimah Asumadu Sakyi II, they had, and still do embezzle the funds of Kumawuman as though it was their personal money. The queen, who has never had the interest of Kumawuman at heart but an unrelenting pursuit of parochial-minded insatiableness for wealth, has stumbled somewhere along the line. She is desirous to install a poodle or a puppet of her choice, from the Ankaase family as the next paramount chief. She had intended to sidestep laid down procedure. This will enable her lay hands on some accumulated Kumawuman funds sitting in some State accounts created on request by a High Court judge. This account was created to curtail or restrict the access of Barimah Asumadu Sakyi II to the fund. He didn't want him to continue to embezzle the funds with impunity. This account was created after he had embezzled a then 1.5 million Ghana old Cedis, which was at the time exchanged at one Cedi to the American dollar. This was in 1974/75. This act of malfeasance on his part gave rise to opposing faction that sprung up to challenge him called "YATE ASEM". This also saw him incarcerated for three months. She has further accused the other contesting royal families, the Ananangyas and the Odumases, of slavery.


Let me quickly pull the points to make the story short and sweet. The said money will be released to any next chief. The queen has promised to dish out a greater portion of the money to those paramount chiefs and others who can help her enthrone the person of her choice, a puppet of course, as the succeeding paramount chief. She will as usual keep the rest for her lavish spending. Does she ever think of using a part of the money to develop Kumawuman, although the money is for Kumawuman and hence, meant for its development? No. How do I know? Actions speak louder than words and all her actions until now confirm her lack of interest in the development of Kumawuman. She has been saying Kumawu citizens are fools and that they need no water as there is plenty of water in Wonoo, a small village three miles from Kumawu to cater for the entire needs of the people of Kumawu, Besoro, Bodomase and Woraso. This woman is worse than a fool in her warped assumptions despite living most of her years on earth in Canada. She reasons far worse than someone living in the remote areas of Abotanso-Dobiri. Please I don't mean to insult those compatriots living in Dobiri. I deeply regret if anyone feels offended for I am very much aware a PhD holder in Petrol Chemical engineering working in a topmost Canadian University was born and bred at Dobiri. He lived there until after his University degree. I salute all the citizens of Dobiri.

The people of Kumawuman lack everything from potable water to toilets. It is a shame to acknowledge this in public. But is it not an ongoing reality on the ground that most, especially the children in Kumawu, defecate in the backyards of their homes or into black carrier bags and chuck them into the nearby bushes. Could this attitude coupled with the lack of potable water not explain the frequent outbreaks of cholera and typhoid fever in Kumawuman? Am I washing a dirty linen in public? If telling the truth is the washing of a dirty linen in public, then I shall wash it more and always, in case someone may see it and consequent upon that have compassion on the poverty-afflicted people. Kumawuman people should be ashamed of themselves for sitting down with their hands folded around the chest doing nothing about the abuse of power by the queen. She is still in collusion with the Kontrehene to inflict further financial ravages through savagery on Kumawuman.

The Asantehene has been caught in his own web of chicanery. He has all along cunningly been endeavouring to assist the Kumawuhemaa to install a candidate of her choice as the next Kumawuman paramount chief. First, he allowed one Wurukye to hijack the chieftaincy case, slowing down any efforts to resolve it quickly with her fabricated lies and incessant requests for deferment which were always granted. Wurukye with the tacit support of Otumfuo Osei Tutu II played her silly tricks for nearly two years. Now that the hearing is concluded since over four months, the Asantehene is never ready to pronounce the ruling. He has shut down the Asanteman Council declaring they are on recess. He should have opened it in September 2009. None of the Ashanti paramount chiefs knows when he will reopen the Asanteman Council. This shows how autocratic the Asantehene can be consequent upon the powers vested in him. This is completely an abuse of power! The Asantehene knows very well the lies told by Wurukye cannot stand the test of Kumawuman history. When Wurukye is found guilty, the Kumawuhemaa, his girlfriend, is automatically guilty. One may ask why? Wurukye a.k.a "Akokohwede" claims on oath to be the sole owner of the Kumawu paramount throne. She offered it to the sitting queen. The queen sat in audience while Wurukye invoked the Asantehene's oath to buttress her contention without uttering a word but looking on, a fool as usual. Knowing very well that Wurukyi's lies will adversely affect his girlfriend, Asantehene has decided to shut down the Asanteman Council on pretence of being on recess. Oh, what a never ending recess? "When you lie about losing your door key, you are bound to sleep outside". This is the current situation all the lying folks find themselves in. They have got themselves inextricably entangled in the cobweb of shameful lies. How do they disentangle themselves? Only God knows.

Kumawuhemaa is living on borrowed time if she cares to know. I stand to be challenged if anyone thinks I'm misstating something. Don't let it go. Challenge me. Her Ankaase emissaries have been going around carrying the impression that they are the true royals. They have said they will drag the case on for at least ten years, making it impossible for the true but poverty-stricken Ananangya royals to ascend to the throne. Is it exactly what the Asantehene is doing? Has he allied himself with them, because of sex, lands given to him by the late Barimah Asumadu Sakyi II for free, and any further offer of lands and money proposed to him by his girlfriend? Can he not have compassion on the suffering masses of Kumawuman? Does he still want them to linger in abject poverty? If not, then he should open the Asanteman Council for the Kumawuman chieftaincy case to be debated and resolved without further delay.

Kawsi Sarpong, an Ankaase royal contestant is said to have fallen out with his sponsor. He has over-stayed his welcome. He has in the end become a liability to his sponsor for being spoon-fed for over two years. He has sorrowfully returned to the USA to continue with his once normal life. Kwasi, don't just renew your papers to dash back to Ghana but stay in the USA. Yaw Sarpong is divorced by his beautiful wife, Akosua for unnecessarily lingering out in Ghana in the hope of being crowned the next Kumawuman paramount chief. Living conditions in the USA is too tough and harsh to be managed single-handedly by a woman for an entire family. These are the unsavoury fruits of the intentional slow tactics adopted by the Asantehene in connivance with the Kumawuhemaa in favour of the Ankaase royals. Could this fate being suffered by these contestants from the Ankaase royal family not from God? God has appointed a person after his own heart from the Ananangya side yet some recalcitrant persons from the other side of the divide are trying to prove Him, God, a liar. Are the suffered misfortunes by these Ankaase royals not a warning to the queen and her family to give in to the demands of God as I have stated in my numerous other write-ups?

Kumawuhemaa may seek to continue with the dastardly activities of her demised brother. Her late brother is alleged to have caused the death of his many opponents through juju. He eliminated almost all the rich men of Kumawu who rose up against his corrupt and wicked practices towards Kumawuman. He never bothered about the adverse consequences of his physical elimination of the rich men to Kumawuman through the medium of juju. All he cared about was to be able to rule longer without having anyone around to disturb his peace of mind. The queen has same mentality. Drawing from my in-depth wisdom and knowledge of past events, anyone visited by the queen to seek their help to resolve the pending Kumawuman chieftaincy case must be wary of her. Don't entertain her, especially when she pops around with her other boyfriend, Amoah. Or, be on your guard against their treachery. Be cautious when dealing with them. Watch for any signs of juju on their part. They are two very dangerous individuals who may not appreciate the value of ones life when deemed to obstruct the attainment of their intentions, be they good or evil. "Asem sebe". Fail to listen to me, and you are doomed!
Kumawuman citizens, I have completed my work on the Kumawuman chieftaincy dispute according as assigned to me by God.

Adieu!

By: John Fosu
Development / Accra / Ghana / Africa / Modernghana.com