Rejoinder - UK Corruption Case Has Serious Implications for the NDC Govt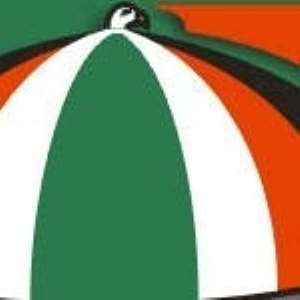 The ongoing trial in the UK of a British company accused of breaching United Nations sanctions has led some Ghanaians jumping to the conclusion that the NDC government under Chairman Rawlings is guilty of something. The latest is an item making the rounds on the internet that can neither be described as a straight news story nor a feature.
The bridge building firm, Mabey & Johnson alleges that they paid Ghanaian officials bribes to influence decisions for contracts from 1994 to 1999. Based on this "voluntary disclosure" to the UK's Serious Fraud Office, many have jumped into all kinds of assumption.
The fact is that senior officials of Mabey & Johnson had entered a plea bargain to save them from a very likely conviction of breaking international law and committing a very serious offence of fraud as per UK laws. In the words of Britain's SFO Director Richard Alderman, "These are serious offences and it is significant that Mabey & Johnson has cooperated with us to get to this landmark point."
Plea bargain in criminal law is when defendants assess the risks of going to trial and use legal manoeuvring to downsize their risks. These people at Mabey and Johnson know the evidence against them could lead to a conviction so they had agreed with the prosecution to plead guilty to a lesser charge in return for the prosecution to pursue the less serious charges.
Mabey & Johnson pleaded guilty to flouting UN laws after what the Guardian newspaper wrote as "lengthy confidential negotiations with the authorities and a pioneering deal."
Why did the prosecution make a deal if they had evidence that would nail the accused? The answer is just more than trying to avoid a lengthy trial even though cases can swing in court irrespective of the evidence (In this case the accused officials came to the judgement that they would cut their losses so they made negotiated).
The "lengthy confidential negotiations" were carried ostensibly to save the British government from further embarrassment. The Labour Party is in disarray and the last thing they want is a scandalous revelation about their own complicity in endorsing a company they knew was involved in bribing officials abroad and breaking UN laws. (If you want proof, look at how the Iraq enquiry is handled in Britain). Why is the British government not interested anymore in the breaches of UN laws but focusing on a claim by Mabey & Johnson that they bribed other governments aside Saddam's?
Mabey & Johnson were initially charged under the UK Fraud Act 2006 for concealing information and allegedly paying a $200,000 kickback to the Saddam regime in Iraq between 2001 and 2003 in return for a $3.6m bridge contract, a clear violation of UN Security Council Resolution 661 which later changed into Resolution 687. A conviction in the UK of fraud carries a serious punishment.
On conviction on indictment under the FRAUD ACT 2006, they would have been liable to "imprisonment for a term not exceeding ten years or to a fine (or both).
As it stands now, The Berkshire based Mabey & Johnson is expected to get away with a heavy fine which would be no problem to the company at all.
Let us not water down the facts. So far we do not know whom they bribed in Ghana to secure contracts and if that claim could count as the truth. How does an inconclusive trial "seriously affect the NDC government as Sydney Casely-Hayford puts it?"
Sydney is a charming and smart senior colleague journalist. A record of his journalistic work marks him out as a man who really cares about the suffering masses. I have a lot of respect for him. But the item he posted is contradictory and lacks coherence.
What are the bases for such assumption? And why should Ghanaians take the accusations of a very corrupt and wealthy bunch of English aristocrats seriously?
This is a company whose leaders have profited hugely from corruption. They have pleaded guilty to flouting international law (rubbish as that UN Economic sanction might be) and they are going to get away with it. They have accused the Saddam Hussein government of taking bribes from them and claim they paid bribes to the Government of Ghana.
A drowning man would do anything to stay afloat. If they had allegedly used bribery and coercion to secure contracts, what makes Sydney think their testimony is credible?
The item and by Sydney is misleading and mischievous and I would urge my compatriots to rubbish it.
Ras Mubarak
Broadcaster and Publicist for NDC
[email protected]
+233244478267
+447908147303