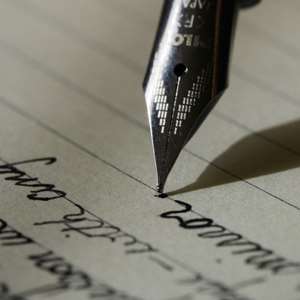 Prestigious Harvard International Review, published an article titled Stemming the Rise of Islamic Extremism in Bangladesh by Sajeeb Wazed and Carl Ciovacco, few weeks before the general election in Bangladesh.
In the article, Joy is introduced as "Sajeeb A. Wazed is an adviser to Sheikh Hasina, the former Prime Minister of Bangladesh and President of the Awami League, the largest and oldest political party in Bangladesh. He has been a key negotiator for the Awami League on several occasions, most recently in the negotiations for the restoration of democracy in Bangladesh with the present military government. He has a Master's in Public Administration from Harvard's Kennedy School of Government."
While Carl Ciovacco is introduced as "Carl J. Ciovacco graduated from the Kennedy School of Government with a Masters of Public Policy in International Security and Political Economy. His recent thesis on Al Qaeda's media strategy and was written for the Combating Terrorism Center at West Point. He received his Bachelor of Science in International Relations from West Point and served as an Army officer in Iraq and Saudi Arabia."
In the introduction, three points are to be taken into consideration:
1. Joy is the advisor to Sheikh Hasina Wajed,

2. He has been a key negotiators for Awami League on 'the restoration of democracy in Bangladesh' with the interim government (Harvard termed it as military government),

3. Carl Ciovacco an army officer in United States army.
Joy's being the advisor of the present Prime Minister is unquestioned by the government in Dhaka. So it is now an established fact. Secondly, he negotiated with the former interim government in 'restoring democracy'. Should anyone feel that, the 'restoration' negotiation by Joy was conditional with bringing Awami League in power?
And, Carl Ciovacco being an army officer certainly upholds the idea of combating Islamist militancy. If Joy also has joined this line, then certainly it will give him better credentials in the international arena.
In this article, Joy wrote, "As elections are scheduled for December 18th (ultimately the election was held on December 29) and the two major political parties jostle over the country's future, each party's vision for the proper mix of Islam and government will be at the forefront. Rahman's Awami League has long been the standard bearer of secularism and if elected, it could roll back the growing tide of Islamism in Bangladesh. The Awami League must, however, implement certain changes to proactively check this Islamism if it hopes to secure long-lasting secularism and democracy."
Joy said winning Awami League will do everything possible in securing 'long-lasting secularism'. So, in other words, the present rulers in Dhaka will make all possible arrangements in keeping power as long as possible, since they proclaim to be the lone vanguards of secularism.
And, here is the most dangerous point raised by Mr. Sajib Wajed Joy! He wrote, "Islamic extremism is also on the rise in Bangladesh because of the growing numbers of Islamists in the military. The Islamists cleverly began growing their numbers within the Army by training for the Army Entrance Exams at Madrassas. This Madrassa training was necessary because of the relative difficulty associated with passing these exams. The military is attractive because of both its respected status and its high employment opportunities in a country where unemployment ranges from 20 percent to 30 percent for younger males. High demand for military posts has resulted in an entrance exam designed to limit the number of recruits. Before this Madrassa Entrance Exam campaign, only 5 percent of military recruits came from Madrassas in 2001. By 2006, at the end of the BNP's reign, Madrassas supplied nearly 35 percent of the Army recruits. In a country that has seen four military coup d' tats in its short 37 year history, the astronomical growth of Islamists in the military is troubling to say the least."
This is a very clear signal to the international community that Islamists have penetrated inside Bangladesh Armed Forces. In recent weeks, after the bloody massacre inside Bangladesh Riffles (BDR) headquarters, that took place on February 25-26, 2009, Commerce Minister Lt. Col. Faruk Khan said, Islamist militants have penetrated inside Bangladesh Army. Both the statements are extremely dangerous for the image of the Bangladeshi Armed Forces as well their excellent performance in United Nations Peace Keeping Force (UNPKF). Policymakers in UNPKF or United Nations could now take both the comments into consideration in setting Bangladeshi troops off from UNPKF in future.
Mr. Joy also suggested "attempt to rehabilitate known extremist clerics". By this he possibly opined of either buying or cowing-down the Islamist leaders or clergies thus ensuring a 'secularist atmosphere' in the country. He also suggested increased recruitment of secularist cadets in Bangladesh Army. In other words, he said, more Awami League activists should be accommodated in the armed forces.
Commenting on Koranic Madrassas, Sajib Wajed Joy wrote, "Relying on Saudi and Kuwaiti funding that dictates rote Koranic memorization is counterproductive for a nation that desires growth, productivity, and a brighter future, because it limits the population's skill-set."
Here the advisor to the ruling party in Bangladesh virtually opposed to Koranic Madrassas thus alleging Saudi and Kuwaiti governments to be funding such institutions.
But, here are the contradictions! Although Sajib Wajed Joy projected Awami League as the only potential force in Bangladesh to fight Islamists and Jihadists, after a landslide victory in the General Election of 2008, Sheikh Hasina Wajed's government has not changed its state policy towards terror groups like Talibans, Hamas, Hezbollah etc. Bangladeshi media and the government offices continue considering these elements as 'noble forces' instead of militants. During the Ghaza incidents in December, Sheikh Hasina issued extremely negative statement against Israel thus virtually applauding or at least siding with Hamas.
Awami League, although proclaiming to be a secularist party, signed a treaty with Bangladesh Khelafat Majlish (an extremist religious fanatic group) in 2006 for establishment of Sharia Law in Bangladesh.
So, the secularist claims by Awami League is just a strategic formula to please the West as well misguiding the anti-Islamist forces in the world.
Awami League government, which is in power now in Bangladesh, continues to treat Israel as an enemy country. Absolute ban on Israel is continuing. There are travel ban, ban on telecommunication, ban on shipping, ban on postal services and even ban on uttering a single word in favor of Israel. There is unwritten ban on publishing or writing anything positive about Judaism. Zionism is treated as a serious crime in the country.
Bangabandhu Sheikh Mujibur Rahman, father of Sheikh Hasina Wajed, who was a close friend of Yassir Arafat, imposed travel and other forms of ban on Israel!