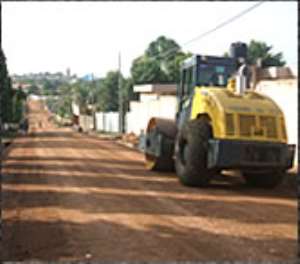 Work on the first phase of the N1 Highway project from Tetteh Quarshie interchange to the Apenkwa Interchange, begins on Friday and all those who would be affected by the project should vacate the corridors as soon as possible to avoid any further interruptions, a statement issued by the Information Services Department said on Tuesday.
The first phase is part of the Mallam-Tetteh Quarshie road being constructed as part of the Millennium Development Authority's financing of projects in Ghana.
The statement said: "Arrangements have been made for all those with any grievance to meet the two grievance committees working on the corridor to resolve any grievance on their compensations."
It said all such persons should contact the Millennium Development Authority and Ghana Highway Authority to go through due process for their compensations.
Second hand vehicle dealers who occupy the stretch from Tetteh Quarshie to Apenkwa have said they would not vacate the shoulders of the road unless they are resettled elsewhere.