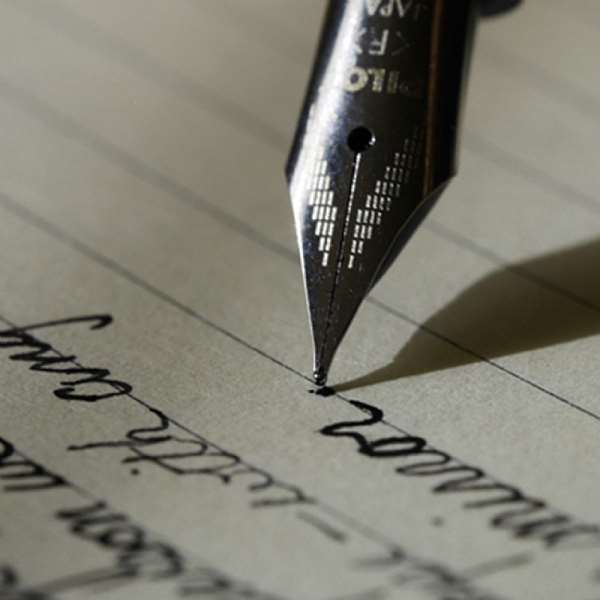 When there is Court dispute to an election, it is not unusual for tension to run high. It is however the hallmark of political maturity for such impulse to be controlled to avoid regrettable consequences. I view with dismay the unjustifiable attack on Chief Dr Ikedi Ohakim by some Arm Chair Writers.These Arm Chair Writers are busy disturbing our ear drums with falsehood on how Ohakim is not performing in ' this and that' and how the Appeal Court will remove him.
Some week back, these Arm Chair Writers and their sponsored day dreamers according to source, pop champagne bottles. They shouted in boyish delight and danced and carped in a room.In hoarse macho voices,they sang up party slogans. Their eyes popped contempt about Ohakim and in their illusion they thought they had won the electoral court dispute in Imo state.later,calls started coming to them that the rumours of their victory had been greatly exaggerated. Of course, their jubilant faces melted.
There is nothing inherently wrong in candidates that lost election seeking redress in court of law. As a matter of fact, we all agree that seeking redress in court of law is better than resorting to violence and mayhem. But we really must caution ourselves on the way and manner we exercise democratic liberties. It will be sad for Imo people to sit down, fold their hands and watch shameless pen pushers as they spread lies about our Governor to the populace via newspapers and Magazines just to pull him down.For God's sake Ikedi Ohakim is the symbol of collective authority of the Imo people.He is the Executive Governor of our State,Imo and deserve respect. It is a good human culture that leaders should be respected and honoured.
What the likes of Stephen Nwahiri,Odumegwu Onwumere,Maximus Uba,Chidi Anyaeche,Joachim Ezeji and their Ndi aru ru ala friends are doing is disgusting. They have been persistent in the spread of lies about the performance of the present Imo State Government and insistent on this even when their criticism are false ,baseless, destructive and or mischievous. They don't only criticize,they take,promote,sponsor and support actions that clearly undermine the Imo State Government and injure the collective aspiration of the people of Imo state.Apparently determine to make the state ungovernable for Ohakim and bring his government to a stand still,they have left no one in doubt that they are at war with the government and people of Imo state.
The basis of their posture is not far fetched. They are acting with the certainty rooted in delusion that Governor Ikedi Ohakim of Imo state will soon be displaced and replaced. These sponsored writers forgot that lies may fly but truth will surely overtake them. Ihere ga eme Ekwensu.They forgot that of the 18 electoral court dispute against Ohakim,he has won 17 of them.The God who made Ohakim to win the other 17 cases will definitely make him to win the remaining ones.Imo state ga na ga n'iru.What we want in Imo state is a leader that knows where the shoe pinches the people of Imo state.A leader that is out to reconstruct and renovate Imo State and we have find that man in Ikedi Ohakim.Imo people now witness equitable distribution of resources in contrast to twosome hijack of the people's patrimony.
These sponsored writers that are saying that Ohakim is not performing seems to be blindfolded not to see or know the good works that Ikedi is doing for Imo state or perhaps have just landed in Imo state from the moon.They should take a tour round the state to see for themselves. If you had traveled to Owerri the capital of Imo state four years back, you would have found one of Nigeria's most backward state, replete with broken roads and a pervasive sense of malaise. But today, Imo state has undergone total transformation. virtually every aspect of comatose infrastructure in Imo state are under repair or are been scraped and rebuilt . Ohakim is a good leader and should be commended.
I have always said it that i have never been opportune to see Ohakim with my eyes but I admire his leadership styles. He has renewed public trust in Imo Government.He has embarked on successful implementation of developmental programmes that is transforming the lives of the ordinary people.come to Imo and see for yourself. Ikedi's Clean and Green Initiative won owerri the accolade of the cleanest city in Nigeria. Ikedi won the Thisday best performing governor award for year 2007. Before Ohakim came into power there were no good roads in Imo state. Our hospitals and schools were existing in there past glories. Virtually all state owned industries were in ailing condition. Ohakim has put things in order. Imo job center has employed over 1000 youths. Over 37 ongoing road projects in Imo state and over 30 rehabilitated roads. In November 2008,Ohakim rolled out Imo rural roads maintenance agency which is empowering 3000 workers with the mandate of rehabilitating 300 roads in Imo State. Come to Imo state and see things for yourself. Imo state is one of the most peaceful states in Nigeria and one of the states with the least crime statistics .Operation festival is checkmating criminals in Imo state .Ohakim has distributed more 90 vehicles making a total of 130 vehicles to security operatives in Imo state and has reorganized vigilante groups in each of the 27 local government in the state with buses given to them and they are assisting the police in checking crimes.
Whatabout the over 2 million school desks distributed to primary and secondary schools in Imo state.? Our Governor is committed to the security of the state to the smallest details.When armed gunmen began to terrorize Mmahu-Egbema,a community that is the capital of Ohaji/Egbema L.G.A,Ohakim in Conjunction with Mike Okiro(IG of Police)sent 30 Policemen to flush out the gunmen.So many gangstars where arrested,the rest flew Mmahu. Please give Ohakim a breathing space to work for Imo state.Onye nwere nti ya nuru
By Kenneth Uwadi
08037982714
[email protected]