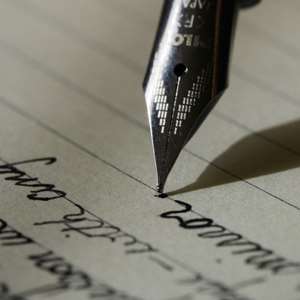 Most are still in total disbelief at what is being foisted on the good people of Ghana. The elections were a success by the low expectations we set for ourselves so we should not gloat just yet. Excellence is still a foreign country to us. There were clearly significant problems in both the Ashanti and Volta regions which are a serious source of concern. In the Volta Region, Dr. Sammy Ohene, Head of Psychiatry at the University of Ghana Medical School was brutally beaten while he attempted to exercise his civic duty as a polling officer for the party of his choice, the NPP. He lost his vision in his left eye and fractured a limb. Thankfully he is on a slow boat to recovery. I know of no charges that have been laid. This, a land of laws? Not just yet.
The Electoral Commission stands out as the closest we have to an institution of integrity in our young democracy. It is light years ahead of the executive, judiciary and parliament in this regard. However, it still needs to be better funded and supported with up to date technology to ensure improved accuracy and integrity of the votes collected and counted. Ghanaians worldwide should be able to vote. "Lesser" countries have already accomplished this.
One's departure from any position says a great deal about a person's character and sense of integrity. The simplicity of G. W. Bush's departure into the dusk of his presidency was something to behold given what we must contend with in Ghana today. Kufuor started his presidency by declaring Ghana a HIPC country and got on his high horse with do nothing – zero tolerance guns blazing against corruption but yielded no results because he lacked the political will to do the right thing.
In his long good-bye from office over the last month, he has succeeded in erasing the flood of goodwill he has enjoyed from non-partisan and partisans alike. The goodwill he had garnered for his country through his travels, the goodwill he had gained for his party and the personal goodwill have all evaporated. A sitting president knows he is the chief ambassador of his country but a former president must learn very quickly that he continues to be an ambassador-in –chief for his country after he leaves office. Every statement and every act reflect on our nation in this fast paced information age. A former president can bolster the nation's image or diminish it with one little misstep or misstatement. Once a leader you are always a leader.
As he left office, he "pardoned" Mr. Tsikata, who resolute in his belief in his innocence rejected the act of presidential magnanimity. He then had the case against Mrs. Rawlings dropped. If these cases had legal merit, why were they dropped? He then stumbled into re-instating a police officer, who was deeply embroiled in the vanishing of $250m worth of cocaine, which is still unaccounted for. As if that wasn't enough, he signed an executive order to increase public sector salaries by 16-32% in an inflationary climate. Even the leadership of the TUC was momentarily stunned!
What takes the cake is the large chunk of the national cake he wants to take with him in perpetuity. The proposed retirement package is an insult to the sensibility and intelligence of Civitatis Ghanensis. It is a kick in the teeth and a punch in the gut of the ordinary Ghanaian and all persons connected to the crafting of this abomination cannot be deemed to be serving the nation. The lame excuse that this grotesque package will deter departing presidents from trying to stay on is without merit. Public service is just that – service! Public service is a higher calling. It is a privilege not a path to riches in office or after one leaves office. Who cares how it was maneuvered through a sleeping parliament? The people of Ghana who own that parliament say a resounding "NO".
This last play has been a disappointment at a minimum and a colossal national disgrace in the extreme. How could something so gauche come out of sensible and deliberate Ghana, the beacon of democracy in Africa? We have a reputation to protect and advance in the global community of nations and this comes with a failing grade without mitigating factors. All of Ghana has been completely disgraced by this attempt at constitutional daylight robbery.
A president should not expect the state to build him a house. After all, he had his private residence renovated at significant cost to the nation. If this is done in a moment of national stupidity these houses should never pass to his descendants. These are personal concerns. Many who have earned much less in a lifetime of work, without stealing a pesewa from the national trough have achieved this. That ethic of honest hard work is what our leaders should promote. Where was Kufuor when it was said "ask not what your country for you; ask what you can do for your country"? …and that was the wealthiest country in the world Kennedy was speaking of.
6 Cars fully fueled at our expense? Yearly trips overseas on the national dime? Motorcades? We have enough difficulties getting around in Accra because of a sequence of visionless administrations. For God's sake travel around Ghana and promote tourism! In the west, many legislators walk it, bike it, take the train and never leave office with a sack of gold dust. We the poor people of Ghana cannot afford this package for any president, past, present or yet unborn.
There should be no resigned acceptance of this in the name of some false peace. We are livid. Here is a man who at one time was being considered for the Nobel Peace Prize and now he has conspired with his top civil servants to erase all these considerations with greed. The Bill, if we could call it that, needs to be completely erased. No president should have the expectation that the poor people of Ghana will look after them till they go 6 feet under. This is the public's money. Fishermen from Elmina, Hairdressers in Accra, Market women in Kumasi, Farmers in Techiman, Teachers in Axim, Nurses in Tamale, Policemen in Kpandu cannot bear this burden.
President Mills needs to come out, take the high road, overlook the tempting serpent of a deal and dissociate himself completely from this or his government will be stillborn. He must come out on the side of common sense, integrity and above all respect and love for those he has been chosen to govern.
Prof. T. P. Manus Ulzen
[email protected]
01/22/09