Kwesi Ahwoi: NPP must apologise for 'excesses'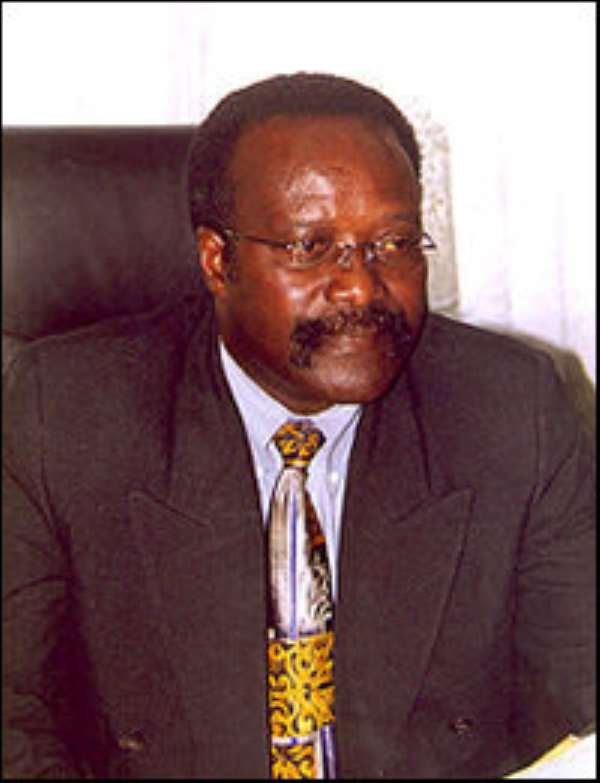 A former chief executive officer of the Ghana Investment Promotion Centre, Kwesi Ahwoi, has called on the Kufuor administration to admit certain wrongdoings during its tenure of office.
He said the previous administration began with many "excesses" for which "somebody must say we are sorry for those excesses, we admit our failures, let us look to the future with this kind of more rule of law approach."
Mr Ahwoi was speaking on Joy FM's news analysis programme, Front Page, on Friday.
His demand comes days after the former First Lady Nana Agyeman Rawlings demanded an apology from Mr John Agyekum Kufuor for what she said had been a "political persecution" meted out to her during Mr Kufuor's administration.
The Accra Fast Track High Court struck out charges of theft, fraud and conspiracy to defraud the state brought against Mrs Rawlings. The decision discontinued a three-year-long trial in the "Caridem Affair."
Mr Ahwoi said unlike the approach of the Mills administration to the transition process, the former government terminated the appointments of functional executives of several state institutions when it assumed office.
"Hundreds of top chief executives were sent on leave and never returned and their places were taken by Kufuor's appointees. Why does he think that today the NDC must work with his appointees when he didn't have confidence in Jerry Rawlings' appointees to work with?" he quizzed.
The former GIPC boss also served notice he and some other kingpins of the ruling National Democratic Congress would have wished the Mills administration took some hard-line decisions perhaps including pushing some members of the previous administration through the legal mill for certain "wrongdoings".
Mills also starts 'axing'?
However, some top officials of some state institutions have already been axed by a government appointee. The first casualties have been the acting National Coordinator of NADMO, DCOP Douglas Akrofi Asiedu and Mrs Mabel Sagoe, the DVLA boss.
There is also pressure on the Deputy Governor of the Bank of Ghana, Mahamudu Bawumia, to resign although his contract with the central bank expires June 2010.
Story by Fiifi Koomson