President John Evans Atta Mills' challenge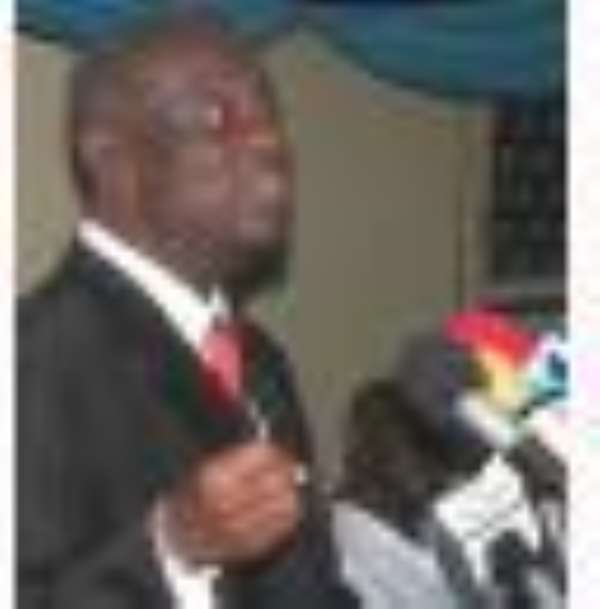 Ghana's grueling presidential elections ended formally on January 3rd 2009 when the country's Electoral Commission declared the opposition candidate, Prof. J.E.A. Mills winner. Prof. Mills won by only 40,000 votes in a contest many admitted stretched our young democracy to its limit, but failed to break as others on the continent had done.

With the electioneering process over and Prof J E A Mills sworn into office as the third President of the fourth Republic of Ghana, it has become necessary to find out some vital challenges awaiting Professor Mills, a veteran lecturer and politician. I identify four in this article - questionable economic agreements, a polarized country, worrying fiscal deficit and a slow-down in the world economy.
In his farewell speech to Parliament and the country, President John Kufuor raised some concerns and urged the incoming President John Mills to pay attention to them. Two of President Kufuor's requests worth noting are the petrol-chemical sector and the integrated bauxite aluminum industry. This is informed by the oil find by the country and the need to put systems and structures in place to better the lot of Ghanaians.

The issues here are quite obvious and reasonably understandable. However, the outgoing President has already signed a number of agreements in these areas and the agreements themselves are said to have confidentiality clauses which bar the public from the finer details with potential harm. A recall is important here. In 2001, the outgoing government inherited a problematic cement production agreement reached by the incoming administration which created a monopoly out of contracted firm. The consequence for the building industry is public knowledge.

The outgoing President urged that some components of the aluminum industry such as bauxite mining, an infrastructural rail link, development of alumina refinery, a dedicated energy source, and full utilization and possible expansion of the Volta Aluminum Company (VALCO) smelter be considered top priority of the new government. The mention of VALCO quickly brings to mind some difficulties that the country went through few months ago when the Parliament, passed a law to the effect of selling significant stake in the smelter to a group of companies. As it turned out, some parties to the deal either opted out at the last hour or even claimed not to have a purchasing interest in the smelter. Meanwhile, Parliament had passed a law to that effect!

One good legacy of the Kufuor administration is a fledgling health insurance scheme. President Mills should maintain the current scheme, expand its base, make it universal and ensure a good investment plan to keep it alive, especially when he has promised payment of a single premium.

In pledging to continue some good programmes of the Kufuor administration, President Mills ought to be guided by his campaign message of forming and leading a more transparent government. Closer scrutiny of all economic agreements is an important ingredient of that promise.

Another challenge facing the country is the size of public debt, both domestic and foreign. Mention could also be made of the twin deficits, thus the size of fiscal deficit as well as balance of payment deficit. The size of fiscal deficit, difference between annual government expenditure and revenue, as a percentage of Gross Domestic Product (GDP) was three per cent in 2005, rose to eight per cent in 2006 and further to 10 per cent in 2007. The figure could increase to as much as 14 per cent by close of 2008. This will restrict the incoming government in so many respects. This challenge is again evidenced by the gloomy picture painted by the World Bank of the Ghanaian economy in Accra on Monday January 6, 2009 (Daily Graphic, Wednesday January 7, 2009 page 38).

In a report signed by the bank's Country Director in Accra, Ishac Diwan, the World Bank warned that President Mills' administration "would inherit high fiscal and balance of payment deficits that were unsustainable, given the current state of international financial markets." Noting that the macro-economic environment bequeathed to President Mills is "extremely worrisome", the Bank reiterated its support to the country despite the current financial difficulties.

In addition to the fiscal challenges awaiting President Mills is the slow down in western economies which was precipitated by the financial crisis. This has a number of implications some of which I have already discussed in an earlier article. It is good to note however that a number of influential countries and organizations such as the European Union, the World Bank, the United States, Japan, Canada, and China have already assured the country of continued assistance. We hope that they will keep to their promises. But arguably, these would not be enough to address current challenges facing the country. An inward looking approach is advised with an eagle's eye on oil revenues.

Finally and widely discussed on various media is the extent to which the country is polarized, along ethnic lines and political affiliations. This is evident in the electoral results announced by Dr. Afari-Gyan, where Prof. Mills opponent Nana Akufo-Addo polled 49.77 per cent of the total valid votes cast and just about a half of a percentage point separated the two candidates. President Mills will therefore be expected to work hard to unite the country. In this regard I humbly call on him to remain steadfast to his acceptance message of becoming "father to all Ghanaians".

In his quest for power, President Mills and his NDC party, made some promises that present some challenges as well as opportunities. The real test would be the ability to do things differently. President Mills is therefore requested to stand firm in prosecuting a national agenda undergird by humility, transparency and results.
Credit: Alhassan Atta-Quayson, [AfricanLiberty.org]
The writer is a graduate student of the University of Ghana and a columnist of www.AfricanLiberty.org .