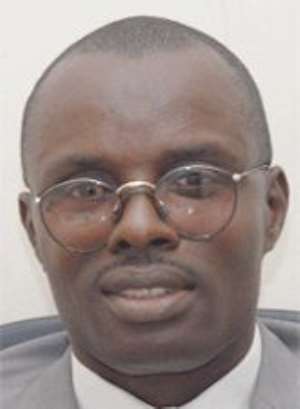 The presidential candidate of the Reformed Patriotic Democrats (RPD), has said the RPD will run a clean and focused campaign to make an impact in the forthcoming elections.
Mr Kwabena Adjei, said now that the party had successfully filed its nomination to contest the December elections, it was ready to launch its manifesto, which promises achievable targets because the issues raised were practical.
In an interview, he said the RPD believed in consensus building focused on "what we can do for the Ghanaian, especially the youth and the vulnerable in society".
The presidential candidate said the RPD would focus on human capacity and industry development, job creation, Information and Communications Technology, as well as agriculture.
The RPD, he said, was for the youth of Ghana and, therefore, entreated Ghanaians not to shy away from it but vote massively for it to enable it to work to advance the interest of the country.
"I am entreating Ghanaians not to be afraid to vote new faces and fresh ideas into political office.
 Ghanaians must try all the political options available in order to give the mantle to rule to the best party," he stated.
Mr Adjei said it was time the youth of the country played a leading role in the governance of the nation, adding that although the country had all the resources it needed to develop, the lack of priority was hindering the accelerated pace of development.
For instance, he said, "As our pupils were still schooling under trees, Ghana was lavishly spending on [email protected] celebrations.
Again, the citizens identification exercise is not time bound, yet it was being implemented at the same time the voters registration exercise was taking place."
There is wastage in the system and an RPD government would cut waste in all sectors of the national economy, he said.
He said an RPD government would have a pool of cross-country vehicles to serve ministers of state on their travels within the country.
Such vehicles, he said, would also serve protocol activities.
On why the party could not file in all the 230 constituencies except 10, the RPD presidential candidate attributed that to financial difficulties and said "we will be better prepared next time to enable us to meet all our financial requirements".
Mr Adjei also said the party had confidence in the Electoral Commission and would work to support its work.
Story by Kobby Asmah