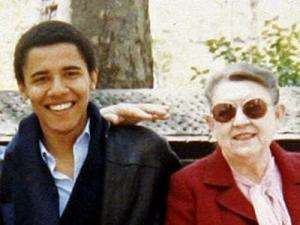 Barack Obama has announced he will leave the US presidential campaign trail to be with his sick grandmother.
The Democrat White House hopeful will go to an event in Indianapolis, Indiana, on Thursday, then fly to Hawaii to see Madelyn Dunham, who will be 86 on Sunday.
He cancelled events in Madison, Wisconsin, and Des Moines, Iowa, which had been scheduled for Thursday, after hearing of her failing health.
Mrs Dunham helped raise the Illinois senator along with his mother, Ann Dunham, and his grandfather, Stanley Dunham.
Obama aide Robert Gibbs said: "Recently his grandmother has become ill and in the last few weeks her health has deteriorated to the point where her situation is very serious.
"Senator Obama's grandmother, Madelyn Dunham, has always been one of the most important people in his life.
"Along with his mother and his grandfather, she raised him in Hawaii from the time he was born until the moment he left for college.
"As he said at the Democratic Convention, she poured everything she had into him."
Mr Obama often refers to his grandmother, who helped put him through private school in Hawaii, on the campaign trail. His mother died of ovarian cancer when she was 52.
The latest Reuters poll gives him an eight-point lead over Republican candidate John McCain, with 50 per cent of prospective voters backing Obama compared to 42 per cent for Mr McCain.