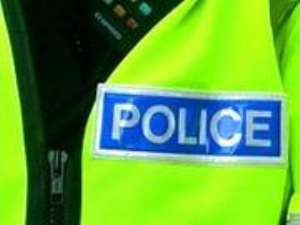 A Londoner who was shot for wearing a Barack Obama T-shirt has spoken of his terror.
Data administrator Dube Egwuatu, 36, needed hospital treatment after he was shot three times with a ball-bearing gun.
Mr Egwuatu was attacked as he tried to buy a mobile phone card at an off-licence in Upper Norwood, south London, on Sunday afternoon while wearing a T-shirt emblazoned with an image of the black US presidential candidate.
A man confronted Mr Egwuatu inside the shop and launched a volley of racist abuse before chasing him with a Staffordshire bull terrier.
The victim ran to his car and tried to drive off but the attacker, described as 6ft and with short hair, attempted to climb in through the passenger window before pulling out the gun and shooting Mr Egwuatu in the face and shoulder at point-blank range.
Mr Egwuatu said: "It was like a scene from a movie, I just couldn't believe what was happening, I'd only gone out to buy some groceries."
He added: "When he pulled the gun out on me I could feel my life flashing in front of my eyes.
"He repeatedly racially abused me in the shop and kept saying that he had something for me. I didn't realise that something would be the gun.
"What really shocked me was the venom in this man's eyes as he was racially abusing me for absolutely no reason, the veins on his neck were popping out, there was so much anger."
The Met police said no one has been arrested in connection with the attack.