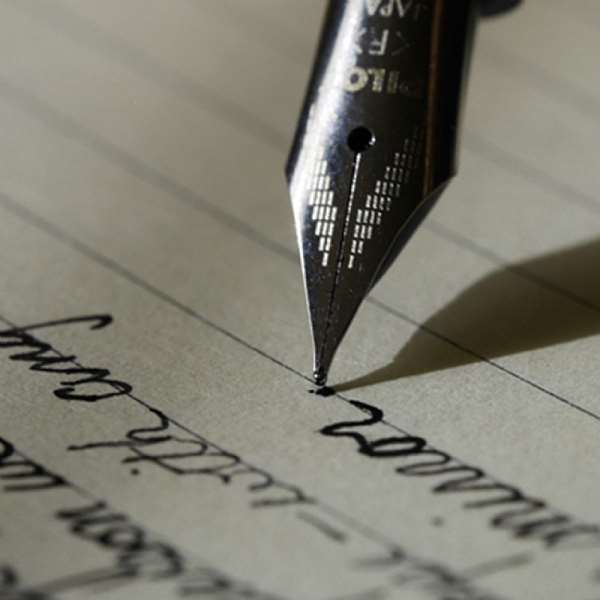 PREVENTION, PUBLIC PROTECTION AND REHABILITATION OF OFFENDERS.
A careful observation of the current social scene would indicate that Youth Crime is gradually taking the centre stage of the everyday social life of some young persons.
Significantly ,the consequences of such social disorder, it's implications for the risks it poses to public life, ,public safety and indeed the safety of such young persons is a great concern for most responsible and law abiding citizens of our society.
This social phenomenon is a grave challenge to the police, social welfare, prisons and other stake holders of community safety and in as much as that of the welfare of young persons themselves and that of their families.
The current social climate may present the Ghanaian public with the expectations to demand it's Criminal Justice System to continue focusing on punitive or retributive responses or the 'punishment fits the crime approach' as offending or criminal behavior by young persons is deemed to be the responsibility of these young persons.
It is my considered professional opinion that such an approach or response is becoming detrimental to the future well-being of these young persons.
There are several reasons why greater use of imprisonments is not a desirable direction in which Ghana's penal policy and practice should continue to be moving.
In societies that do not use the death penalty, imprisonment is the most punitive and coercive sanction the state imposes on its citizens.
In democracies, which value freedom and humanity, there is a strong case for using non-coercive, less formal and more positive and pragmatic approaches, wherever possible and appropriate.
Little or no Community Sentences and too long prison sentences have consequences which are doubly destructive of the needs of young offenders and their communities.
Although it may be said that prison has an important role to play in protecting the community against the most dangerous and recalcitrant offenders and in punishing the most serious crimes, research evidence indicates the many disadvantages of over using imprisonment.
Firstly, it can harm the chances of young people to have to make amends and fulfill their potentials as citizens.
Secondly, by definition, prison limits the opportunities for young people to contribute to civic society and democratic life.
Thirdly, most young people who are sent to prison, leave it no better equipped to fit into society than when they entered it, and indeed some young offenders leave prison a good deal worse off.
I dare say from practice perspective that properly designed Community measures or early intervention programmes are most cost effective route to prevention than imprisonment.
Furthermore, imprisonment of young offenders may cause major problems for the prison service in accommodating young offenders in a descent, humane and dignified way.
Undoubtedly, overcrowding can be seen as the cancer of the prison system and can lead to an inevitable diminution of the regimes and activities if any available or should be available to the young offender in prison.
It would be in theory possible to build enough prison places to cope with the demand, although no country has succeeded in doing so.
Thus at a fiscal level, prison is expensive and at moral level, it is my view that rising prison population can also represent 'injustice', for those young offenders to whom prison is not strictly necessary.
The flagship of the Children Human Rights is the UNCRC, which contains 54 articles that emphasizes the paramountcy of the welfare of children.
It is a heartening development that this welfare principle characterizes the twin legislations of the Children's Act and the Juvenile Justice Act
It is worthy of note that article 40 of the UNCRC, addresses itself exclusively to the administration of YOUTH JUSTICE.
Problems that may lead to a young person's troublesome or anti social behavior may include a lack of education, poor family relationship, having criminal peers or relatives who are criminals, economic, social deprivation and misuse or abuse of substances of any kind.
It is my professional conviction that the Ghanaian society is now at a stage of it's development, where it must acknowledge that offences committed by the child is less significant than the underlying social, economic, emotional and psychological disorders, of which offences are symptoms.
From my professional practice perspective, a child centered approach known otherwise as 'wefarism' which focuses upon the needs, rather than the deeds of the child offender must be the cardinal ethos of our criminal justice system and of course the central theme of administration of Youth Justice protocol.
The Child centered justice practice has as it's principle that the child offender should be dealt with in a way which promotes the child's welfare, which in my opinion must also begin to inform penal policy in our country.
It is within this context that the establishment of a distinct justice system specifically for children, that provides for a wide range of a variety of dispositions as alternatives to custody or institutional care, which are proportionate not only to the offence but equally to the circumstances of the child offender, would be a pragmatic mechanism for response to youth crime in Ghana in this 21 century.
It is my professional position that whenever possible, children and young persons who commit crimes or engage in anti social behavior should be dealt with informally through non criminal justice agencies, before the thought of depriving them of their liberty.
Similarly, custodial or prison sentences should therefore be restricted to those cases where detention is a genuine last resort, as evidence based practice would indicate that punishment should not be a primary aim of disposals in the Criminal Justice System but that focus must be on meeting the child and young person's welfare, educational, emotional and psychological needs upon rehabilitation and restoration.
My position is that an appropriate response to youth crime should be an approach which will incorporate offending behavior programmes and initiatives within the framework of criminal justice sentencing options, given that this is a much more credible alternative to prison initiatives.
There is sufficient evidence from practice perspective that this empowers child offenders to develop appropriate understanding of their perceived and specific situations, discover alternative outlets for their youthful exuberance and energy.
It has been clear that in this way, the young offender is more likely to develop a sense of commitment rather than a destructive attitude towards their communities, neighborhood, law, order and society in general.
My candid observation is that the time has now come for our law makers to provide the legislative opportunity which can bring to the fore the practical distinction between welfare and justice, if indeed the welfare of the Ghanaian child is paramount and central to the twin legislations of the Children's Act and the Juvenile Justice Act.
In this regard, Community Sentence is a more credible and progressive respond in the management and prevention of youth crime. For one thing, the characteristic features of Community sentence focuses on diversion from custody or prison and emphasizes on education and rehabilitation of the child offender.
Community Sentence framework provides the unique opportunity for assessing the specific problems that make the child offend, as well as measuring the risk posed to public safety and themselves.
I dare state that this enables the practitioner to identify suitable programmes to address the specific needs of the child offender, with the intention of preventing offending, re-offending and offer protection to both the public and the child offender him/herself and thus promote the child's long-term rehabilitation.
In practice, offending behavior programmes are based on holistic formula which incorporates partnership working with the child offender, their families, schools and any other agencies that hold the child's welfare and interest at heart.
An international seminar held by Children Law UK, heard that delinquency in Finland is tackled on the basis that 'Good Social Development Policy, is the best Criminal Policy.
My call therefore is for a broad cross party and professional agreement that can concentrate on community sentencing and early intervention strategy in the lives of children and young people at risk of committing crimes which compromises public and community safety.
• The author who is a Youth Crime Prevention and Management Practitioner in an inner London Borough for over 10 years, holds B.A Hons,( University of Ghana,Legon ) M.A Applied Social Studies with Diploma in Social work
(Durham University,UK )
• He is also the Operations Director of the NGO, Offender Management and Rehabilitation Organisation (OMRO )