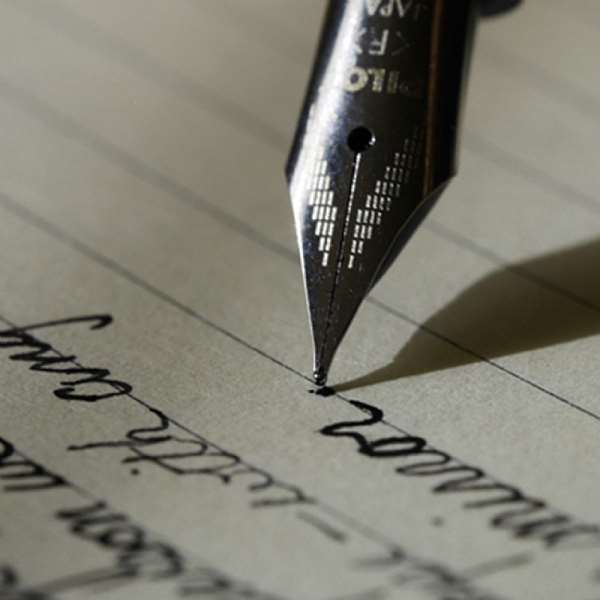 Hi There, Nothing amazes me more in America than the sheer patriotism of its people.
Wow, I have always said that I have 101 per cent Ghanaian blood running in my veins but when I look around me, the most I can outwardly display of my patriotism is a large national flag that decorates the back of my car, a small rectangular one that drapes down my driving mirror and a couple of long beads in the national colours that I sometimes wear around my neck with my scarf when I remember them.
Being over here makes me feel guilty of my claim when I see what real patriotism is and should be.
During the past weeks, in the build-up to July 4, the day Americans celebrated their 232nd Independence anniversary, I have once again been hit by the patriotism of the people.
Yes indeed, the Americans love to wear their patriotism on their sleeves — and of course on their lapels.
Being in America on July 4 is indeed the best place to be. Nothing compared to being in Ghana on July 1 even though I read on Ghana Web that this year's national awards was one of the best in terms of organisation and turnout.
By the way, the significance of July 4 is the day in 1776 when the "allegiance to the British crown" was brought to an end. It is a day of deeper meaning to Americans, young and old. On that day, there was a separation from England, former colonial masters if you like.
The colonies then came together to form the United States of America.
A constitution was established and luckily for them, that constitution has never been "suspended", it exists to this day.
The Americans signed their way to liberty, adding other states as the years went on.
To mark the occasion, normally on July 4, beaches, traditional hamburgers, hot dogs, barbecue supper and flags as big as baseball fields are more like it in America.
Fireworks that light up the dark skies of early summer are the hallmarks of the Independence anniversary.
And so I made it to a fireworks display at the Mercer County Park in New Jersey on July 5.
 As early as 6 p.m., the entire park, the size of the campus of the University of Ghana, was full with little parking space for fireworks that was to start at 9 p.m. Families had brought their camping mats and stools, some their barbecue supper, just to join in the fun of the Independence anniversary fireworks.
Doesn't that sound patriotic?
The traffic build-up after the immaculate and thunderous fireworks that lasted for exactly one hour was unbelievable.
 The police had a hectic time directing traffic from all sides of the park into the main roads irrespective of the orderliness that prevailed.
As we sat in the snail-paced traffic, I murmured to myself, "if this was Ghana". And indeed if this was happening at the Independence square, even with the presence of the police, there would have been chaos with each driver wanting to outsmart the other — lawlessness and disorder.
I am told that fireworks form a prominent feature of the Independence Day anniversary and every county makes sure that they give their citizens that treat on that day.
Are our Assemblies back home listening? I can't remember a day in my life when I enjoyed a treat from good old Accra Metropolitan Assembly (AMA). Or?
Celebrations of July 4 were ubiquitous. One could not lose count of American flags large and small that flew over homes and apartments, office buildings vehicles and of course any space that you could find — simply infectious.
Nobody needed to tell you that there was an important celebration in the air. It is one that the people were proud about and held their chests up as they participated with their families.
At some spots, you could not miss the beautiful and catchy banners displayed with words such as: "America the Beautiful" and "The stars and stripes Forever", referring to the national flag.
 Yes indeed, God continues to bless America as far as togetherness is concerned.
Despite the undercurrents of anxiety in this land of plentiful, the symbol of unity was overriding on July 4. Oh, the heat of the current economic hardships continues to hit America.
 Would you believe that at this period of beautiful summer weather, vacations have been curtailed because of the high price of fuel? And so also other fuel-linked activities.
USA Today, a newspaper, reported in its July 3 to July 6 issue that "Charities are feeling the drag of the fuel crises".
According to the story, record gasoline prices are forcing volunteers to quit delivering meals to seniors, taking patients to the doctor and doing other charity work behind the wheel.
The fuel crises are indeed making volunteering in America more and more expensive.
Other headlines making the rounds in the midst of the Independence Day celebrations is the New York Times front page story titled: "Outlook darker as jobs are lost and wages stall".
According to the story, employers in America eliminated tens of thousands of jobs in June for the sixth consecutive month.
According to the Bureau of Labour Statistics, apart from 62,000 jobs eliminated in June and 438,000 since January, most workers lost ground to inflation in June.
While the average weekly wage of most ordinary workers was up 2.8 per cent in the 12 months through June, the consumer price index was up more than 4 per cent.
All those hardships apart, the beauty of it all is that the country is together.
Party politics has not polarised them. "The wellspring of patriotism is very deep across party, across region, across demographics," says Eric Liu, a former White House speechwriter for former President Clinton. According to him, "patriotism especially in presidential politics is this gut-level thing" that candidates ignore at their peril.
Boy, what would he say about my country's presidential politics if I was to take him there for just one week on a visit?
I have observed that our Presidential candidates tend to wear and show off their party colours or symbols in public places rather more often than the national colours or symbols.
Is it not time for our politicians to love their country first before their political parties?
It is time we challenged our political aspirants on their true patriotism. Do they want Ghana to win and succeed in Africa and the world? Their campaigns should be Ghana first before their political affiliations.
Not all of us can sing the words of the national anthem but definitely, symbols like flag pins and other paraphernalia that mushroomed in the wake of the Africa Cup of Nations should be ignited.
 Our politicians should lead the way and live with a bit of "Ghana" every day. Partisanship is traumatising our motherland.
If national awards to mark our Independence anniversaries will not unite us on July 1 each year, then let us find something else that can bring us together.
Something like declaring each July 1 as national colours day and leave families, individuals and organisations to interpret it as they wish.
If you asked me, my wish would be to hang "ever present" banners in lively warm colours at the Kotoka International Airport and all other entry and exit points of the country:
"Ghana the Beautiful Shining Star forever". Will this pass as a national slogan? Hi, is the Ministry of Information and National Orientation there?
For now, I am enjoying the love of Americans for their country. I hope to learn, build and operate on my return.
Cheers for now.